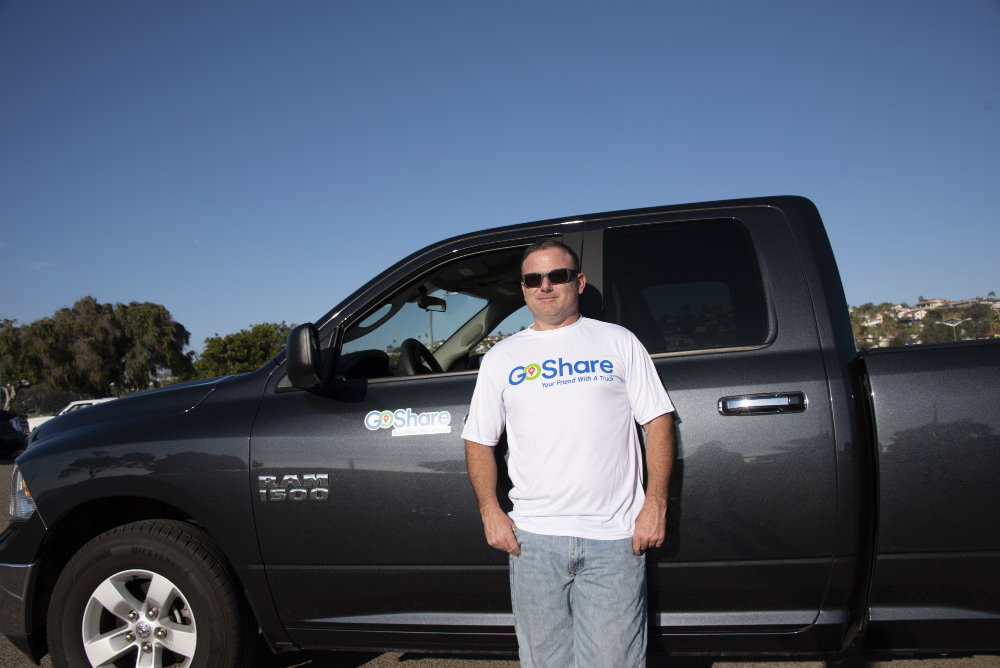 Top 5 Reasons to Deliver for GoShare
Top 5 Reasons to Deliver for GoShare
---
There are dozens of delivery service apps hiring delivery professionals. So, why choose to work with GoShare? At GoShare, we put the delivery professionals in our delivery network first. We have a dedicated support team for driver onboarding and ongoing support. We check in with quarterly surveys and create development projects based on your feedback! Or, don't wait for the survey, send us your suggestion in our online community forum.
GoShare is an app that connects pickup truck, cargo van, box truck, and car owners to everyday people and businesses that need moving, delivery and hauling help. It's the perfect delivery gig for any vehicle owner. Need more convincing? Here are the top five reasons to join GoShare's network of delivery professionals.
Industry Leading Hourly Wages
GoShare pays one of the highest hourly wages in the delivery driver industry. Delivery professionals in our network make $45 – $168* an hour on average and keep all their tips. Competitors like DoorDash, Uber, Lyft, and Instacart pay an average of $10 – $15 an hour. After expenses, including gas and vehicle maintenance, drivers end up making $5 – $10 an hour. That's less than minimum wage!

Complete Flexibility
Set your own hours. You can work when you want, however much you want. There are no minimum required hours or routes. Accept jobs that work for your schedule, and turn your spare time into spare change.

Weekly Payments
Don't wait two weeks to get the reward for your hard work. All delivery professionals are paid for their jobs weekly via direct deposit.

Help Your Community
Most GoShare delivery projects are local. Help your neighbors get the items they need, and local businesses compete with massive online retailers.

Quick Onboarding
There is no lengthy hiring process that takes weeks before you can get started. Just fill out the application and go through a short onboarding process, which includes a vehicle inspection and background check. Some delivery professionals are active in our network in as little as three days from their original application.
What are you waiting for? If you have been considering making deliveries as a side job, or already are, apply to GoShare for better wages and incredible flexibility.
*The average hourly rate estimates are based on the information collected from our delivery professionals during the years 2022-2023. The estimated earnings that we publish are not guaranteed to be accurate for every delivery professional. The actual rates may fluctuate depending on the customer, your location and other factors. These estimates may be updated from time to time as new information becomes available.