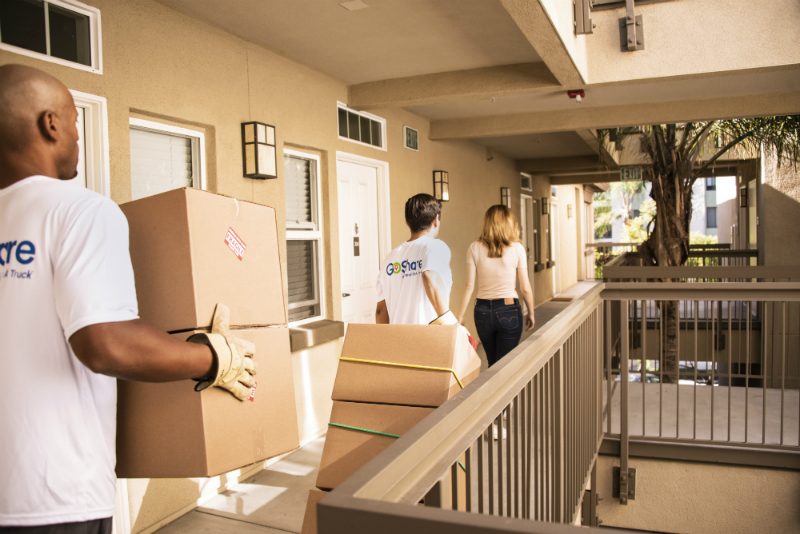 How to Find Help for a Last Minute Move
How to Find Help for a Last Minute Move
---
Sometimes, life comes at you fast. You may need a quick move because of a new job, a breakup, or because a great deal opened up on the perfect apartment. Whatever the reason, you need a moving truck and you need it fast.
Unfortunately, most furniture movers and traditional delivery companies often book jobs six to eight weeks in advance. And, for a last minute move, they may be unavailable or charge premium rates.
You may be able to rent a truck from a company like Penske or Budget Truck Rental. These companies recommend booking at least two weeks out to ensure availability. So, last-minute movers may find that they have limited options, or that the vehicle they need is unavailable. If you do rent a truck, you'll need to do all the loading and unloading yourself. Or, try the age-old trick of offering pizza to any friend that stops by to help.
One last minute option you should avoid is overfilling your car. Stacking cargo precariously on the roof of a car, or filling the back seat so high you can't see through the windows, is illegal in many areas. Anything that obscures the driver's view of the road and other cars, including out of back and side windows, can earn you a ticket. Most importantly, it's not very safe. So, don't risk it.
Fortunately, there is an option for people with last-minute move needs that is safe, affordable, and fast. New iPhone and Android apps leverage the power of the sharing economy to help connect individuals with owners of pickup trucks, cargo vans and box trucks. Using these apps, last minute moving and delivery professionals are only a tap away.
Simply enter a little information into the GoShare app, and your moving job will be sent to a database of thousands of qualified, background checked, and insured professionals. Within moments your job will be accepted by a peer-reviewed professional. Read their reviews and you can choose to accept that professional, or look for another. You can request a driver to arrive in as little as thirty minutes. It's perfect for last minute moves.
These professionals will not only take your stuff where you need it to go, they will help load and unload too. The cost is more affordable than traditional moving companies with no up-charges for last minute moves. GoShare makes hiring last minute furniture movers easy.

How it Works:
Download the App on your iOS or Android device. You can also request a quote online.

Enter the pick-up and drop-off addresses as well as the time of your pick up.

Select a truck size and the number of helpers you need. Add a few notes about the number of items being moved.

Get a free estimate. Approve and then place your order.

Track the status of your delivery and pay in the app.
Last minute moves don't have to be stressful. Using the apps like GoShare, you can find local moving professionals that will help you get what you need, where you need it.