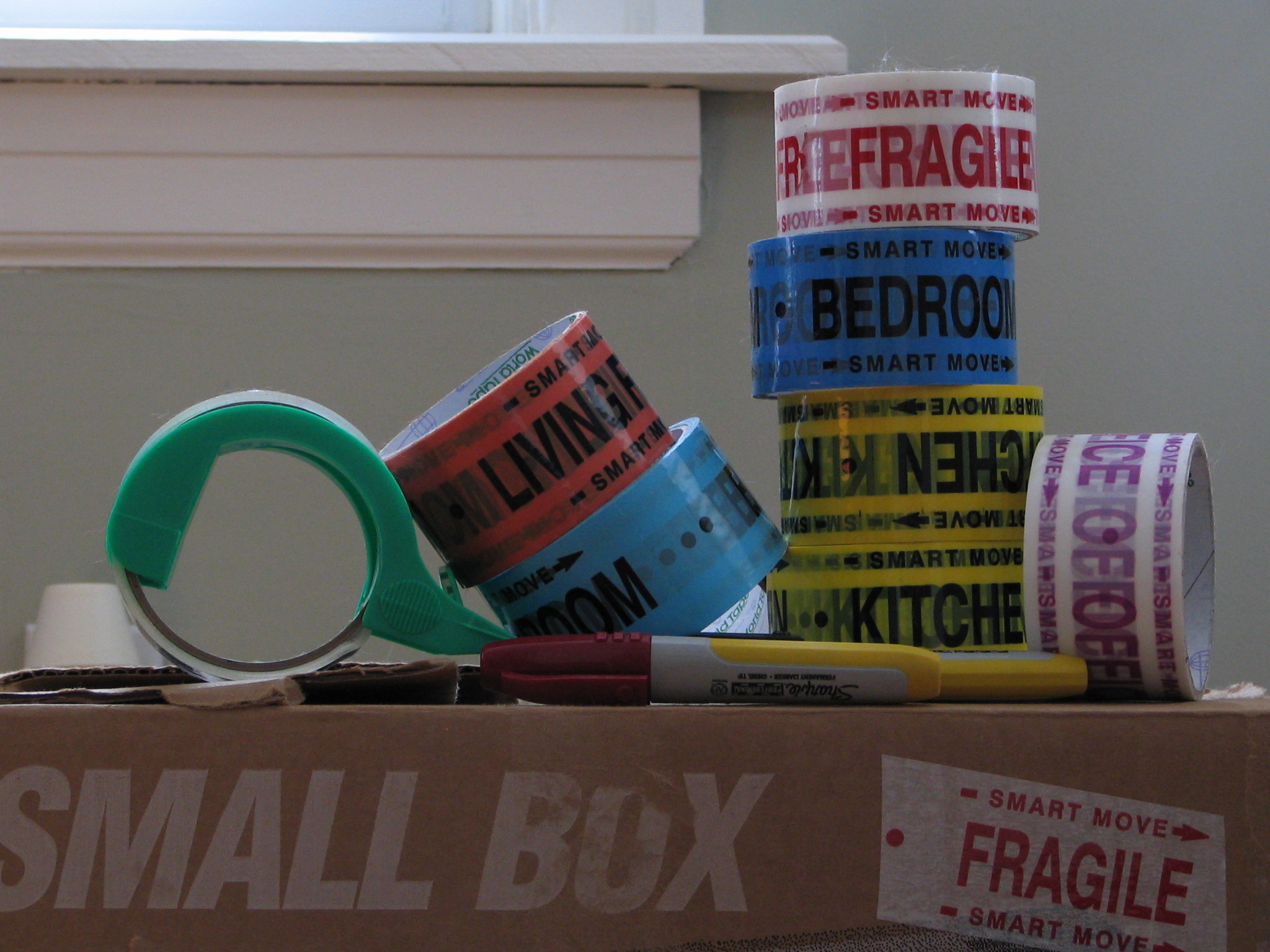 Tips for Moving on a Budget
Tips for Moving on a Budget
---
Moving can be expensive! The American Moving and Storage Association estimates that the average cost of an out-of-state move is $4,300. The estimate an in-state move to cost about $2,300. Perhaps this is one of the many reasons why moving ranks near the top of life's most stressful events.
If you are moving on a budget, there are some tips and tricks that can help save you money. If you are able to take some of these simple steps, your move will be less expensive and less stressful.
Tips to Moving on a Budget:
Downsize:

Reduce the overall weight of your move by getting rid of things you just don't need anymore. While it may be hard to let go, remember, it's one less box to unpack at the end. If you have books you rarely read, DVDs you don't watch, and kitchen gadgets you don't use, now is the time to sell or donate them. Not only does cleaning out your closets save you money, it will also feel cathartic and freeing.

Stockpile Boxes:

If you have a move coming up, start stockpiling boxes. Ask your friends and take home the empty boxes from work. Boxes can cost $1-$3, depending on their size. And, you are going to need a lot of them. The more you can get for free, the better off your budget will be.

Get Creative:

To keep your items from breaking, you'll want to use plenty of padding and packing materials. But, this doesn't always have to be bubble wrap. Consider using your towels, blankets, sheets, and even clothing as padding for breakable items. You would just need to pack those items anyway. This saves on the cost of backing material, and gives you less to throw in a landfill when you are through.

Write It Off:

Not everyone will qualify for a tax credit from their move, but it's worth checking. If your move was job related and at least fifty miles, you could qualify.

Enlist Your Friends:

It's time to call in some favors. Instead of paying movers to pack your things, invite your besties over for a cleaning and packing party. Offer pizza and, if you must, remind them of that time you got them out of a jam.

Shop Around:

Check out different moving options to see what the best fit for you. See our article

here

to learn more about the average cost of full-service, pod, and rent-a-truck movers.
While moving can be stressful, following these tips can help you save money and stay on budget.
Moving locally? Need last minute moving assistance? GoShare can help! Our network of moving professionals are only a tap away. Download the app or get a quote online to connect with a local professional that is licensed, insured, and background check. With more affordable rates than traditional moving companies, GoShare may be the perfect fit for your money-saving move.
Additional Resources
If you found this article to be helpful, check out other posts for moving help and tips.