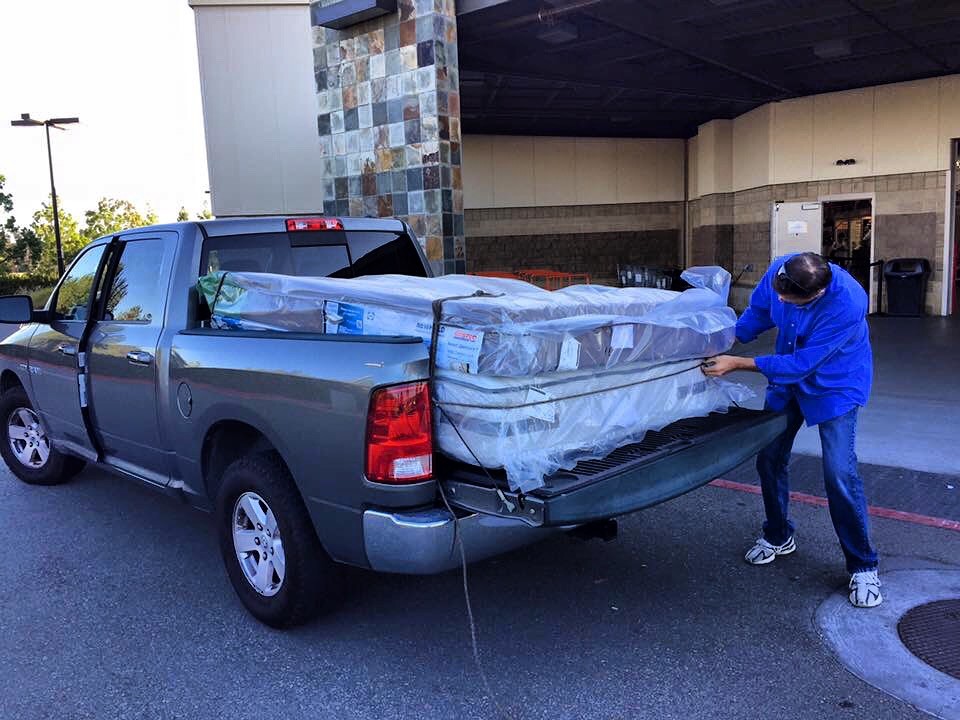 How to Start a Moving Business in the Bay Area
How to Start a Moving Business in the Bay Area
---
The Bay Area is one of the most expensive places to live in the United States. Many people that live there have second jobs, or side hustles, to help them supplement their income. Whether you are looking to bring in some money on the side, or want to start your own full-time business, a moving and delivery business could be the option you are looking for.
Moving and delivery businesses don't have a lot of overhead compared to other business models. Retail businesses require inventory, and storefront. Storefront in the Bay Area is especially challenging for start-ups because of high property and rent costs. A moving company had much lower start-up costs, especially if you already own a pickup truck, cargo van, or box truck. In addition, moving and delivery professionals in the San Francisco area enjoy flexible hours and strong hourly wages. If this sounds like something that would appeal to you, read the steps below to get started:
1. Purchase the Right Vehicle
If you don't already own a vehicle capable of delivering and moving large, bulky items, this will be your first investment. The purchase and maintenance of your vehicle is the primary source of overhead, or cost, in your moving business. Fortunately, there is a large market for both new and used trucks and vans. Decide which kind of projects and jobs you'd like to take, to ensure you select a vehicle that is a right fit. A cargo van is great for enclosed deliveries, while a pickup truck enables you to do junk hauling and items of unusual sizes. While a smaller vehicle, like a pickup truck, may be more affordable, a large vehicle may allow you to charge a higher fee. It's also important to consider fuel efficiency, as you will be racking up a lot of miles while moving cargo. Need more information on vehicle types? Check out some of our helpful guides below:
2. Get Equipment
In addition to purchasing a truck or van, you will also need to acquire some basic moving equipment. Depending on the projects you are targeting, you may need different equipment, but here are a few of the basic items.
Dolly/Hand Truck: Most movers will want to have a dolly on hand to help with loading and unloading. A hand truck dolly will help with simple moves. But, you may want to look into a moving dolly or appliance dolly to expand the range of jobs you could take.
Ratchet Straps: A set of ratchet straps will help secure cargo, keeping it protected and preventing damage. Ratchet straps are the preferred method for securing heavy cargo in truck beds, as bungee cords can come undone or allow for sliding. Bungee cords are a good option for securing items to dollies and hand trucks.
Moving Blankets: Moving blankets protect your vehicle, as well as the items being moved. For furniture moves, consider using stretch wrap for extra protection.
Weather-Proof Tarp: If you have a pickup truck, keep a tarp on hand to protect cargo from unexpected rain showers.
Lumber Flag: Pick up truck drivers should also keep a red flag handy. If the cargo extends beyond the bed of the truck, attach the flag to the end to help prevent drivers behind you from getting too close.
The upfront investment for these items will help prevent any costs from broken or damaged items down the road.
3. Create Your Company
When you register your company, you will need to determine what type of company to create. Your company structure influences tax reporting and personal liability. That may sound intimidating, but there are many online resources that can help you make the right decision. We recommend also consulting with an accountant or an attorney before making this choice.  At this time, you also get to name your business. Select a unique and relevant name will help your business stand out and be memorable to your future customers. Choose a name with care, but have fun too.
4. Find Some Customers
There are many businesses and individuals in San Francisco, Oakland, San Jose, and the surrounding areas that need moving, delivery, and hauling help. Now, you've just got to find them! Start with your own network. Let family and friends know about your business and encourage them to recommend your services to others. You might also consider creating social media profiles, including a Facebook and Yelp page, and even making a simple Website with your contact information. Another good way to find customers is to do some old-fashioned pounding of the pavement. Visit small businesses in your neighborhood and let them know you are available to help customers that need help transporting large or bulky purchases. If you do this, don't forget to bring a business card or flyer to leave behind.
5. Build a Good Reputation
Turn your new customers into repeat customers by offering excellent and professional service. Always arrive on time, cleaning dressed, and be respectful in your conversations. Make sure your vehicle is looking and running clean. If you just finished a junk hauling job, clean up your vehicle before helping with a furniture delivery. Communicate with your customers, especially if there are unexpected challenges (like bad traffic), to avoid any misunderstandings. If you do a great job, not only will they use you again, they will recommend you to their friends.
6. Insurance
Be prepared for the unexpected. Protect your moving and delivery business by getting the appropriate insurance in case of accident or injury. Speak with an insurance agent about coverage that could protect you in the case of a vehicle accident, damage to the cargo, or workplace injury. Not only does an insurance plan protect you, but it also builds trust with your customers. Many businesses and individuals will ask to see a certificate of insurance for peace of mind, before hiring a delivery company. They will avoid working with a contractor that is underinsured.
7. Join The GoShare Team
There is only so much you can do operating by yourself. Some common challenges you will face are building trust, accepting payments, acquiring insurance coverage, and finding new customers. GoShare is a platform that connects drivers with trucks and vans to people and businesses who need a same day moving help. GoShare is a trusted partner that handles payments, provides supplemental cargo insurance, and has an expert team of marketers generating demand from new customers. In the San Francisco, Oakland, and San Jose area, GoShare has exclusive partnerships with many local businesses to send projects to contractors in our network. You can learn more and apply to become a GoShare driver by clicking here.
8. Save Your Receipts
As a small business owner, tracking your expenses is very important. Some expenses related to operating your business may be used as a tax write off. Consult your personal accountant to help understand which expenses you can deduct from your return. Using an app like Expensify is easy and useful for keeping track of your receipts and expenses.