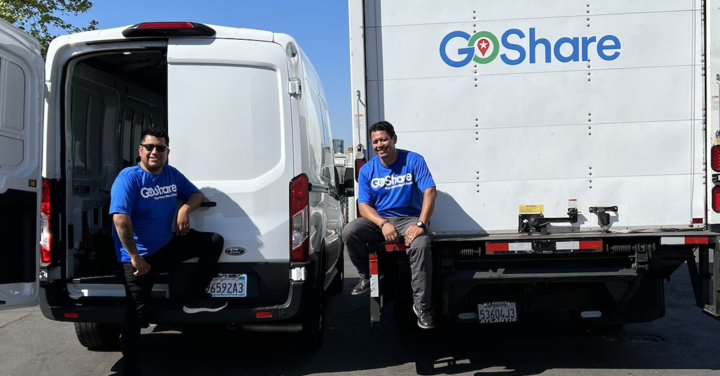 Carrier Vs Courier: Which Is Right for Your Business
Carrier Vs Courier: Which Is Right for Your Business
---
In a competitive marketplace, businesses need to know the most cost-effective way to get their products to their customers. Depending on the order's size, dimensions, and urgency, companies can use either a carrier or a courier service. This article will discuss the difference between carrier vs. courier and offer suggestions as to which service might be best for your business.
Carrier Delivery Meaning
To help you understand the difference between carrier vs. courier in logistics, a carrier is a transportation service provider that hauls goods from a shipper to a receiver. Carriers are typically shipping much larger and heavier orders that require semi-trucks. Most commercial goods are shipped in pallets. Carriers usually require businesses to have a docking area for their trucks and a forklift or hand jack on hand to load and unload the product. The most common equipment used by carriers is a standard 53-foot dry van, which can haul up to 45,000 pounds legally. These are the large white trailers you pass when on the highway.
Carriers provide either full truckload (FTL) or less than truckload (LTL) service. If you are hauling only a few pallets that will not fill an entire truck, it is probably best to consider using an LTL carrier that consolidates your shipments and shares the truck's space with other customers. LTL is usually the least expensive option, but pickup and delivery times are never guaranteed since the driver has multiple deliveries on their route. FTL is considered anything over 20,000 pounds. Transit times are generally faster with FTL since the driver is assigned to only your load. Depending on the monthly volume of your shipments, you might be able to negotiate a contracted rate with your FTL carrier.  
Here is another significant differentiator between carriers vs. couriers: Carriers require either interstate or intrastate authority, the difference between hauling loads across a state line or only within a state's borders. If you are shipping locally (less than 150 miles), you probably want to use a local carrier who will likely have more interest in the load and offer more competitive rates. For long hauls over 200 miles, shipping rates will depend on a number of factors, such as the availability of capacity, the price of diesel, the weight and commodity of the load, the delivery requirements, and how quickly the load needs to get delivered.
Courier Delivery Meaning
Couriers are professional delivery companies specializing in the just-in-time service of smaller and lighter shipments. A courier service might own its fleet of box trucks, sprinter vans, or cars to deliver customer orders quickly. Most courier services have limitations regarding the weight and size of the shipments they can move. Heavier items, for example, would probably require special equipment, which will add to the cost. Smaller couriers will probably want to stay intrastate and specialize in local deliveries, but many courier companies can ship across North America. Suppose a business absolutely must ship a pallet to a customer who needs it by tomorrow morning. In that case, couriers can do it, and they are probably the quickest and most efficient service available. Couriers might be called to move a catering order, send a replacement laptop to an employee, or deliver critically low levels of office supplies, just to name a few.
Here are some features to look out for when looking for the best shipping courier or carrier service:
Cost Per Mile or Load

. Flexible pricing structures allow customers greater insight into what they're paying for, establishing trust between customers and a business. By allowing customers into the payment process, courier services help build trust between companies and their clientele. 

Delivery Time Estimates

. Real-time delivery estimates help customers know precisely when their package will arrive. This cuts down on missed deliveries, which are often cited as one of the most

expensive elements of last mile delivery.

 

Weekend Delivery Options

. In an economy increasingly reliant on

gig-economy workers,

businesses need to embrace flexible solutions that can function alongside flexible work schedules. 

Destination Range

. By turning each order into an opportunity for customization, courier or carrier services can find a

logistics solution

for any customer, whether shipping an

envelope

across town or a

sofa-bed

across the country. 

Type of Products Carried

. Courier services typically offer a

wide range of vehicles

, helping businesses show customers that they can handle any sized order

Fees and Surcharges

. Everything from mileage to maintenance can show up as an unwelcome surprise on an invoice. By centralizing all payment and shipping information in an

API

, tech-integrated courier services can help customers avoid expensive and frustrating pitfalls. 

Track and Trace Options

.

Easy-to-use mobile applications

make it easier than ever for customers to track their packages throughout the shipping process.  

Insurance and Customizations

. Courier services offer customers

unparalleled assurance

that can easily be customized to fit any item, project, or budget. 

Remote Software Access

. Industry-leading

API

can help businesses orchestrate service across all platforms, meaning that customers can get the shipments on time, every time. 

Live Market Rate Offerings

. Dynamic pricing models guarantee that businesses get the best rate possible, a massive savings value they can then pass on to their customers. 
Carrier vs. Courier: How to Choose the Best Option for your Company
There are plenty of logistics companies to choose from when considering carriers vs. couriers for your shipping needs. However, when it comes to saving time, energy, and money on your shipping, most customers turn to GoShare, a leading delivery service that over 100,000 customers have turned to for their middle and last mile shipments. GoShare is available across the United States, with services in more than 40 major cities. Regardless of your order size, GoShare can handle small courier-type deliveries and larger-sized loads as well. With four easy-to-use mobile and cloud-based apps, their own API integration, GPS tracking, and a virtual fleet of over 12,000 carriers, GoShare helps companies deliver. Check out GoShare today to learn how they can improve your visibility and make it easier to get your shipments where they need to go.