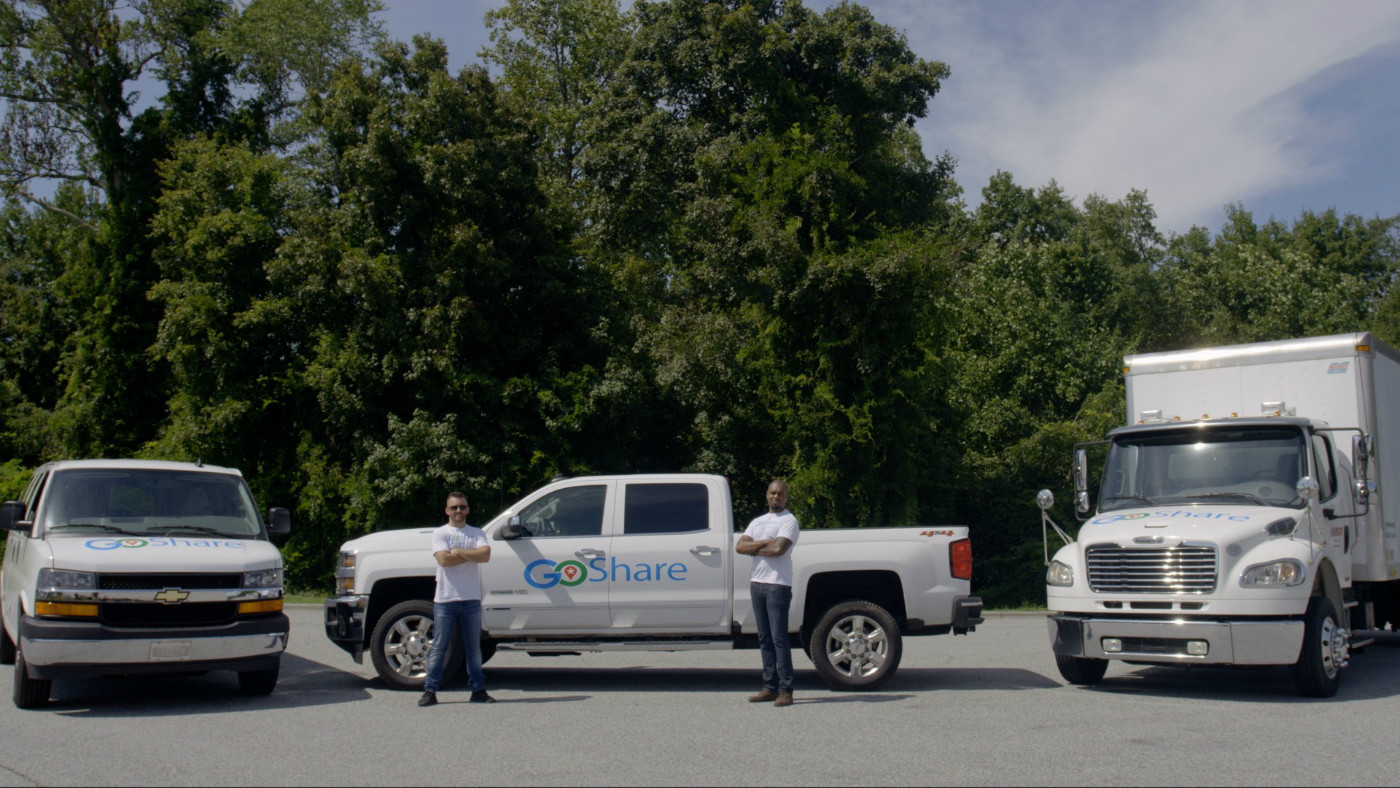 Top 5 Reasons To Choose GoShare for Bay Area Delivery
Top 5 Reasons To Choose GoShare for Bay Area Delivery
---
Bought handmade pine shelving at the Berkley Flea Market and need to get it home to your condo in Alameda? Moving to a new apartment across the Bay Bridge? Have an old mattress, but don't time to haul it the Recology recycling station?
Whether you live in San Francisco, San Jose, Oakland or anywhere in between, you've got a friend with a truck. Let GoShare's network of delivery professionals handle your delivery, moving and hauling needs anywhere in the Bay Area. 
GoShare is a new type of delivery and moving service. Similar to ridesharing apps, GoShare connects you in real time to a network of truck and van owners. Get a quote, hire a pro, and pay, all online or in a convenient app. With over 1,000 five star reviews on the app store, users love GoShare. And, here are the top five reasons we think you will too!

1. GoShare is affordable.
Furniture movers and traditional delivery companies often charge $100 – $200, simply to drop an item off at your house. GoShare deliveries start as low as $49.95. Because GoShare is a technology company, we're able to pay fair wages to our contractors, while still offering market-leading prices to our customers.

2. Available in an hour or less.
Some stores make you wait days or weeks to deliver your item. Others don't offer delivery at all. No matter where you've made your purchase, whether it's a Living Spaces or a Craigslist seller, you can hire a delivery professional driver to arrive in less than an hour. Or, schedule ahead. Pick a time that is convenient for you.

3. Pick your time.
Hate long delivery windows? Or, even worse, delivery companies that only give you weekday delivery options, forcing you to take time off of work to wait for your new furniture or appliance to show up? GoShare doesn't believe in making consumers wait around for hours for a delivery to show up. With GoShare, you pick the day and time that works for you.

4. Hire high quality, trustworthy professionals.
All delivery professionals and helpers booked through GoShare are independent contractors that have been through a rigorous background check and vehicle inspection process.  

5. We've got you covered.
Every GoShare delivery is protected by $4 million in liability coverage.
So, what are you waiting for? Give GoShare a try. Download the app or request an estimate online, it takes less than three minutes to get your estimate and hire a delivery and moving professional.