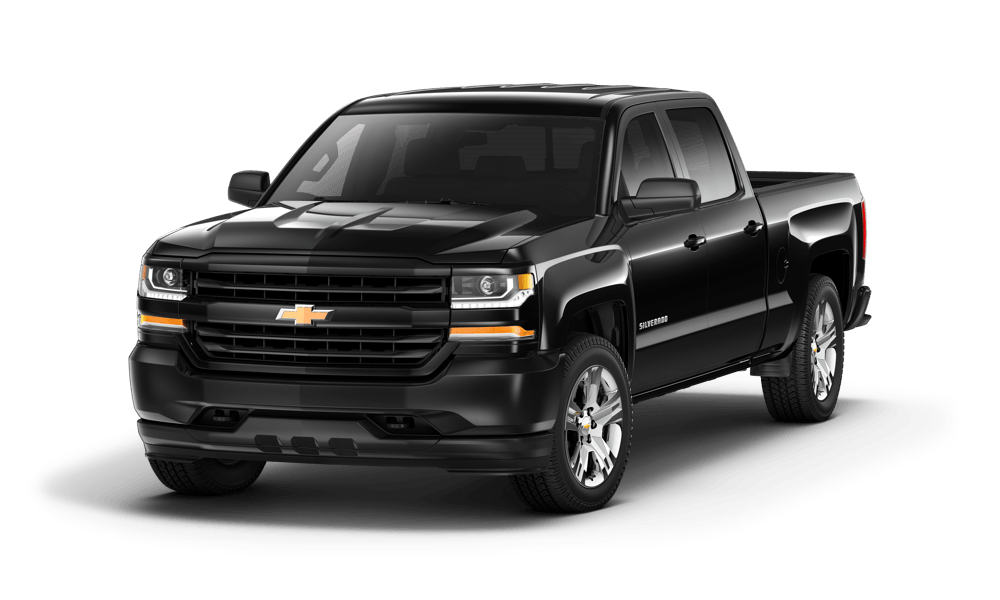 Top 5 Full-size Pickups for 2017
Top 5 Full-size Pickups for 2017
---
If you are interested in buying a new pickup truck in 2017, you may be considering whether a full-size pickup fits your needs versus a mid-size pickup. Although you have to be willing to spend the money for a full-size, they come with some serious benefits. In regards to power, most of the 2017 models exceed 300 horsepower. Towing capabilities are not too different from mid-size pickups, however models such as the Chevrolet Silverado 1500 and GMC Sierra 1500 can tow upwards of 11,000 pounds. Listed below are five great options for 2017 full-size models.

1. Toyota Tundra



The Tundra has the size and rugged, tough look of a full-size pickup. It has three bed size options, two V8 engines that offer 310 hp 4.6L and 381 hp 5.7L. The 5.7L engine is able to boost the truck from 0 to 60 mph in 6.4 seconds. Every model comes standard with a tow hitch, and when properly equipped, can tow up to 10,500 pounds. The standard SR trim offers a 6.2-inch touchscreen, the EnTune infotainment system, rear-view camera and Bluetooth connectivity. Starting prices ranges anywhere from $31,315 to $50,130. Compared to its competitors, the Tundra doesn't have the best fuel economy being 15mpg city and 19 mpg highway.
2. Nissan Titan



Despite being a full size, the Titan gets decent fuel economy for being a V8 powered truck, getting 15 mpg city and 21 mpg highway. Unfortunately, the Tundra doesn't offer a V6 engine as some competitors do, which could provide for even better gas milage. This model featured a 390-horsepower V8 engine paired with a seven speed automatic transmission. Despite its massive size, the Titan's agility accounts for very sharp steering as well as a smooth ride. If you are looking for a truck with high towing capabilities, the Titan may not be for you. Its maximum towing capacity comes in at only 9,390 pounds, however that is plenty to tow a fishing or speed boat, a couple of jet skis or even an African Forest elephant (which comes in at only 6,000 pounds).
3. GMC Sierra 1500



If you are looking for high maximum towing capacity, the Sierra may be the truck for you. With one of the highest towing capacities in its class, the Sierra can tow 12,500 pounds. A standard V6 engine is available as well as two V8 options that offer great power and fuel economy. The V6 4.3L engine offers 285hp that is able to withstand day-to-day situations, however, the V8 engine options put out significantly higher horsepower (with the 5.3L engine at 355 hp and the 6.2L engine at 420 hp). The V6 engine gets 18 mpg city and 24 mpg highway, higher than the Ford 150. The price for the 2017 model can range anywhere from $28,205 to $55,605.
4. Chevrolet Silverado 1500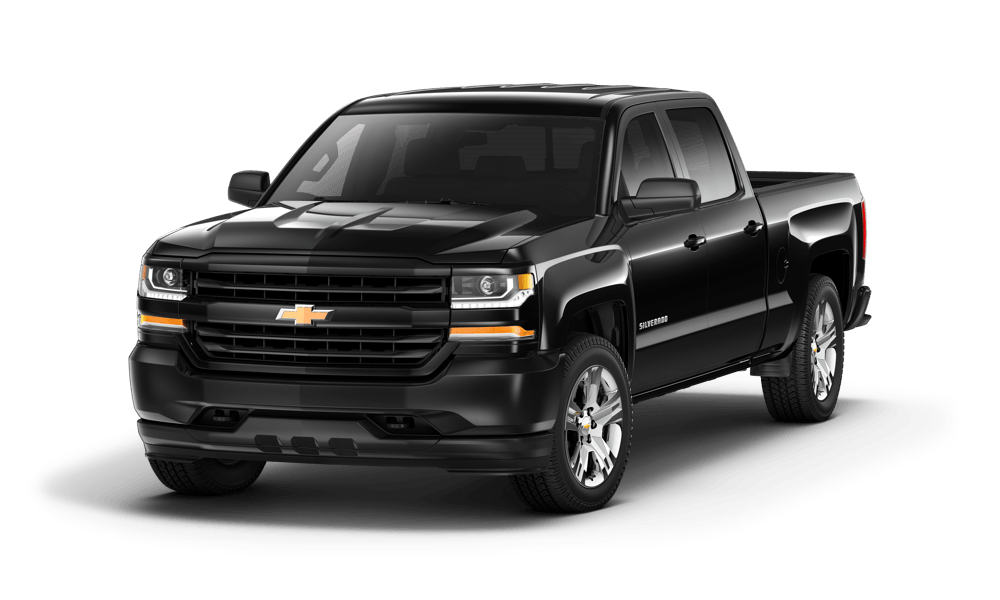 A close 2nd place for the full-size classification is the 2017 Chevy Silverado. Variations of this pickup are endless, with two-door, four-door, or crew cab options, with two bed options per size, rear-wheel or four-wheel drive, 4.6L V6 engine (285 hp), 5.3L V8 engine (355 hp), or 6.2L V8 engine (420 hp). Rearview cameras come standard for LT models with more customizable options available such as Teen Driver mode, Android Auto, Apple CarPlay or Driver Alert package. The upscale interior of the cabin includes features such as a sunroof and a backseat entertainment system. Standard rear-wheel drive can tow 12,500 when properly equipped. The V6 option offers 18mpg city and 24 mpg highway which will save you money at the gas pump. The starting price is also less than other competitors in the full-size bracket, ranging anywhere from $27,585 to $51,650.
5. Ford F-150



It shouldn't come as any surprise that the F-150 is our top choice for full-size pickups. Ford's F series have been America's best selling truck for the last 37 years, as well as best selling vehicle for the last 32 years. Some awesome features inside the cabin include SYNC 3 infotainment system, voice recognition, navigation, Siri Eyes Free, and MyKey, which could be convenient if you're planning on sharing the drive time with a teenage driver. This feature is able to limit the truck's speed as well as radio volume. There are five engine options available with horsepower ranging anywhere from 282 (2.7 V6 engine) to 450 with a V6 (belonging to the Raptor model). The 2.7L twin-turbocharged V6 engine gets 19 mpg city and 26 mpg highway on average.  The F-150 XL base trim has a $26,730 starting price which is a lower base price than other competitors. The highest trim (Limited) starts at $59,795.
If you are looking to use your new full-size truck to help make you some extra money, you should consider becoming a driver with GoShare. GoShare connects individuals with trucks or cargo vans to other individuals or businesses who need help moving, hauling or towing large items on demand. You can learn more about becoming a GoShare driver here.