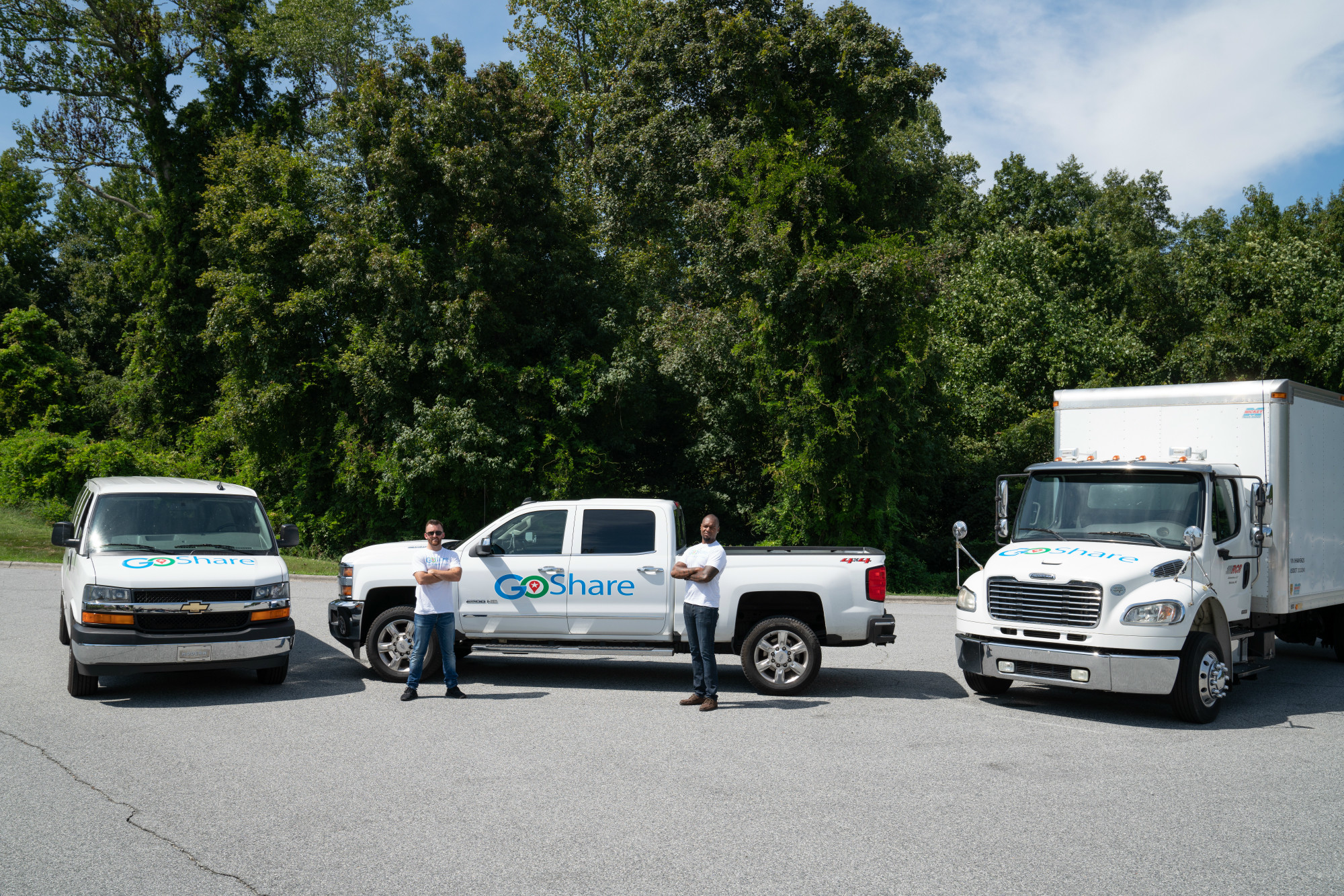 Top 5 Reasons to Drive for GoShare
Top 5 Reasons to Drive for GoShare
---
If you own a pickup truck, then you'll know the feeling. Nearly every weekend a friend, co-worker or family member asks to borrow your wheels to help with a move, delivery, or junkyard haul. If you are lucky, they may even chip in for gas money or buy you pizza.
Everybody wants a friend with a truck. But, many people aren't lucky enough to be on your phone's contacts list. GoShare is an app that connects pickup truck, cargo van, box truck, and car owners to everyday people and businesses that need moving, delivery and hauling help. It's the perfect side gig for any vehicle owner. Need more convincing? Here are our top five reasons to join GoShare's network of delivery professionals.
Great Hourly Wages
The average hourly earnings for pickup truck and cargo van projects accepted through GoShare are $70 – $105 an hour. That's about ten times higher than the federal minimum wage. GoShare couriers earn an average of $45 per hour, and box trucks earn an average of $168 per hour*. Plus you keep all your tips. That's far higher than most app-based delivery jobs. DoorDash pays drivers $10 – $11 an hour. Uber and Lyft drivers make an average of $14 – 15 an hour, though some studies put the average as low as $3.37 an hour!

Flexible Schedule
Work when you want, however much you want. There are no job quotas that you must fill. Only accept jobs that work for your schedule, and turn your spare time into spare change.

Get Paid Weekly
Get the rewards of your hard work quickly. All delivery and moving professionals are paid weekly via direct deposit.

Local Jobs
Most GoShare moving and delivery projects are local. No need to drive out of your area. Help your community by working with your neighbors and local businesses for their moving, delivery and hauling needs.

Get Started Right Away
Forget lengthy hiring processes. After a short onboarding process, vehicle inspection and background check, you can get started right away. Some delivery professionals are active on our system in as little as three days from their original application.
What are you waiting for? Next time someone asks to use your pickup truck, tell them they can't borrow it, they can GoShare it. Learn more and apply at goshare.co/drivers.
*The average hourly rate estimates are based on the information collected from our delivery professionals during the years 2022-2023. The estimated earnings that we publish are not guaranteed to be accurate for every delivery professional. The actual rates may fluctuate depending on the customer, your location and other factors. These estimates may be updated from time to time as new information becomes available.