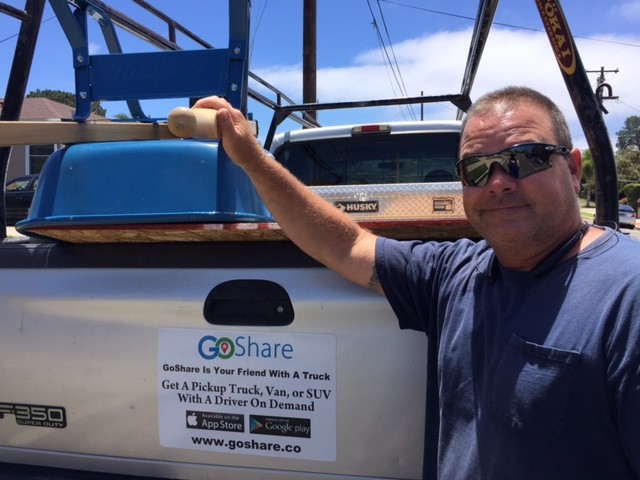 Is GoShare a Scam?
---
Is GoShare a scam for drivers and delivery workers?
No. Of course, the answer is no. But, you'd be surprised at how often we see that question. We get it. Compared to many gig-companies, GoShare may seem too good to be true.
Truck and Van projects on the GoShare app have average earnings between $42 and $66 an hour, which is three to four times higher than most gig delivery and transportation companies. Why do we do this? GoShare is committed to fair wages for gig workers.
In a recent press release, GoShare CEO Shaun Savage explained, "At GoShare, we feel a fair wage for the delivery professionals on our platform must compensate them for their time in addition to gas and vehicle maintenance. After these expenses, our drivers still come out ahead of many traditional options. Because we are a software platform with low capital expenditures, we are able to provide a respectable hourly rate for our delivery professionals while still being an affordable option for our customers."
Don't Trust Us, Listen to Other Delivery Pros
GoShare's driver app has 100s of 5-start ratings from Delivery Pros that love using our service. In the videos below, hear from some real Delivery Pros on what they think about working with GoShare.
Looking for more proof?
In addition to hundreds of reviews on our apps, GoShare has been profiled by leading news organizations around the country including the San Diego Union Tribune, Los Angeles Times, NBC, USA Today, and Forbes.
GoShare is a REAL company, and we REALLY pay great wages to out delivery pros. You can feel assured that when you apply for GoShare, it's not a scam. We're just a growing company that believes in doing right by the people who work with us.
Learn more about working with GoShare and how to apply by visiting our Delivery Pro page.