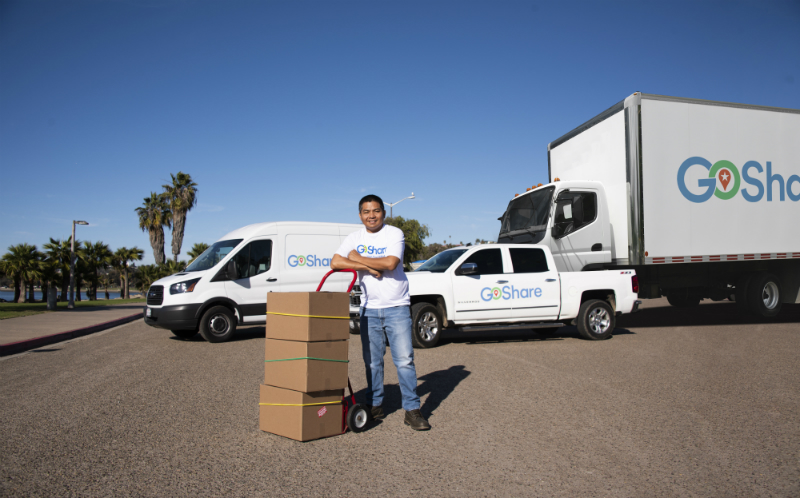 How To Start Your Own Trucking Business
How To Start Your Own Trucking Business
---
Have you ever wanted to become your own boss, work your own hours, and become financially independent? Here are some tips to help you start your own trucking service. It's never easy starting your own business and we hope that we can show you how you can get off to a smooth start by making smart choices and avoiding common mistakes. The startup costs are relatively low and your success will mostly be determined by your own efforts and perseverance. Follow these seven steps for the fastest way to start your own trucking business:
1. Clean Up Your Truck
No one wants to hire a truck driver with a beat up looking truck. If you pull up to a job with the bumper hanging off your vehicle and it squeaks when it comes to a stop, you're going to have unhappy customers. So the first thing you want to do is take your truck to a shop and make sure it's in proper working order. Make sure you keep the outside of the truck and the bed of your truck clean and clutter free at all times to make a great first impression.
2. Buy The Right Equipment
Having the right equipment will make your business more efficient and save your back from the pain of picking up.  The type of equipment that you need will depend in part on the types of items that you will be delivering for your customers. If you are mostly delivering furniture and helping people with moves you will need cargo straps, blankets, and rope to make sure the items are protected and delivered in the same condition you received them. A dolly can be useful for courier services where you will likely deliver boxes on a regular basis. You can buy a standard dolly for about $20 at Home Depot, or Lowes. If you are transporting furniture you should get a furniture dolly and if you plan to deliver appliances you should buy an appliance dolly.
3. Name Your Business
Naming your trucking business is one of the most rewarding parts of creating your own business because the name you come up with is representative of your business values and mission. Before you decide on a name, make sure the name is not already taken by another business.  You can check if the name is available by contacting your local Secretary of State (if you want to open your business in California, then you need to contact the California Secretary of State). If your first choice for a name is already in use, don't be discouraged. This is a chance for you to take your time, get creative, and come up with a unique name. You should also check sites like GoDaddy to make sure you can get the domain name of the business that you want. If the .com is not available try buying the .co version of your domain such as www.goshare.co. After you name your business you will need to set up a legal entity. If you are the sole owner of the business a Sole Proprietorship may be best. If you have business partners an LLC (limited liability corporation) may be a better fit. LegalZoom is a good resource for finding out if your business name is taken and registering your business entity with the state. We are not a legal or accounting firm. You should consult with an attorney and an accountant before making these important decisions.
4. Insure Your Business
Business owners should always consider the appropriate type of insurance to protect your business in case of an accident. In the trucking business, you will need insurance for your vehicle, cargo insurance and possibly liability insurance as well. Having an insurance policy is also essential for building trust with customers. Many businesses and individuals will avoid working with a trucking company that is not properly insured. Contact a local commercial insurance broker to find out how much it will cost to insure your business. This cost may vary based on location, types of deliveries you make, and the perceived risk.
5. Marketing Your Trucking Business

Now that you have your vehicle, equipment, and a name for your trucking service, it's time to start marketing.  You can first communicate with your friends and family using your social media networks like Facebook, Twitter and Linkedin. You should create a business page on each of these social media properties. Most trucking businesses will need to market to other businesses who are looking for a truck to help with deliveries and moves. This can be done by making a list of businesses that may need a delivery service and then cold calling and emailing prospects to let them know about your new service. Online marketing and advertising can also be a low cost and effective way to target business owners. Google Adwords and Facebook both have easy to use self-serve marketing platforms. You can target customers based on keywords they search for or their interests/demographics/location.  Craigslist can be a great resource to post free ads to let people know about your local delivery business.
6. Save Your Receipts
As a small business owner, tracking your expenses is very important. Some expenses related to operating your trucking business may be used as a tax write off. This can include things like: gas, equipment and your mobile phone (We are not accountants and this may not be true in all cases. Check with your accountant for details). Using an app like Expsensify is easy and useful for keeping track of your receipts and expenses. You should also keep track of the miles you drive as this can be used as a tax write off as well in some cases. MileIQ is a good tool for tracking your mileage.
7. Join The GoShare Team 
There is only so much you can do operating by yourself. Some common challenges you will face are building trust, accepting payments, and finding new customers. GoShare is a platform that connects drivers with trucks and vans to people and businesses who need an on-demand delivery service. GoShare is a trusted partner that handles payments, provides supplemental insurance, and has an expert team of marketers generating demand from new customers.  You can learn more and apply to become a GoShare driver by clicking this link.