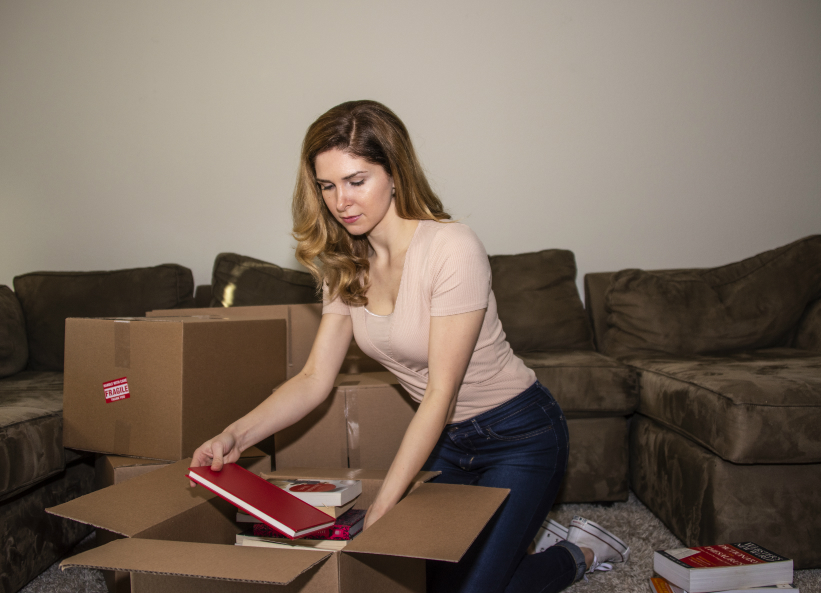 How to Reduce Stress When Moving
How to Reduce Stress When Moving
---
Moving ranks as one of the topmost stressful events in a person's life. And, most of us will move more than once. According to the the US Census, the average American moves 11 times in their lifetime. That's 11 times more stress than you need or want in your life. And, last minute moves can add even more stress to the event. So, if you are facing a stressful move, take a few moments to review the following tips and tricks to reduce moving stress.
Set aside more time than you think you need.
Whether you are hiring full-service movers or doing everything yourself, moving takes time. Hiring moving companies, packing boxes, cleaning the house, making arrangements to buy or rent your next home… moving is a time-consuming process. Feeling like you are running behind will add to your stress. Give yourself even more time than you think you need (you'll probably find that you really needed all that extra time after all).
Start Early
Even if your move is weeks away, start marking tasks off your checklist early. The more you leave to the end, the more stressed you will be. Start interviewing and hiring moving companies, or packing away items you won't need until after the move. Clean out closets and donate or sell what you aren't taking with you. You'll be thanking yourself when crunch time hits.
Get Organized
Create a plan and get organized. Set reasonable deadlines and goals. Organize, sort and label your moving supplies. Decide on your labeling system so the contents are clear when your pack and unpack boxes. Taking the time do these things upfront will make the work easier and help you avoid the stress of lost items and missed steps.
Start Small
If you feel overwhelmed, start small. The little things will lead up to big things. And, making progress, even if it's just a small amount, will help propel you forward and ease your stress. So, make a phone call, pack up a drawer, or drive a box of old clothes to the Good Will. You are on your way already!
Ask for Help
If you are feeling stressed, ask for help. Perhaps a friend or neighbor can watch the kids while you get some work done. Maybe your bestie is up for a packing party. Or, maybe you just need a friend to meet up for lunch and take your mind off the move for a little while. And, be sure to return the favor when it's their turn to move by being available to help or lend a listening ear.
No matter how carefully you plan or diligently you check tasks off your list, moving is stressful. Stress is a natural response to difficult circumstances, and it's okay if you feel a bit frazzled. When you are feeling on edge, recognize where that feeling is coming from. And, if you can, take breaks. Go grab a meal, call a friend on the phone, take a walk, and then you'll be more ready to focus again.
Hire a Pro
Moving locally? Perhaps GoShare can help relieve some moving stress. GoShare can help! Our network of moving professionals is only a tap away. Download the app or get a quote online to connect with a local professional that is licensed, insured, and background check. With more affordable rates than traditional moving companies, GoShare may be the moving help you've been waiting for.
Additional Resources
If you found this article to be helpful, check out other posts for moving help and tips.