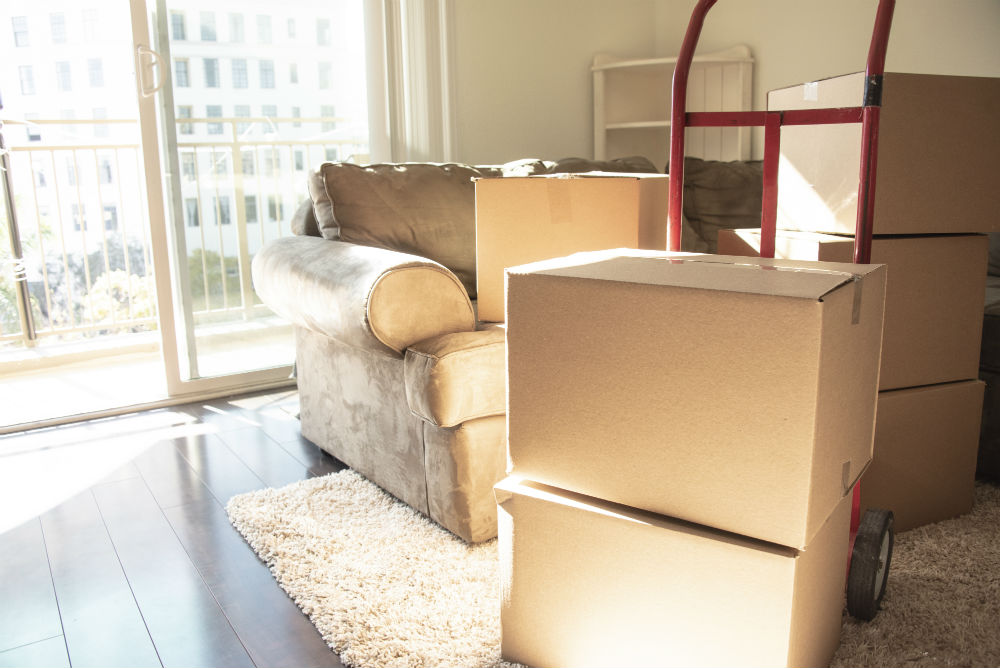 How to Find Moving Leads for Your Business
How to Find Moving Leads for Your Business
---
You've got the truck. You've got the muscle. Now, you just need the leads. Finding leads for your moving company can be the most challenging part of running the business.
Whether you have a fleet of delivery trucks, a moving company or are an independent contractor working on your own, finding moving leads is the first step to growing your moving business. 
What are moving company leads?
A moving lead is a referral to someone that requires moving services. This could be a phone call or email from a client that needs a quote. It could be a referral from a third-party, passing on information about their own clients or users. 
Think of a lead as your introduction to a prospective client and a way to find moving jobs. 
How to find moving leads
Finding moving leads takes a bit of sales and marketing combined with some good old fashioned hard work. Some companies may bill themselves as moving leads providers. These are marketing agencies or directory sites that specialize in finding jobs in the moving industry.
While you may find some methods work better than others for your business, we recommend employing several styles of lead generation to ensure your moving leads pipeline is always full. 
Moving and delivery apps
New technology has facilitated the rise of digital brokers in the on demand moving and delivery space. Big and bulky delivery is one of the fastest growing segments of e-commerce logistics. These websites and moving apps instantly connect users to vetted moving and delivery resources in their area.
GoShare is a leader in this fast growing market. GoShare's platform is used by businesses and individuals for on-demand moving, delivery and hauling projects. Most of these opportunities are local 10-15 mile routes and some are regional routes. Projects booked through GoShare are more than high-quality leads. They are projects that have been reviewed, priced, and are ready to complete booking.
When a customer books a delivery through GoShare, it will be sent out via the GoShare driver app to all of the local truck and van owners on the platform. The first person to accept the order gets the job. Easy! No additional bidding, haggling, or lost leads. You get paid 4 days after each delivery is complete. Projects booked through GoShare are covered by GoShare's cargo insurance policy and supported by their friendly customer service staff. GoShare secures a credit card payment from the customer in advance and then GoShare sends a direct deposit payment into your account. Payments are guaranteed using our Proof of Delivery feature. 
To learn more or sign up for GoShare, click here.
Online Directories
An online directory is any online listing that a prospective lead may use to research and find a moving company or service in their area. This could including Moving.com, Yelp, MovingCompanyReviews.com, and others.
Some of these listings are free, and others require a small fee to be featured on the site. If you are paying a fee, be sure to track the leads that come from these sites. Follow up to ensure they are sending you qualified leads, those that are most likely to turn into paid projects. If the leads consistently fail to convert into paid projects, the site may not be worth the cost.
Digital Marketing
Test out digital marketing platforms including Google Adwords, Bing, and other search engines. These platforms allow you to target users by their search terms. So, if someone is searching for a "local mover near me", you can bid to have your website appear at the top of the search results. You can even target to ensure only searchers in your desired zip code see your ads. Facebook, Twitter, and YouTube have similar features.
Prior to investing in this type of marketing, make sure you have a strong website that can sell your service once they click on your ad. It's wise to set up a free Google Analytics account to track 
Many of these ad platforms are pay-per-click, not pay-per-conversion. That means you pay for every person that clicks on the ad, whether or not they become a customer. Keep track of your marketing spend. If certain ads or keywords aren't performing well, or are sending low quality moving leads, turn them off. Invest more in those that are providing the highest quality moving leads.
Build relationships 
Building relationships with other local businesses can help fill your referral pipeline. For example, get to know local real estate agents or apartment managers. Become a resource for them. 
Many home shoppers turn to their realtors for advice when hiring local contractors, from repair work to moving. Earning the trust of these agents means you are the moving business they will refer when someone needs help. 
It may help to offer a commission on referred moving leads that turns into a booking. This technique is especially effective with apartment complexes.
Additional Resources
Looking for more information about ways to grow your moving business? Check out these additional posts from GoShare.