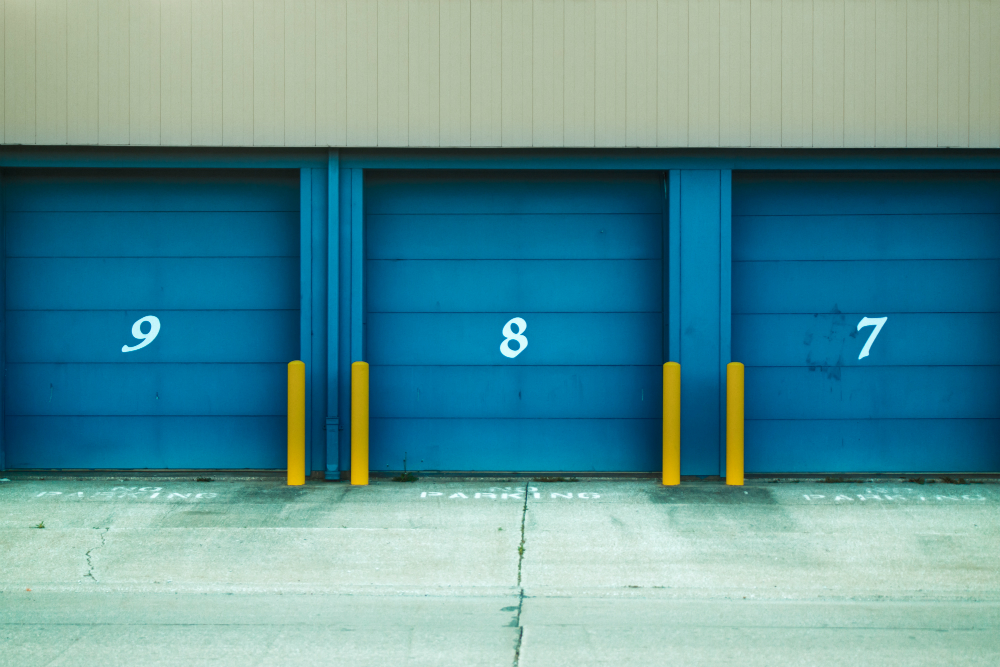 How to Choose the Right Storage Facility
How to Choose the Right Storage Facility
---
There are thousands of storage facilities across the country where you can rent a unit to store your items. But which storage facility is the best?
Choosing the best storage facility for you will depend on what you are storing and how long you are storing it. Follow the guidelines below to find the right storage facility for your needs.
Decided if You Need Climate Control
Climate controlled storage spaces agree to keep the temperatures between certain levels. They may also control for humidity. Not all facilities control for humidity, so be sure to inquire if this is important for your needs. Because these spaces require cooling in the summer and heating in the winter, they will cost more than other units. However, you should consider this investment if you are storing items that could be affected by humidity or heat. Learn more about facilities with climate control and which items are recommended for this type of storage in our blog post here.
Select the Size of Unit You Need
Storage units are often priced by size. The large the unit, the greater the cost. Estimate the size of unit you need by taking an inventory of your items. Remember that large furniture items can be disassembled, helping save space in your unit. Learn more about common storage unit sizes and what these units can hold in our blog post here.
Shop Around
The costs of storage facilities can vary widely, even for facilities with similar offerings in nearby locations. Many storage facilities are independently owned. This means that business owners can set their own prices. By making a few phone calls, you'll be able to find the best deal on a storage unit in your area. Let the facility know if you are considering another location and see if they will match prices or deals. When shopping around, be sure to ask about more than price. Compare gate and office hours to make sure the facility will be conveniently accessible to you.
Read Reviews
Consumers are empowered with more information than ever before. Years ago, you might find a storage facility by flipping through a phone book or asking friends for recommendations. Now, using search sites like Google and Yelp, you can not only find storage facilities but access reviews from other consumers about the facilities capabilities, service, and features. Too many poor reviews may be a red flag that the facility is one to avoid.
Ask About Security
Most facilities offer security and safety measures of some kind. But, some facilities may offer more protection than others. If security is important to you, ask about security features. Do not assume they are in place. Security features could include security fencing, protected access, security locks, video surveillance, fire prevention equipment, and security guards. Security is important because thieves target storage units. If they can bypass facility security, their crime may go unnoticed for months depending on how often the units are accessed by the owners.
Look Outside of Town
When you are looking for a storage facility, you may want to consider a wide radius of options. Storage facilities in downtown areas tend to cost more than those outside of town or in less populated areas. If you do not need frequent access to your storage unit, you may be able to save a few dollars by selecting a storage facility that is farther away from your home. However, if you will visit your facility frequently, you may want to pick one that is close by.
Understand the Payment Policy
Some storage facilities have unusual payment policies. Make sure you understand payment schedules and late penalties up front. In some cases, storage facilities may be able to auction off your personal possessions if you are delinquent. So, it's important to understand the expectations and risks in advance.
Visit in Person
Once you have your short list of storage facilities, consider visiting in person (if you are able). You should be seeking to answer these questions during your visit:
Does the facility look like it's maintained in good condition?
Is it clean and tidy with no trash and litter? Lower maintenance standards can lead to fire hazards and other risks.
Are there any holes or cracks which might lead to leaks, pests, or water damage?
Is it well lit, so you can find your unit during the day and night?
Are the employees responsive and courteous?
Is there convenient parking?
Does the facility appear secure?
How many open storage units are there? Low occupancy can be a red flag.
Once you select your storage facility, you will need to prepare your items for storage. Check out our tips here to learn more about how to pack and prepare your items.
Need assistance moving or delivering your items to a storage facility? GoShare provides an easy solution for storage facility drop-offs. Using the GoShare site or app, you can find local delivery and moving professionals with trucks and cargo vans to assist you in moving your items to a storage facility. Hire one or two professionals. They can be there within the hour, or be scheduled in advance. In addition to moving your items, they will also assist with the loading and unloading, making for a truly easy experience.
Looking for more tips? Check out these articles: