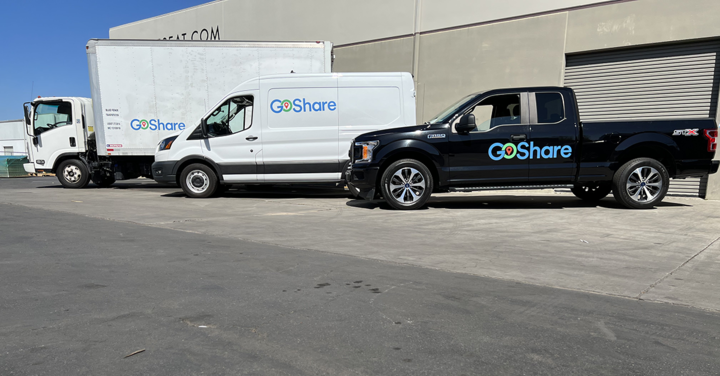 Holiday Shipping and Delivery Trends for 2022
Holiday Shipping and Delivery Trends for 2022
---
The pandemic and an increase in consumer expectations brought about sweeping changes in how we shop for items online as well as how products are shipped from one place to another. As a result, many retailers are finding new ways to adapt their business models for an e-commerce and instant gratification-driven world.
Consumers demand premium service when it comes to shopping. Combined with technological advances in the shipping and delivery industry, retailers have effective options to meet the needs of consumers who expect fast, affordable delivery.
As consumers, we're used to having our demands met. If a product is available at a lower price elsewhere, we expect to be able to find it. If something goes wrong with an order, most of us expect our problems to be solved quickly and effectively. And when we want something right away, we expect it delivered fast—whether that means one day or the same hour you placed your order. 
These expectations don't stop at the holiday season, they increase and are more demanding.
Retailers can offer same-day and on-demand delivery services
Competition is tough, consumers have so many choices of where and how to buy. But, there are ways retailers can capture market share during the holidays.
In the past, same-day delivery was reserved for a few retailers with warehouses near major population centers. Now, with technology making it possible to deliver goods using on-demand shipping apps, the concept of "same day" has expanded to include many more locations on the map. This is an important trend for retailers because it means they can compete with companies like Amazon by offering customers access to new products as soon as they're released and then ordered. As more consumers demand this service, it's no longer optional for retailers to offer it or not.
Retailers can offer ship-from-store (SFS) services
The ability to have e-commerce orders shipped from stores rather than a warehouse can be a benefit for buyers as well as sellers. For consumers, this means deliveries are made closer to their destination, and by reducing the distance of the last mile delivery orders can be delivered faster and at a lower cost. It also reduces the carbon footprint of the delivery process by cutting down on emissions from long-distance shipping.
A look at some recent studies shows:
US e-commerce grew 10.8% in Q3 2022

20.6% of all dollars spent on retail purchases came from online orders

In 2021, retail e-commerce sales amounted to approximately $5.2 trillion worldwide

This figure is forecast to grow by 56 percent over the next years, reaching about $8.1 trillion by 2026
Because e-commerce is expected to grow in the next four years, retailers need to continue their efforts to create an omnichannel experience for their customers and make it easier for shoppers to access products no matter where they are or what time of day it is.
Delivery options for big and bulky items are available
When a consumer is interested in buying a big and bulky item from the store or online, there is typically that moment where they say, "How am I going to get this home?" By providing the ability to deliver that product quickly, you are helping to meet your customer's expectations. You'll find that your products are more likely to be purchased when expedited delivery is available. This gives you an edge over competitors who don't offer on-demand shipping and lets you be the one the buyer chooses when making purchases.
Using newer technology, such as automated dispatching, APIs, order batching, route optimizations, and crowd-sourcing drivers,  you can supplement your existing fleet to flex up or down for seasonality. Smaller businesses may be able to replace their fleet entirely.
Online holiday shopping is still riding high since the pandemic
Consider this statistic:
The Q4 holidays make up the busiest shopping season of the year, every year.

In 2022, US holiday retail sales are expected to

reach $1.3 trillion

, a 3.3% increase over 2021. Holiday e-commerce is expected to grow 15.5% to $236 billion.
Because of this forecast, retailers need to be prepared and be ready to meet their customers' demands. 
Online shopping is growing because of convenience and the ability to shop from home—and it's likely that you'll be one of those people who shops online this year. Retailers who can deliver products on demand will have a competitive advantage.
Conclusion
Customers are demanding premium service, all the way to the last mile of delivery of their purchased products. Whether it be e-commerce, ship-from-store, or in-store, the delivery of that product should be as quick and easy for the consumer. Your retail competitors are offering fast last-mile delivery, and this holiday season is a good time for you to start offering it as well.
With GoShare, businesses can access a vast virtual fleet of logistics professionals, available on-demand to help solve frustrating transportation procurement challenges in the last mile. We have partnered with top retailers nationwide to be their preferred last-mile carrier, helping them meet their growing customer demands. Contact us to schedule a demo today.