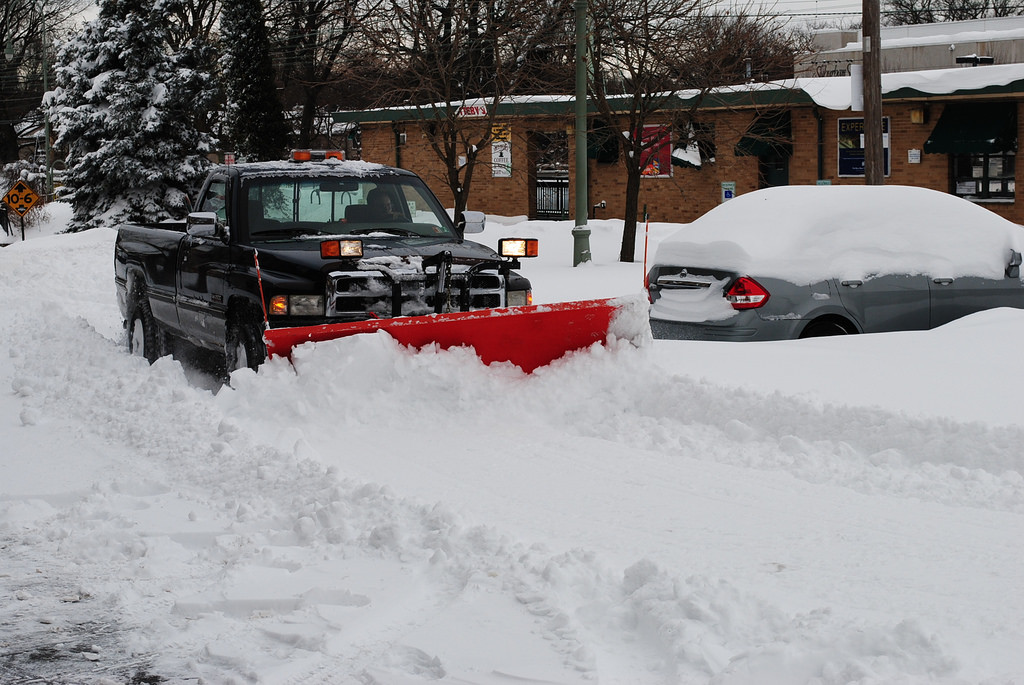 Creative Ways to Earn Money with Your Pickup Truck
Creative Ways to Earn Money with Your Pickup Truck
---
Use your pickup truck to pick up some extra earnings! Pick up trucks have some serious towing and hauling power. Put that horsepower to work for some extra cash and spending money. Or, use the part-time gig as a way to pay off your monthly payment on the truck. Here are four ways you could start earning money with your pickup truck:
Plowing Snow 
Forget shoveling the driveway by hand or waiting for a snow plow to free you from being snowed in. Attach a plow to the front of your truck and clear the snow from your driveway and street. Better yet, offer your services to neighbors and local businesses to earn a little extra holiday spending money. Snow plow attachments are available in a variety of weights and sizes, so be sure to find one that is a fit for your truck. Average investment to purchase a snow plow attachment is $2,000 – $4,000.
Towing Cars
Your truck has some serious towing power. Attach a wheel lift to your truck and you're ready to give your stalled and stranded neighbors a lift to the mechanic. There are many types of lifts on the market, some that are completely hidden when not in use. Average investment to purchase and install a wheel lift can range from $5,000 – $9,000.
Advertise on Your Truck
If you are on the road often, you may qualify to earn money as a moving billboard. Companies such as Carvertise and Wrapify will pay between $90 – $450 a month for wrapping your car in branded advertisements. The larger the wrap, the greater the monthly rate. This side hustle comes with some commitments. You'll need to meet a minimum number of miles on the road in public places and keep your pickup truck clean.
Start a Moving or Hauling Business
Every pickup truck owner knows the feeling… another buddy calling you out of the blue, asking to borrow your pickup to move a desk, a couch, a whole apartment's worth of stuff… Get paid to move and deliver by starting your own moving, delivery or hauling business. The easiest way to get money for moving or hauling with your pickup truck is to sign up with GoShare. GoShare refers customers to you, insures the cargo and handles the billing. You get paid weekly. Learn more about the benefits of signing up with GoShare at www.goshare.co/drivers. Average investment is less than $100, including a backup truck and investing in basic moving equipment such as cargo straps and moving blankets.
So, what are you waiting for? Turn your spare time into spare change. Your pickup truck is the perfect partner for earning extra side income.