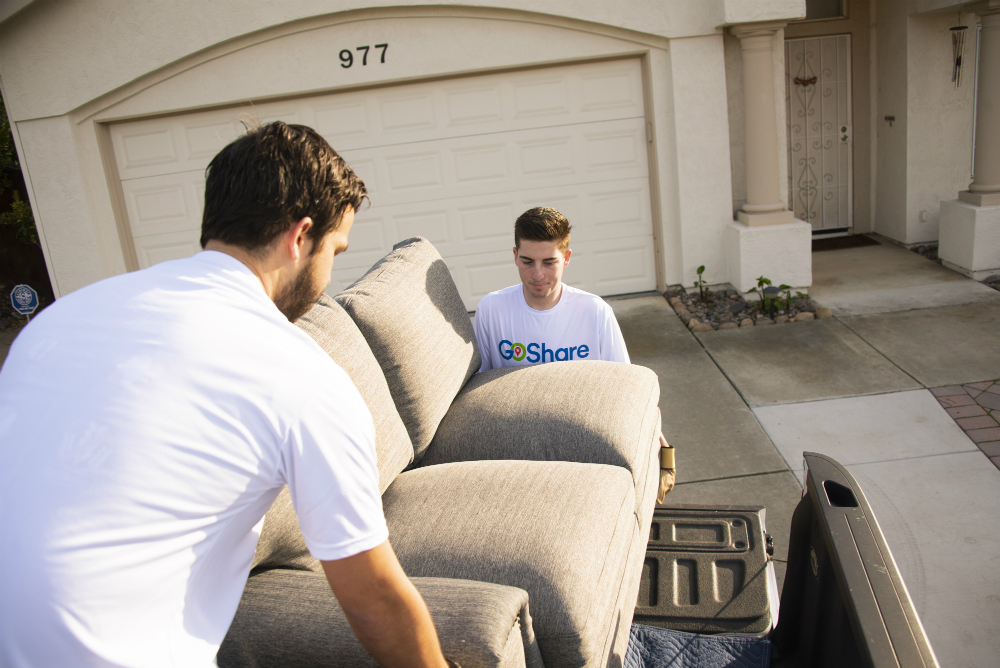 Craigslist Furniture Delivery
Craigslist Furniture Delivery
---
Smart shoppers may find great deals on furniture and other household items on Craigslist, Offerup, Letgo, Close 5, Facebook Marketplace and a myriad of other sites and apps that offer free or discounted classified ads. Because most of these items are being sold by individuals, not retailers, it's unlikely the seller will be able to assist you in moving or delivering your new item.
The inability to transport your item may even prevent you from making the purchase. But, a small car shouldn't stop you from getting the new dining set of your dreams!
Follow these tips to get your Craigslist furniture delivered.
Strap it to Your Roof
If the item isn't too large or bulky, you may be able to attach it the roof of your vehicle. When doing this, always make sure to use ratchet straps and avoid overloading your vehicle. The safest and most secure way to fasten your cargo is to a luggage or cargo rack, and not directly to the vehicle's roof. The item should not overhang in a way that obstructs your vision or is dangerous to other vehicles.
Find a Friend with a Truck
If you've got a friend with a pickup truck, now might be a great time to call in a favor. But, be warned, pickup truck owners are frequently besieged with requests to help family, friends, neighbors, coworkers, and acquaintances to help move large items. If they do agree to help, be courteous. Pick up a tank of gas and buy them lunch as a thank you for their time and assistance.
Rent a Truck
Renting a pickup or box truck may allow you to pick up and move the item by yourself. However, this can often be expensive, wiping out the savings you got on your Craigslist bargain. In addition, most rental companies advise booking the vehicle at least two weeks in advance to guarantee availability. Sellers are unlikely to hold an item for that period of time. If you do secure an affordable truck rental, make sure to bring some friends or family along to assist with loading and unloading.
Use an App
Find a qualified, background checked delivery professional using GoShare. It takes less than a minute to get a quote and find one or two delivery professionals. All delivery professionals are background checked and covered by a comprehensive insurance company. GoShare costs less than most truck rental companies or traditional movers. Schedule ahead of time, or request someone to arrive in under an hour so you can secure your deal. Track and pay in the app. To give it a try, get a free estimate online or download the app.
Hire Someone on Craigslist
In addition to selling furniture, many local professionals list their services on Craigslist. You can hire an individual with a truck or van from their classified posting. This is an option, but we don't recommend it. Unfortunately, it's impossible to know how reliable these individuals will be and there is no insurance or guarantees if they damage your goods. Worse, some criminals and scammers use the platform to steal and defraud. One family in Georgia found themselves the victims of a Craigslist scam when thieves posing as movers drove off with a moving truck filled with the family's possessions and stole everything they owned. (Learn about more Craigslist scams and how to protect yourself here).