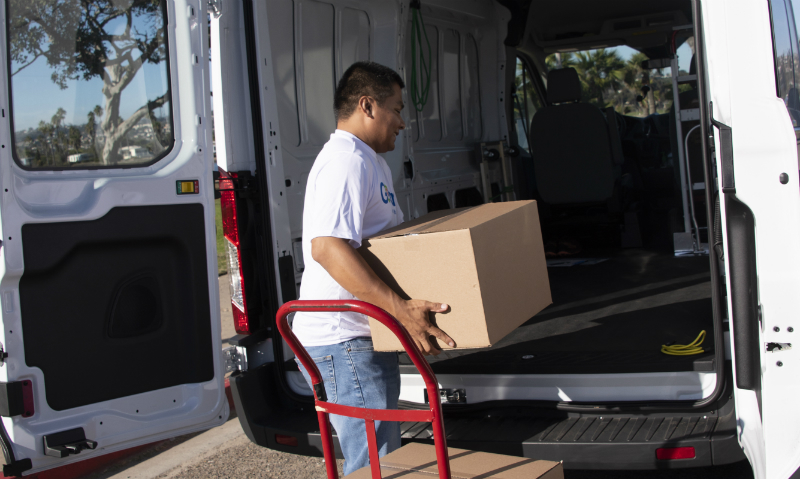 Best Delivery App Jobs in 2019
Best Delivery App Jobs in 2019
---
If you are looking to bring in some extra cash, you may consider joining the gig economy and accepting freelance or contract work from on-demand service apps.
There are many benefits in working with a rideshare or delivery app. As an independent contractor, you get to choose your own hours. You can also choose which deliveries you accept, and which you pass on. It's the perfect part-time job or side hustle.
There are many companies out there that are looking for contractors to make on-demand deliveries, but before you sign up, do some research on the marketplace and your options. To get the best delivery app jobs in 2019, you'll want to make sure the company you partner with provides fair wages and has a strong reputation.
Here are a few things you should consider before applying to one or more delivery app jobs.
Pay and Reimbursement
Let's face it. You are in it for the money. This is a job, after all. So, it's important to make sure your delivery app job provides fair wages.  As a contractor, you are expected to cover the cost of gas and vehicle maintenance. The Economic Policy Institute, a nonprofit think tank, estimates a gig workers gas and vehicle maintenance costs for are around $4.87 an hour. So, if the company you are applying to reports an average pay of $15- $10 an hour, be wary. After expenses, your earnings will drop to $5 – $10 an hour. You could be making less than minimum wage.
Vehicle Requirements
Some delivery app jobs have very minimal vehicle requirements. If you are looking to deliver food and grocery items, there is generally no size requirement for your vehicle. If you have a small passenger vehicle or one that is too old for ridesharing apps, this may be a good option. However, if you are looking to join an app that focuses on moving and retail delivery projects, you may be required to drive a larger vehicle, such as a pickup truck, cargo van, or box truck. Generally, if a larger vehicle is required, you can expect your average hourly pay to also be higher. For example, Instacart, which focuses on grocery deliveries, has estimated hourly wages of just under $14 an hour for a personal shopper. GoShare, a moving and delivery app, offers hourly pay between $42 – $66 an hour. To learn more about the vehicles GoShare allows, see click here.
Physical Requirements
Depending on your age and level of fitness, you may prefer different types of delivery services. Some delivery apps focus on restaurant delivery or small courier jobs, such as picking up dry cleaning. Moving and delivery apps may require you to be able to lift and move large items of furniture. Make sure you understand the requirements of the projects you will be taking to ensure you are comfortable with the work.
Reputation and Ratings
Look into the reputation of the delivery app companies you are applying with. What do other delivery professionals say about them? How many stars does their app have? While it's very common for a company to have a few low ratings, be on the alert if you find that low ratings are the norm. This could be a sign that the service isn't living up to the promises it makes to the contractors on the platform. Also, be on the look-out for misleading sign-up offers that promise big bonuses for completing an unrealistic number of deliveries during your first days or weeks on the platform.
Availability
Not all apps are available in all markets. You will find more opportunities and options if you live in an urban area or city, such as Los Angeles or San Francisco. Unfortunately, if you live in a small town outside of a large metro area you may find most apps don't service your area (yet!).
—
Ready to get started? GoShare is looking for delivery professionals to join our platform and earn on average between $42 and $66 an hour assisting with moving and delivery projects. Learn more and apply today at: www.goshare.co/drivers.