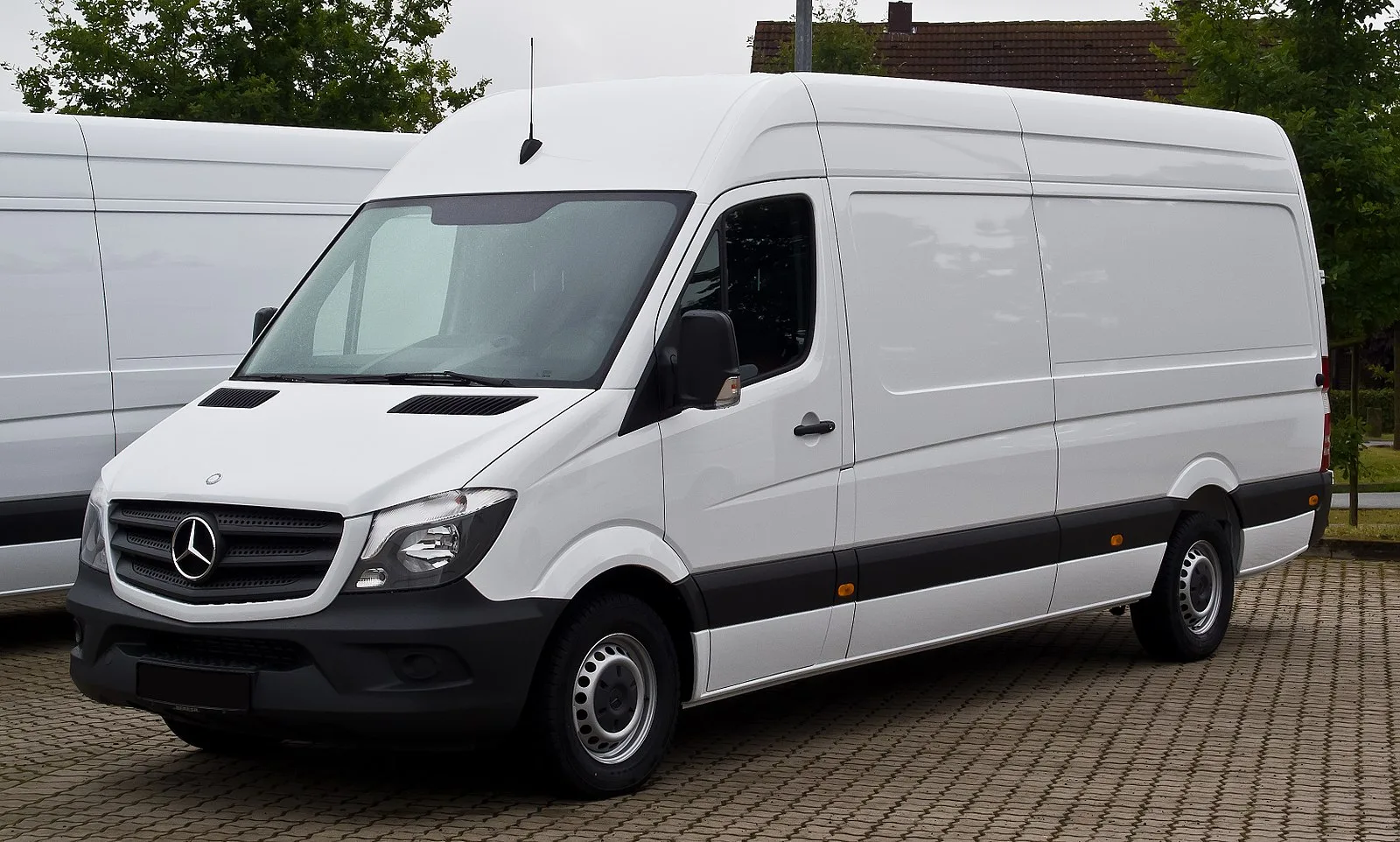 Best Cargo Vans 2023
---
The Ford Transit, GMC Savana, Ram ProMaster, Chevrolet Express, and Mercedes-Benz Sprinter, are all popular choices in the full-size cargo van market. Cargo vans are no longer the basic work vehicles of the past, instead they come equipped with the latest technology the auto industry has to offer, are customizable to suit the needs of your business, and have features once reserved for only the most luxurious vehicles. Whether you're looking to buy your first cargo van or make the change to a different model, check out our guide on the best cargo vans of 2023 so that you can make a purchase with confidence. And if you're interested in earning money with your cargo van, sign up to drive with GoShare and earn up to $105 per hour, plus tips.
Ford Transit

The Ford Transit is available with a variety of engine options including a 3.5L V6 and a 3.5L EcoBoost V6 engine that can get up to 25 mpg highway. It has a tight turning radius, making it ideal for city driving, and the high floor makes it easy to load and unload cargo. Another great feature of the Transit is that is comes with Ford Pro Telematics Essentials, a high tech system that tracks data on your vehicle, giving you critical insights when it comes to maintenance and services. Capacity can also be customized as factory-installed shelves are offered, perfect for storing supplies, tools, and equipment.
GMC Savana

The GMC Savana comes standard with a 4.3L V6 engine but is offered with a more powerful 6.6L V8 engine that is capable of 401 horsepower. Swing out side door and sliding door options are available, as well as deep tinted glass to help keep you cool and reduce glare while driving. Hauling has also never been easier thanks to the van's tow/haul mode, hill start assist, and it's stability control system. Safety and security is also top notch on the GMC Savana which comes available with rear park assist, blind spot alerts, lane drift warnings, and collision alerts.
Ram ProMaster

The Ram ProMaster comes with a whopping horsepower of 295. However it only gets 15 mpg city and 20 mpg highway with an eight-speed automatic transmission. It also boasts some of the most customizable selections when it comes to capacity thanks to it's many high roof and cargo length configurations. Updated exterior features also give the Ram ProMaster the feeling of a luxury cargo van, which include a newly designed front-end, upgraded headlamps, and options for chrome accents and LED headlamps.
Chevrolet Express

The Chevrolet Express is a full-sized cargo van that comes with an inline five cylinder diesel engine or a V8 diesel engine and has a maximum payload capacity of 4,800 pounds. Standard doors are hinged and swing out but you can customize your van with a sliding side door for easier cargo loading. With multiple transmission options, 235 horsepower, and an adjustable suspension system, the Chevrolet Express is a great choice for first time cargo van buyers who something that is straightforward yet capable.
Mercedes-Benz Sprinter

A popular choice among cargo van owners, the Mercedes-Benz Sprinter is available in multiple sizes and configurations that can be customized to your needs. It has a high roofline, making it more comfortable for taller drivers while increasing fuel efficiency. The Mercedes-Benz Sprinter has a maximum payload capacity of 5,000 pounds and a 9G-TRONIC transmission, giving drivers a comfortable experience with quick shifting and minimal noise levels. Interior tech features include a rear-view mirror that can switch between the standard view or a digital camera display, a multimedia touch screen with enhanced voice control, and blind spot sensors that alert you and keep everyone on the road safer.
Conclusion
With so many great cargo van options available it can be daunting when selecting the right vehicle for yourself. Each one comes with customizable features, so it's important to take note of the items that are best suited for your specific needs. Thanks to the increase in popularity of cargo vans over the last few years these once neglected vehicles come standard with the best the auto industry has to offer, so there's no reason to worry about whichever model you decide to purchase. And if you're looking for hot shot gigs to supplement your business, you can learn more and sign up to join GoShare.