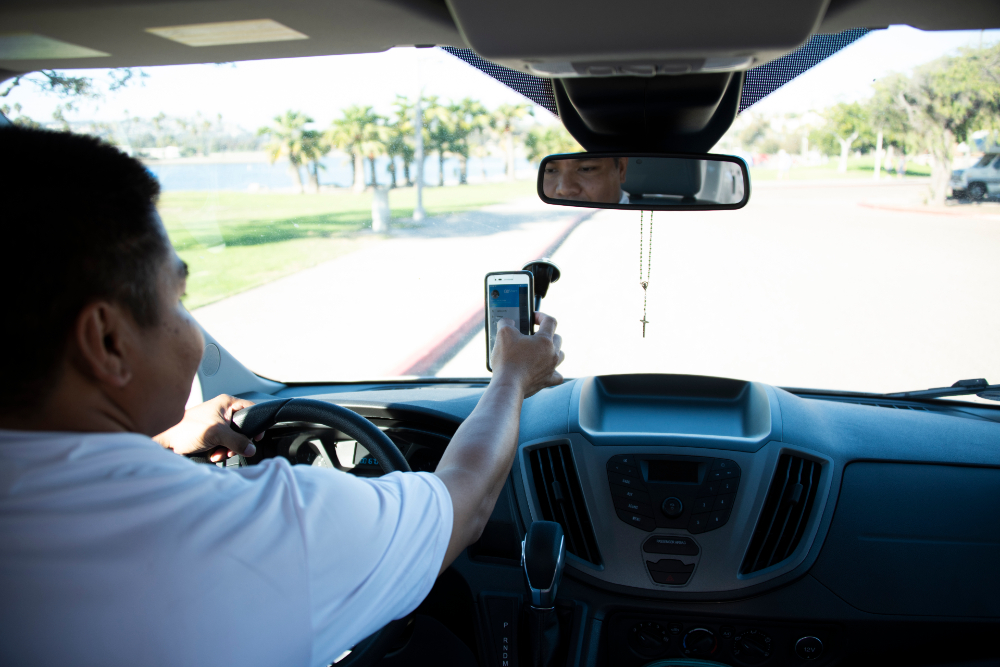 The Best Hot Shot Load Board for Expedited Freight Jobs
The Best Hot Shot Load Board for Expedited Freight Jobs
---
Are you looking for opportunities to earn extra money with your pickup truck or cargo van? GoShare is the ideal summer job for truck and van owners looking to put their vehicles to good use.
Whether you're a construction worker with a small truck or a full-fledged owner-operator who runs a hot shot trucking company, GoShare is the best hot shot load board filled for expedited freight jobs that are perfect for earning extra income on your time.
GoShare's mobile app is available on the App Store and Google Play in North America.
We Find the Loads
Many truck and cargo van owners rely on traditional load boards to find freight. Unfortunately, these boards are riddled with competitive drivers who undercut each other to obtain the best, most premium loads. Several load boards also contain limited information and fraud activity that undermine their reliability.
Let GoShare find loads for you! GoShare eliminates the hassle of using traditional load boards and dealing with unreliable freight brokers and shippers. Instead, GoShare streamlines a list of delivery and moving jobs by posting hot shot freight loads daily near you. GoShare accepts individuals with varying vehicle types onto its platform, ranging from SUVs and pickup trucks to cargo vans and box trucks or straight trucks.
GoShare's freight matching system means that truck and van owners never have to worry about a lack of work. Some jobs might require a full truckload of lumber or steel to be delivered from a store to a construction job site, and others might request a smaller truck for help with moving furniture into a new apartment. GoShare constantly updates its load board app in real-time to provide its drivers with an array of diverse jobs to choose from. 
Truck freight loads can be scheduled in advance, but you can expect to find many time-sensitive, hot shot jobs, and same day delivery projects that are perfect for filling your schedule.
Get Paid in Less Than a Week
Traditional van and truckloads payout in 30 to 60 days. This is a long wait to receive compensation for work under any circumstance. It's especially painful when you factor in the costs of budgeting for vehicle maintenance and fuel during this period.
You can expect to get paid within five to seven days when driving with GoShare. Payment is set up through the app, billing the customer on your behalf, and depositing the money directly into your bank account.
Be Your Own Boss
Gain the flexibility of being your own boss and working when you want as a GoShare driver. You will never be forced to accept projects that don't match your moving and delivery preferences. As an independent contractor on our platform, you are able to maintain a flexible schedule and retain full control of choosing loads that appeal to you.
You may choose to accept or reject the project. Unlike other gig economy platforms, there are never penalties for declining a project. This system allows you to tailor your workload according to your lifestyle and business needs. 
Insured and Protected
GoShare keeps its drivers safe and its loads protected through our comprehensive insurance policy. Any project accepted through GoShare will have added cargo and liability insurance protection.
GoShare's truckload app is perfect for finding expedited freight jobs that pay well. Van and truck drivers on the GoShare platform earn up to $42 to $67 an hour on average, in addition to tips. 
Want to learn more? Click here to learn about GoShare or to apply to join the platform.
Additional Resources
Looking for more information about self-employment, side jobs, contracting, or flexible work? Check out these additional posts from GoShare.