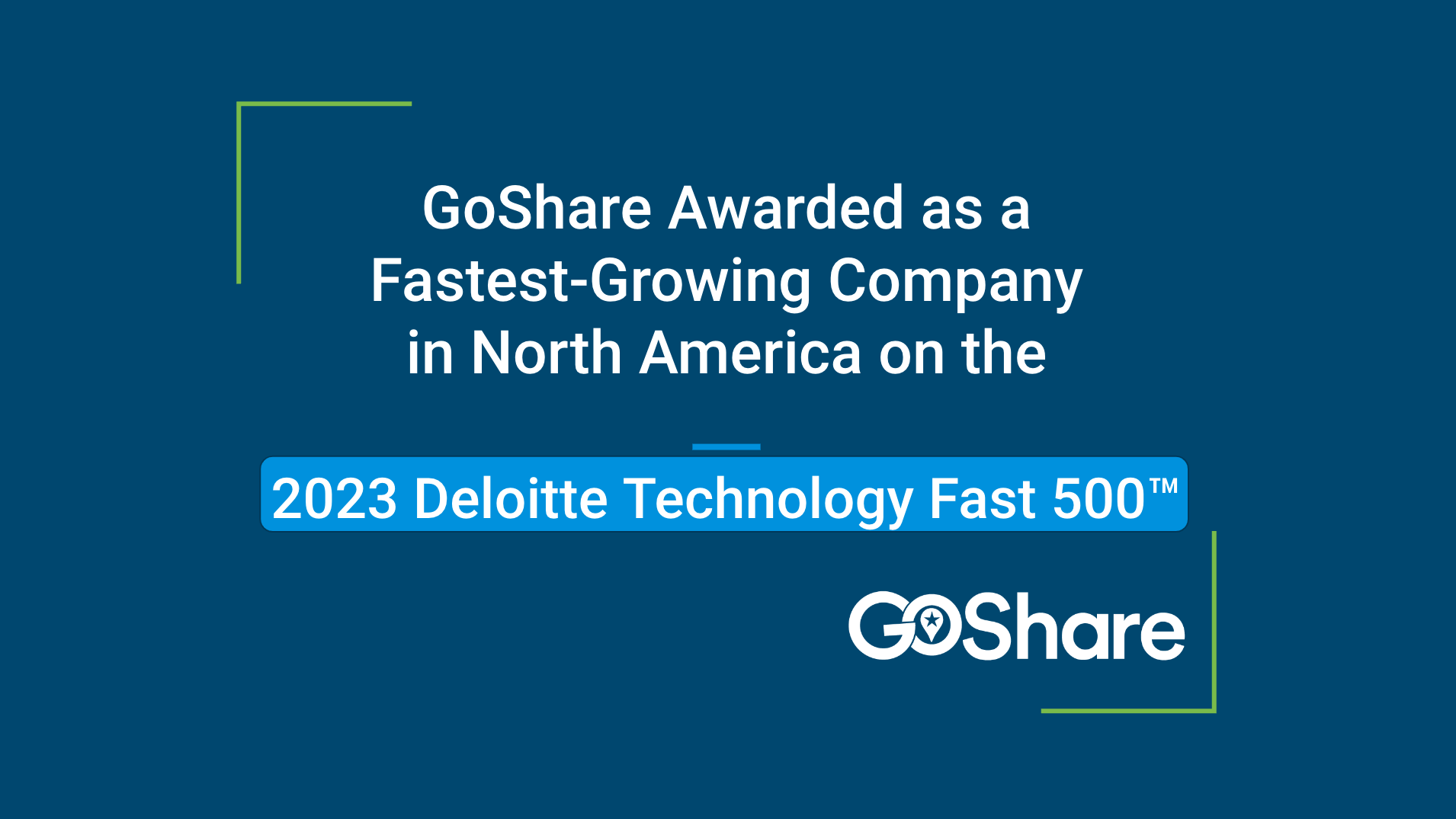 GoShare Awarded as one of North America's Fastest Growing Companies by Deloitte
GoShare Awarded as one of North America's Fastest Growing Companies by Deloitte
---
We are thrilled to announce that GoShare, a leading platform for on-demand delivery and moving services, has been included in the prestigious Deloitte Fast 500™ list of the fastest growing companies in North America. This annual ranking honors innovative companies across various industries, including technology, media, telecommunications, life sciences, fintech, and energy tech. GoShare's inclusion in this esteemed list is a testament to our exceptional growth, dedication of our global team, and industry disruption.
Deloitte Fast 500™ and its Significance:
The Deloitte Technology Fast 500™ is now in its 29th year and is regarded as one of the most comprehensive and respected rankings of fast-growing technology companies across North America. It recognizes companies that have achieved remarkable revenue growth over a three-year period.
Shaun Savage, CEO & Founder of GoShare said, "The honor of being included in the Deloitte Fast 500™ showcases our company's passion and dedication to making it easy to find a friend with a truck. It's also a reflection of who we do business with as several of our partners, customers and colleagues are on this list as well. This prestigious recognition highlights GoShare's commitment to innovation and excellence within the delivery and moving services industry."
GoShare's Impressive Growth:
GoShare's impressive growth rate has earned them a well-deserved place on the Deloitte Fast 500™ list. By leveraging advanced technology and a network of reliable and professional drivers, GoShare has revolutionized the way people move and deliver large items. Their platform connects individuals and businesses with drivers who have trucks, cargo vans and cars, making it easier and more efficient to transport goods.
The inclusion of GoShare in the Deloitte Fast 500™ list underscores their outstanding performance and success. This recognition is a result of GoShare's relentless focus on delivering high-quality services, exceeding customer expectations, and providing innovative solutions within the on-demand delivery and moving industry.
Future Prospects:
Being recognized as one of North America's fastest-growing companies by Deloitte positions GoShare for continued success and growth. This distinction not only validates the company's achievements but also attracts attention from potential investors, partners, and customers. GoShare's commitment to providing exceptional service and meeting evolving market demands will undoubtedly pave the way for even greater accomplishments in the future.
Conclusion:
GoShare's inclusion in the Deloitte Fast 500™ list is a remarkable achievement and a testament to their exceptional growth and innovation as a provider of on-demand delivery and moving services. This recognition reinforces GoShare's commitment to excellence and positions them as a leading player in the logistics industry.
With their ongoing dedication to customer satisfaction and their ability to leverage technology to streamline logistics, GoShare is poised for continued success. As they continue to disrupt the on-demand delivery and moving services sector, GoShare's inclusion in the Deloitte Fast 500™ serves as a signal of their future potential and their commitment to delivering exceptional solutions to their customers.
Why Customers Love GoShare: