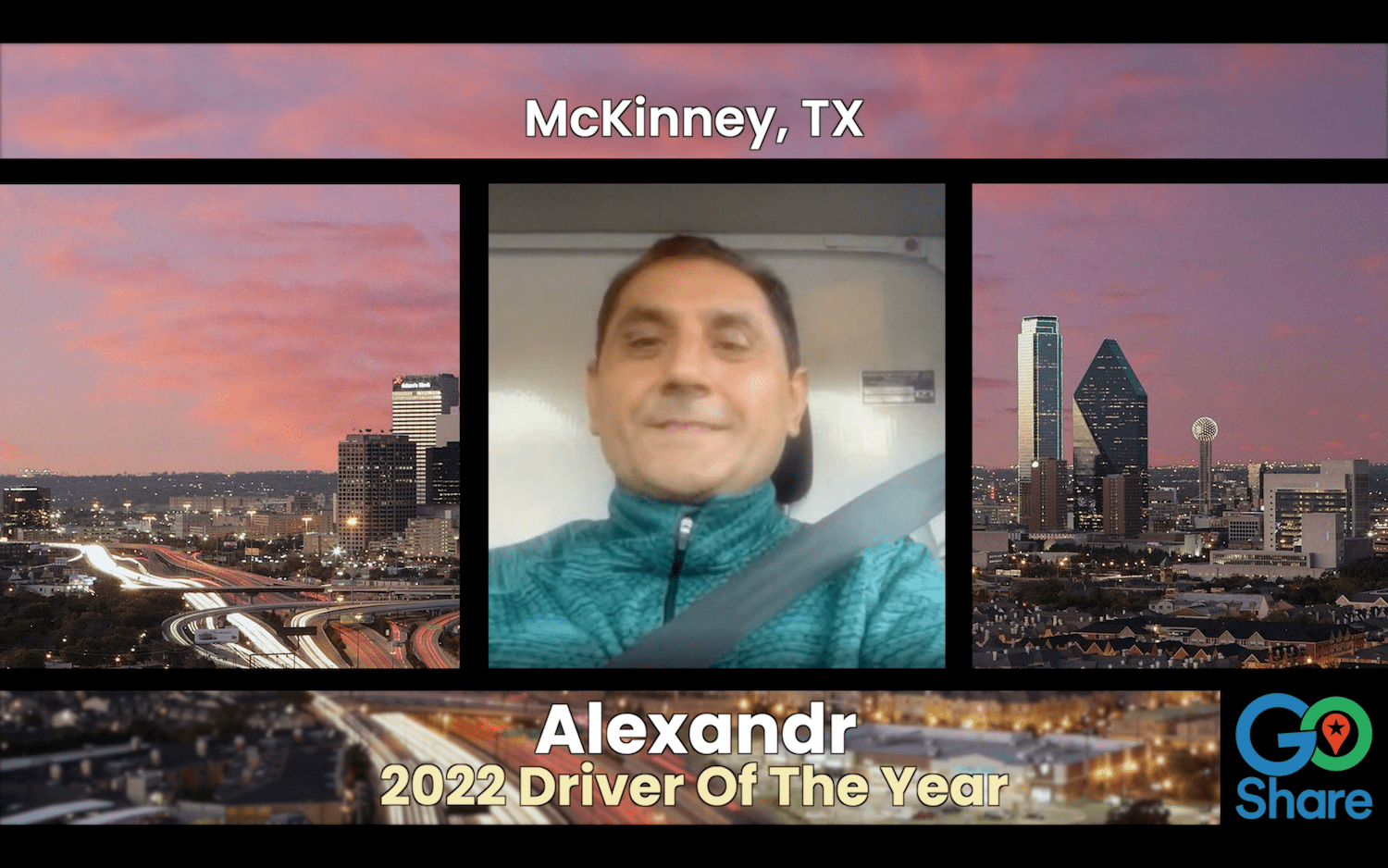 2022 GoShare Driver of the Year Shares His Pro Tip
2022 GoShare Driver of the Year Shares His Pro Tip
---
Alexandr, the 2022 GoShare Driver of the Year, shares his pro tip and explains how he used his promo code to earn more deliveries and make more money.
Why Join GoShare?
Flexible Hours
As an independent contractor you can work when you want. The GoShare platform gives you the flexibility needed to achieve a healthy work-life balance, it's the perfect side hustle. Accept deliveries on your schedule and never worry about letting us know when you take some time off.
Strong Earnings
GoShare deliveries pay some of the highest per hour earnings in the logistics industry. GoShare delivery professionals are able to turn their vehicle into a money maker, supplement their income, and keep 100% of their tips. Top delivery pros earn thousands of dollars per month.
Benefits
We are about building a community of delivery professionals who want to be their own boss. As a GoShare delivery professional you get access to benefits and perks such as healthcare, vehicle discounts, and cash advances. You can also win cash and other prizes in one of our many contests.
Still not convinced? Watch the video to hear Alexandr explain why he loves working with GoShare. Top delivery professionals like Alexandr are able to earn extra income on a flexible schedule with GoShare and we're confident that you can too, learn more and apply now.
Video Transcription:
Shaun:
Can you explain how the promo code works for drivers?
Alexandr:
Whenever you give the customer your promo code, let's say mine is ALEXAND1083, and the customer likes your work, the quality, your friendliness, and they want to use you again and saying, "How we can call you?" And all the time I'm saying, "Use the GoShare, use my promo code, call me to the GoShare and I'll be glad to complete the project again." And I got probably lots of promo code repeat calls from the customers whenever they want me to come. And it comes directly to me, and I believe it's five minutes, it shows up on my phone until it goes to someone else's. And it's really great because you already know you got a job over there planned for next day or the other day. Actually, I can tell with the Scholastic I had probably 27 times my promo code used during November and December months, just with them alone. And it's helpful. There's a job just particularly for you, and customer wants you to take care of them.
Shaun:
I'm happy you mentioned that because it is an important tool for drivers. If you do a great job, you give the customer your promo code and they will request you directly. It's a great way to get repeat business from customers after you do a great job. Yeah, now I know why you're doing so well, because you take advantage of all the features that we have built for drivers. So, good job.