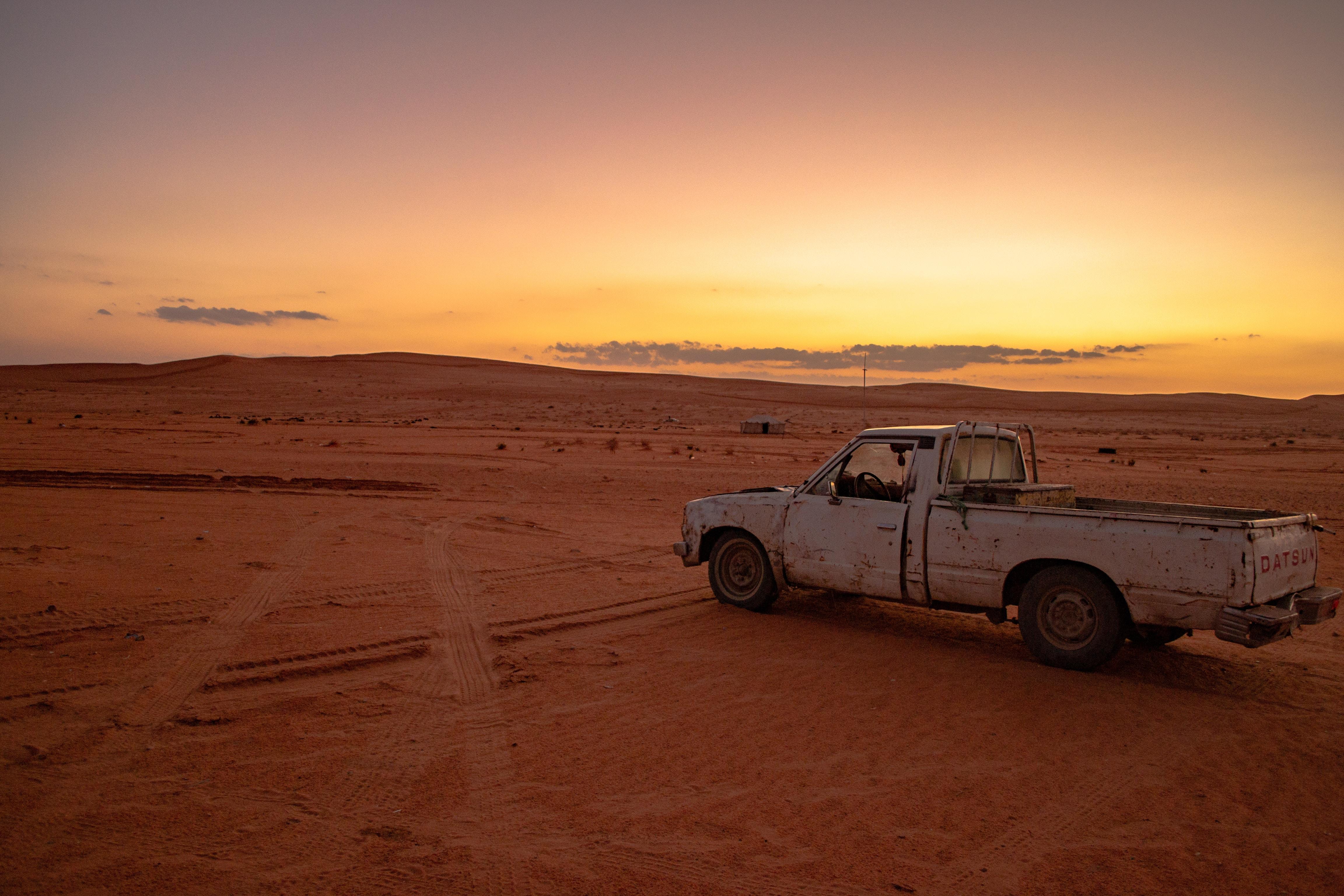 10 Things that will Ruin a Pickup Truck's Resale Value
10 Things that will Ruin a Pickup Truck's Resale Value
---
According to Kelley Blue Book, pickup trucks and SUVs retain the strongest resale values of any vehicle type. Many retain up to half their original value after five years of ownership. This strong resale value is attributed to the durable construction that makes these vehicles workhorses for 200,000 miles and more.
However, this strong resale value is not guaranteed. Poor maintenance and unpopular modifications can destroy a truck's resale value. If you are considering selling your truck and upgrading to a new model, avoid these 10 things that can ruin the resale value of your pickup.
Mistake #1: Buying a Discounted Brand
Before purchasing your pickup truck, be considerate of the overall brand value in the marketplace. The better reputation a brand has, the more likely your truck will retain its strong resale value. If you opt to buy a lesser known brand or a discounted model, expect to see a lower resale value down the road. See our list of best pickup trucks for resale value.
Mistake #2: Not Upgrading to All Wheel Drive
Pickup trucks are expected to be workhorses. Having all-wheel drive on a used pickup truck will add a few thousand dollars over similar models without this feature. This is especially the case in markets where seasonal winter weather makes all-wheel drive an important safety feature.
Mistake #3: Aftermarket Upgrades
While certain upgrades, like a roof rack, could increase your truck's value, most don't have much of an effect. Odds are that your upgraded stereo system or chromed wheels won't add any value to your vehicle in the listing. Buyers often worry about premature wear and tear caused by these upgrades and the additional cost of upkeep. Worse, if an upgrade alters the warranty and factor coverage, it could tank your resale value. Steer clear of any upgrades that alter the powertrain or safety equipment.
Mistake #4: Overdoing it on Tech
Used vehicle buyers are more frugal than most, and won't shell out extra cash for the "latest and greatest" tech in their pickup truck. And, since it's a used vehicle, most of that technology is several years out of date by the point it hits the market, which can make it more of a hindrance than a help. The two pickup trucks with the strongest resell value, the Toyota Tacoma and Toyota Tundra, are famously simple and light on the in-cabin technology upgrades.
Mistake #5: Scratched and Dented Exterior
Your mama may have told you to never judge a book by its cover, but used vehicle buyers will regard every scratch and dent with prejudice. Keep your car looking as great as it runs with frequent washing and waxing. Touch up any scratches and fix any dents before listing. Another quick tip? Peel off any bumper stickers before trying to sell your pickup.
Mistake #6: Smoking in Your Pickup
Buyers aren't just looking for a clean, well-kept vehicle. It should smell nice too. If you are a smoker, eat in your car, or transport pets, have the interior of the car detailed before listing. Also consider purchasing new, inexpensive floor mats to replace any worn or stained factory mats. For difficult smells, like cigarette smoke, even with detailing you may find the smell lingers for sensitive noses, and the value of your pickup depreciates.
Mistake #7: Losing Your Paperwork
Replaced the tires? Consistent oil changes? Keep that paperwork. The value of your vehicle increases if you can take the guesswork out of the truck's history. If you can prove your truck is in perfect running condition, you'll be able to command a higher price.
Mistake #8: Having High Mileage
The higher the mileage, the lower the truck's resale value, it's as simple as that. Even if the truck's cosmetically perfect, high mileage will lead to fewer interested buyers.
Mistake #9 Jacking Up Your Truck
Lifting the suspension on your pick up truck puts stress on the drivelines components and robs the vehicle of horsepower. And, while it might be fun for driving through the mud, it is not practical for everyday driving and puts the center of gravity dangerously high for offroading. This expensive upgrade will destroy the resale value of your truck.
Mistake #10: Bright Paint Jobs
It may be easy to find a bright yellow pickup in the parking lot, but it's harder to sell one in the resale market. Loud, unusual, and bright colors are less popular in the used vehicle market. Picking a more generic color, like silver, red, or black will ensure a few extra dollars of resale value.
—
Need a truck? GoShare can connect you with a network of local moving and delivery professionals with pickup trucks, cargo vans, and box trucks. All delivery professionals are licensed, background checked, and insured.
Got a truck? Sign up with GoShare to earn money driving with your vehicle.