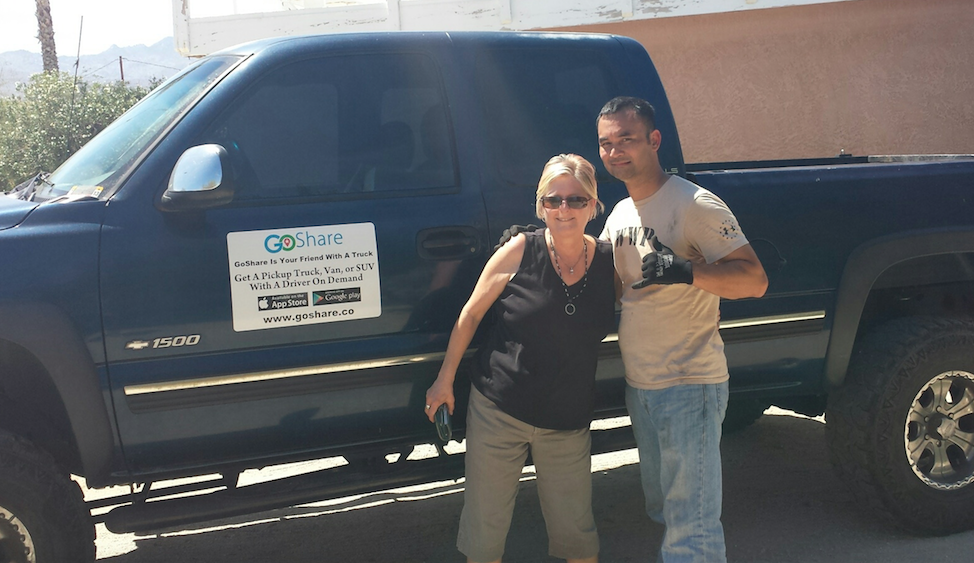 Your Friend With A Truck
---
Do you ever need a friend with a truck?
There are two types of people in this world. Those that drive a pickup truck and those that need to rent a pickup truck sometimes. You already know which one you are. If you're a truck driver, you likely get a call or text once a month from a friend who wants to use your truck. Sometimes, people you don't even like will call you and ask to use your truck.
If you are the second type that wishes they had a truck sometimes, you've probably gone through your phone book or list of Facebook friends to find that friend who has a truck. You tell your friend that it's just a "small job" and that will only take a "few minutes". But its always just a little bit bigger and takes a little bit longer than you are willing to admit. You may need to pick up a  couch you just bought on Craigslist or maybe you need to take a trip to Home Depot for supplies. Either way you are annoying.

If you do decide to let your friend take your truck without you driving it, make sure you first read truck loaning etiquette.  That way if something does go wrong, you will have some ground rules in place that could save your friendship even if the truck doesn't survive.
The good news is that there is a new solution for both the truck drivers and the annoying friends. GoShare is your friend with a truck. You can use the mobile app or website to find and request a driver near you who has a pickup truck, cargo van, or box truck. Your GoShare driver will help you move, haul, or deliver your large items on demand. Once your submit your request, your GoShare driver will meet you at your desired pickup location, help you load your items into their truck, and then take it to your desired drop off location. All payments are securely made through the app for your safety.
For you truck drivers out there, turn your truck into a money making asset.  For you annoying friends out there, make sure you sign up for GoShare before you bother your friend for their truck.
That's why GoShare is, your friend with a truck!