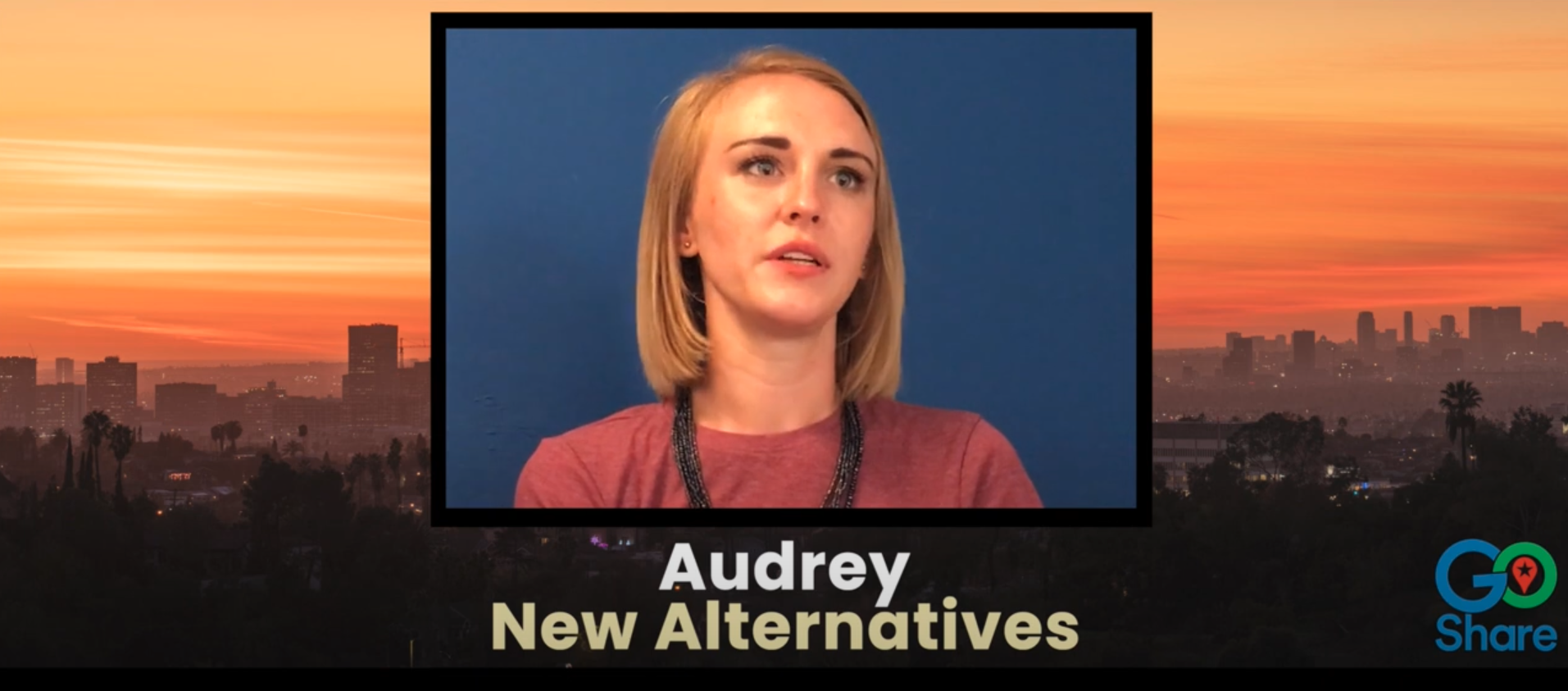 Why Customers Love GoShare for Last Mile Delivery
Why Customers Love GoShare for Last Mile Delivery
---
Last mile delivery has become a crucial aspect of logistics. GoShare, a game-changing delivery platform, has emerged as a leader in providing seamless last mile delivery solutions. This video sheds light on how GoShare has revolutionized the delivery landscape and gained immense popularity among customers.
The video begins by introducing several satisfied GoShare customers from several industries such as retail, food and beverage, auto parts and more. This sets the stage for the introduction of GoShare and it's impressive features that have won over countless customers.
The video showcases the benefits of using GoShare for last mile delivery. It explains how GoShare utilizes a network of local delivery professionals who are readily available to transport goods efficiently, quickly, and with utmost care. These delivery professionals are equipped with modern tools and technology, allowing customers to track their deliveries in real-time and communicate directly with their assigned driver. This transparency and direct communication ensure a hassle-free delivery experience.
An important aspect emphasized in the video is GoShare's commitment to customer satisfaction. It highlights the fact that GoShare ensures the safety and security of the goods being transported, providing insurance coverage and professional drivers who are experienced in handling heavy, fragile or valuable items. This dedication to customer service has garnered immense trust and loyalty from customers across various industries. Testimonials from satisfied customers are shared throughout the video. These testimonials highlight the positive experiences and immense value customers have received through utilizing GoShare's last mile delivery services.
Their praise for GoShare's promptness, professionalism, and attention to detail reinforces the reliability and credibility of the platform. The video also touches upon GoShare's versatile service offerings. It explains how GoShare caters to a wide range of businesses, from retail giants needing efficient delivery solutions to local businesses requiring assistance with small-scale delivery logistics. This versatility positions GoShare as a one-stop solution for businesses of all sizes, further solidifying its reputation as a customer-centric delivery platform.
In conclusion, the video "Why Customers Love GoShare for Last Mile Delivery" effectively highlights why GoShare has become the preferred choice for last mile logistics. It showcases the platform's cutting-edge features, commitment to customer satisfaction, and versatile service offerings. The testimonials from happy customers further reinforce the trust and reliability that GoShare has established within the industry. Whether it is a small local business or a large retail enterprise, GoShare has successfully transformed last mile delivery into a stress-free and efficient process.
Video Transcript:
Matt – Ace Hardware:
The app is simple to log on quick, convenient.
Audrey – New Alternatives:
The experience is really, really user friendly. The website and the app are both really easy to use.
Chris – Ace Hardware:
Once I submit the order, I don't have to think about it anymore
Josh – Managed Mobile:
The ease of to set up each delivery is great. It is very easy to just input my couple addresses, a couple few notes, and then go from there. That part is fantastic.
Matt – OneRail:
What I really like about GoShare and who I deal with on a day-to-day basis and every two week basis with your company is the engagement. I mean, you're actually engaged. They're working hard to make the partnership as best it can be.
Betsy – Goodr:
The entire GoShare team has been really great and ready to tackle any kind of project we bring to them.
Audrey – New Alternatives:
You can schedule the drivers in advance, or if you need them urgently, you can do that too.
Matt – Ace Hardware:
GoShare has so many drivers out there. The chances of getting a delivery right away, it's a lot quicker than calling a normal delivery service and working around their schedule.
Chris – Ace Hardware:
Best thing about using GoShare is that I'm able to just pull up on my phone and call a car right then and there.
Matt – OneRail:
We can always count on GoShare right at that minute. Sean's finding, or even Tucker, when Tucker has to fill in there, they're finding somebody to do it. It's amazing.
Josh – Managed Mobile:
Requesting drivers as needed is fantastic.
Betsy – Goodr:
It's fantastic to be able to work with Go Share and them help us find really solid, reliable drivers that we can use on a reoccurring basis versus getting a random driver every time. That's huge for us.
We can count on GoShare, especially in all the major markets that you're in.
Betsy – Goodr:
We've used it for projects really all over the country, and that's what's been really great for us.
Josh – Managed Mobile:
Every market that we're in GoShare is helping us out there. So that's Houston, Vegas, Sacramento, San Diego, and then locally here in Southern California.
Audrey – New Alternatives:
When it comes to the move, they always notify you right away, and it's just a very easy experience working with the drivers. It's always friendly and I would definitely encourage people to do it.
Chris – Ace Hardware:
I've not had a single customer call me with a single complaint and all the feedback's been positive.
Josh – Managed Mobile:
I have tried other delivery services and not had good luck with either the pool of drivers not being as big or the customer service not as good.
Betsy – Goodr:
I feel really solid about everybody that I've ever encountered at GoShare and honestly could not accomplish the projects without them, so they've been crucial to our success. We can use GoShare to make the last mile work and yeah, it's a collaborative effort for sure.
Josh – Managed Mobile:
It's been a great relationship for the past, whatever, six years, so as you guys continue to grow and improve, then we're going to grow and improve along with you.
Chris – Ace Hardware:
It's great. It's simple, it's easy to use and everybody's super friendly. If you have a problem, you just call 'em up and it gets done.
Matt – OneRail:
When we call on them, they're there and we can depend on them to get the job done when we need it done.