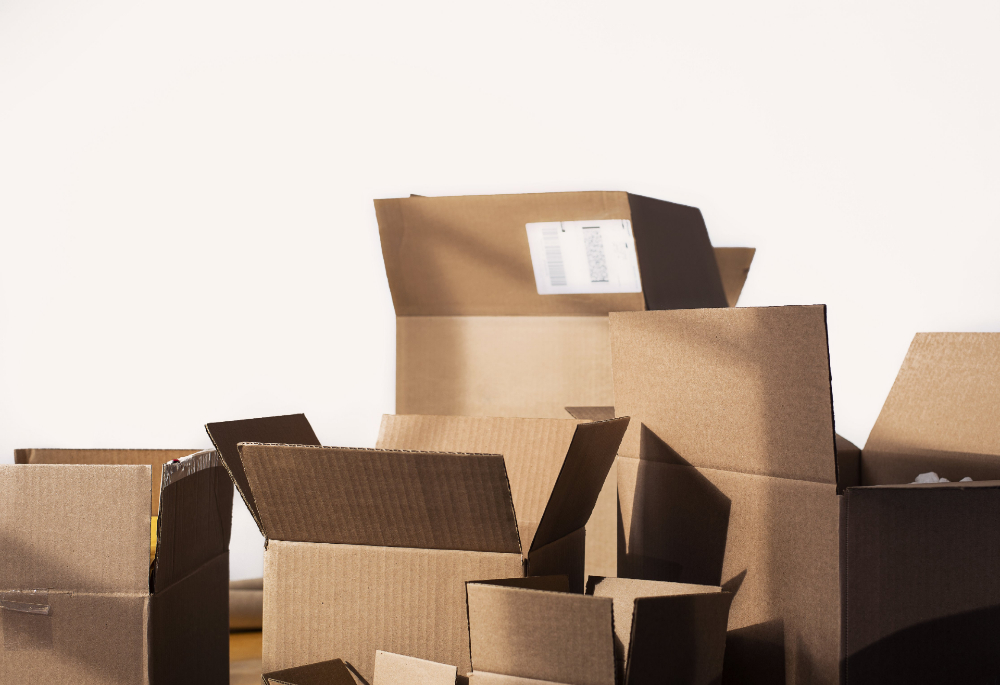 Where to Get Free Moving Boxes
Where to Get Free Moving Boxes
---
From hiring movers to renting a moving truck, the cost of moving can really add up. 
Since moving tends to burn an enormous hole in people's pockets, minimizing its costs should be a top priority. One simple way to reduce your moving expenses is to get moving boxes, for free! 
Depending on the size of your new home, it's possible to spend upwards of $100 for moving boxes. But, with a little bit of effort hunting, you can find free moving boxes and enjoy a little savings.
Take a look below at our list of places where you can get free moving boxes in preparation for your big move:
Save Your Shipments
If you know you have a move upcoming, start saving any shipping boxes that come your way. Ordering things frequently off the Internet is a viable way to build a good supply. If you shop at Costco, you will also be able to snag boxes, as they use empty display boxes instead of bags to organize your items at checkout. 
The earlier you start collecting, the more boxes you will have when move day comes. But, if they are taking up too much space, break them down and store them flat. They can be placed in a closet or under the bed until they are needed for packing. 
Aim to keep a variety of sizes. Large boxes are ideal for basic household items. Medium and small boxes may be better for heavy items, like books, which quickly make large boxes unliftable. Delicate items may also get better support in smaller box sizes.
Friends and Family
Ask your friends and neighbors to set aside their boxes. Have a sister that loves to shop on Amazon Prime? Ask her to put aside any large, sturdy boxes for your upcoming move. Maybe they'll even come over and help you pack them! 
Craigslist or Offerup
Search through a local virtual marketplace, like Craigslist or OfferUp. These sites and apps specialize in peer-to-peer selling, where individuals are able to list and sell their items directly to other individuals. Through Craigslist, Offerup and others you can often snag some moving boxes from people who don't need them anymore. 
Under the 'For Sale' section, there's generally a free category that shows numerous listings for free items. Many people, having just moved, will give away their used boxes if you agree to come pick them up. 
When you are done with your move, this is also a great way to get rid of your unwanted empty boxes. List them for free to help another person out, and get free trash hauling of your unwanted leftovers. 
Community Groups
Another handy way to get free moving boxes is through your local community. Online platforms such as Facebook and Nextdoor connect you with people in your surrounding area. 
It's likely that people have cardboard boxes and need someone to get rid of them. Ask around, and if no one has cardboard boxes lying around their house, you can at least seek advice on where to find free moving supplies and boxes near you.
For example, the buy nothing project is made up of a series of local groups on Facebook. Members of these groups freely donate their used and unwanted items to each other at no cost. It's a great place to ask for used boxes and bubble wrap, so long as you are willing to pick them up from other members. 
You may get lucky and find a treasure trove of boxes from someone else that just moved, or others may set aside shipping boxes to help you augment your supply.
Your Office or Work
If you work in an office, your team probably gets frequent boxed deliveries of paper and office supplies.  If you work for a retailer or restaurant, supplies will also come in boxes. Speak with your office admin or manager and ask if you can set aside these boxes to take home.  They are usually happy to help you out and give you any extra boxes that come through. 
Local Retailers 
Most local retailers receive new products in cardboard boxes. Whether it's your local office supply store or the neighborhood grocery store, they all get multiple shipments packed in cardboard boxes, a week. Depending on store policies, they may be willing to give you their extra boxes and packing material. Make sure to ask, instead of stealing them from the back of the store. 
Recycling Centers
Visiting your local recycling center can be a great way to find dropped-off moving boxes to reuse. While there's an abundant supply of moving boxes to be found at recycling centers, you should always check to see if they're in good condition to use again. Call ahead to ensure the recycling center in your area allows for community members to take free boxes. 
Additional Resources
If you found this article to be helpful, check out other posts for moving help and tips.