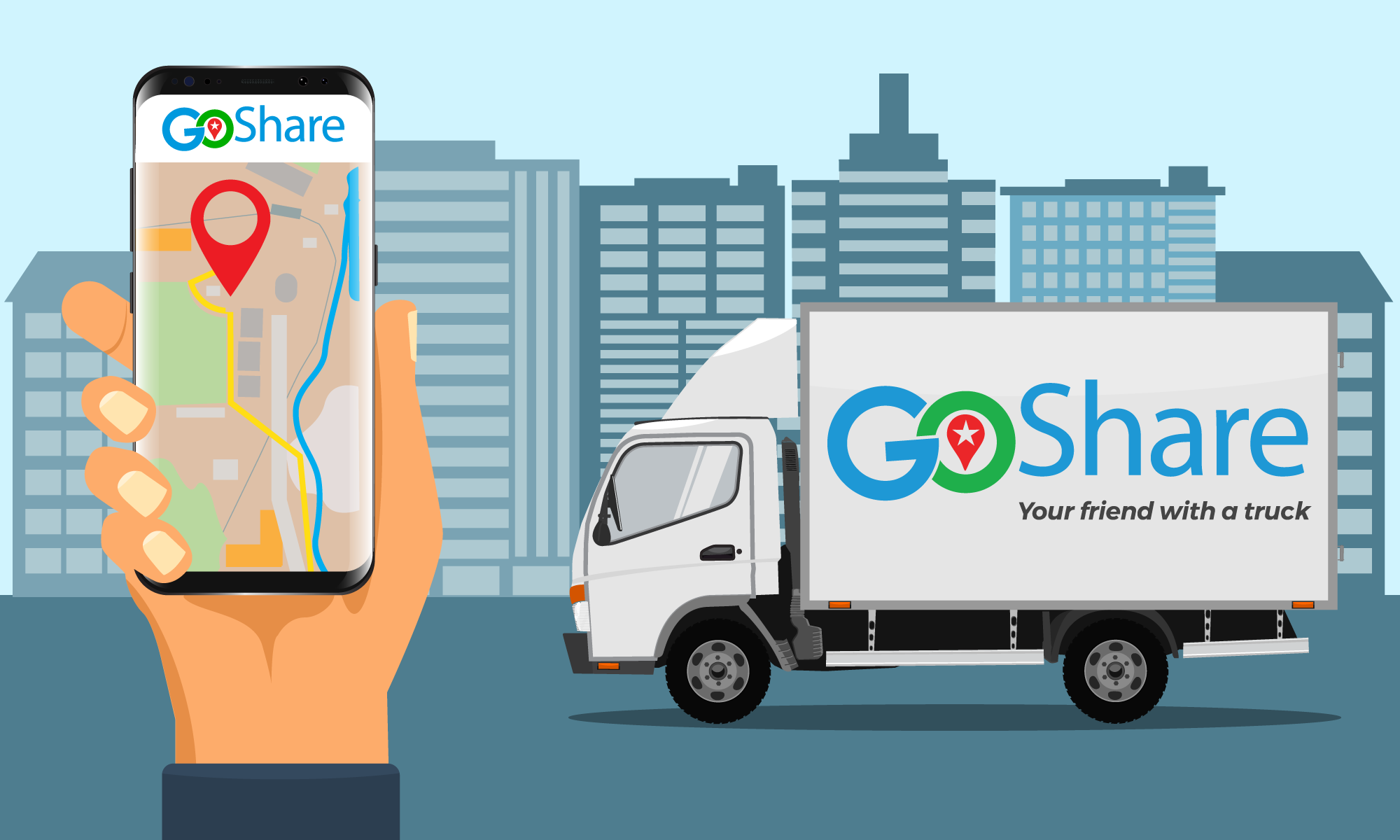 Where Can I Find Freight For my Box Truck?
Where Can I Find Freight For my Box Truck?
---
Being an independent box truck owner and operator can be a great way to earn income, both full time and on the side. Drivers that use box trucks to move and haul cargo can make several thousand dollars a month. However, many drivers find it to be challenging to find loads for their box trucks, especially if they are just starting out.
Truck drivers may reach out to local businesses and advertise their services on Craigslist. But, it can be difficult to keep a consistent and steady amount of work. And, without freight to haul, income and earnings are inconsistent. This can be stressful and create financial strain for the driver and their family.
GoShare Can Help
GoShare's proprietary technology connects box truck owners with businesses and people who require local moving and delivery assistance.
Customers simply place their order, and moving and delivery professionals will receive a push notification with details about the job including what the freight is, where it is, and how much the total estimated pay will be upon completion. Customers and businesses may place orders in advance, or request last-minute help for same-day assistance.
Because GoShare has cultivated relationships with many local and national retailer chains, there are plenty of projects for box truck owners looking for new loads. With no predefined routes, box truck drivers are free to accept projects that work for their schedules.
5 Benefits of Working with GoShare
Project Referrals

– Get referred new opportunities to haul freight with your box truck.

Easy Billing

– GoShare handles the customer billing and pays box truck owners through direct deposit. You'll even get the tax filing information you need at the end of the year.

Insurance Protection

– While working on GoShare projects, you are covered by $4 million in liability and cargo insurance. Many businesses won't work with drivers unless they are backed by this type of protection.

Control Your Schedule

– Work when you want. There are no set routes or required hours. Your schedule is flexible. Only take loads when you are available.

Earn Rewards – Top drivers in each region are eligible to earn monthly rewards and bonuses.
Ready to learn more? Visit GoShare.co/Drivers to learn more and apply to join the GoShare network.