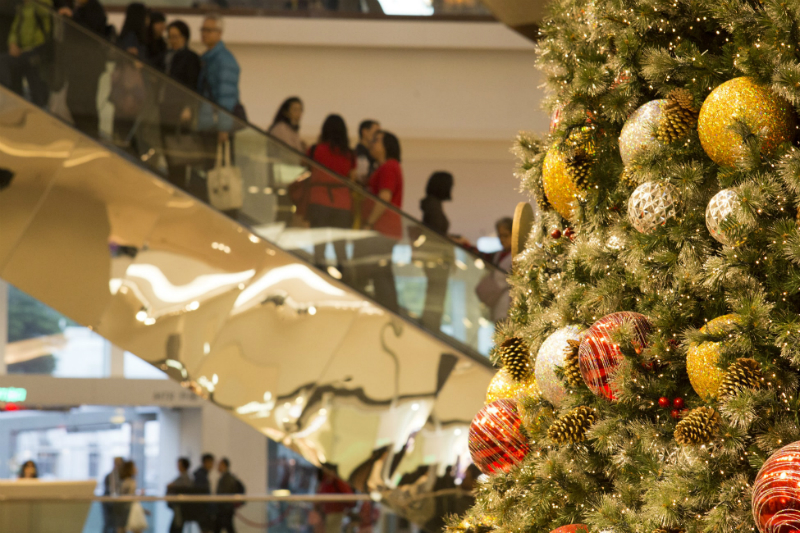 What is the Role of Customer Service During the Holiday Shopping Season?
What is the Role of Customer Service During the Holiday Shopping Season?
---
Customer service is essential to the survival of any modern business. And, at no time of year is customer service more important than the fourth quarter.
For customers, the holiday season can be a time of rejoicing and family, as well as stress and anxiety. They balance warm feelings brought on by colored lights, fond memories, and close friends with the challenges of gift shopping, expenses, and the pressure of creating a perfect holiday.
For companies, this means providing top-notch service that invites in the joy of the season, while balancing customers that may have higher expectations than normal. GoShare asked business owners and experts how their customer service teams will play a role during the holiday season. Here is a round-up of their feedback to help other small business owners prepare to excel at customer service this holiday season and year-round:
Enhancing the customer experience really is vital to achieving excellent Q4 sales, as regardless of whether you're selling seasonal goods, gifts, or utilitarian products, consumers get into the spirit of the season and are looking for a full, 3D feelgood experience when they shop.
This means that customer service needs to support this by providing a positive, feel-good energy that contributes to the general mood and theme of the holiday season, and vitally, that doesn't ring an incongruous note that makes your shoppers close their purses and move on.
If everything in your store and the general mood is warm, seasonal and inviting, just one customer service rep or member of the sales staff who is frowning, appears stressed, is dismissive of a query, or otherwise isn't at their best can make the whole thing ring false, and compromise sales.
Ergo, the role of customer service in Q4 isn't just to assist customers, handle complaints, and take care of the logistics of inquiries, refunds and so on; but it is also to support your branding and mood in order to provide a cohesive, seasonally-appropriate customer experience that creates the right environment to generate and increase sales.
Take care of your team during the Holiday rush: Great customer service starts by treating your employees well. This supportive energy will flow over into how your employees interact with Holiday customers. You want to be inviting towards customers during the holiday chaos. Customers will be more loyal to a brand if their purchase experience is pleasant and smooth sailing. 
Streamline all information across all departments: Check in with other departments to see if anyone requires support. It is important to ensure all content and information that is being sent out to customers is correct. Taking the time to make sure all information is correct will help avoid any customers feeling confused when making a purchase. 
Customer service training: Right before the Holiday rush, it is great to organize staff meetings and remind employees how important customer service is and how to properly treat customers during the Holidays. It is beneficial to set customer service expectations and create an incentive for positive reviews that they might receive from customers
The holiday season is both an exciting and tense time for many families. With stress levels running high, it is important to ensure your customer service team is even more attuned to these sensitivities. We make sure that all of our team from customer support through to delivery drivers are trained to deal with an influx of tight timelines and pressures during the holiday season to alleviate any tricky customer requests. It's also worth ensuring that all customer-facing staff are fully prepped on holiday deals and sale period dates
Customer service ALWAYS plays a big part in the Clean Origin buying cycle. If you read through any of our reviews, you'll see our diamond experts called out by name for their help in finding the perfect engagement ring. Our customer service team also works closely with our marketing team to create streamlined processes, generate relevant content, and help answer social media comments and messages.
As we go into Q4, there are two things we'll want the customer service team to focus on. 1) Continuing an open line of communication with all other teams. Weekly team meetings to make sure everyone is on the same page will be crucial. 2) Practicing empathy. There are going to be individuals who buy a late gift and expect it faster than it can ship. There are going to be people who are nervous about the fact that they are about to propose. Bringing a human element into the conversation, letting our customers know that we're always there for them, and always remembering empathy will be crucial for Q4.
For Q4 and specifically the holiday shopping season, we are planning to do a major sale on our product. For this to happen, we are making sure our FAQ section is up to date so that potential customers will have all the answers they need in a single location. Moreover, we are planning to hire an additional customer support person for a period of two weeks to help us manage the increased volume of questions coming our way. I don't think it would be possible to do anything without this kind of help.
My family-owned business, Discovering The World, has been selling Frisbee's® to flying disc enthusiasts since 1976. The most important action for us in preparation for the holiday season happens months prior to the busy season. It's selecting the inventory necessary to help our customers feel they are getting the absolute best selection of disc golf, Frisbee® dog, and Ultimate Frisbee® discs available. Then once the holiday shopping begins, our team focuses on meeting the exact needs of each customer. And we're able to do that because we have such a robust inventory of products. The combination of a diverse, expansive inventory and stellar customer service ensures we have happy customers every holiday season! 
Learn More
GoShare helps businesses meet the high-demands of their customer's by providing on-demand delivery services. Our virtual fleet provides last-mile delivery, reverse logistics support, and more. Leverage our network of thousands of local delivery pros as quickly as 30 minutes. Help create a great experience for your customers, including store-to-home white glove delivery. Learn more by clicking here.
Looking for more information about how small businesses and brick and mortar businesses can stay competitive, even in the face of retail giants? Check out these additional posts from GoShare.