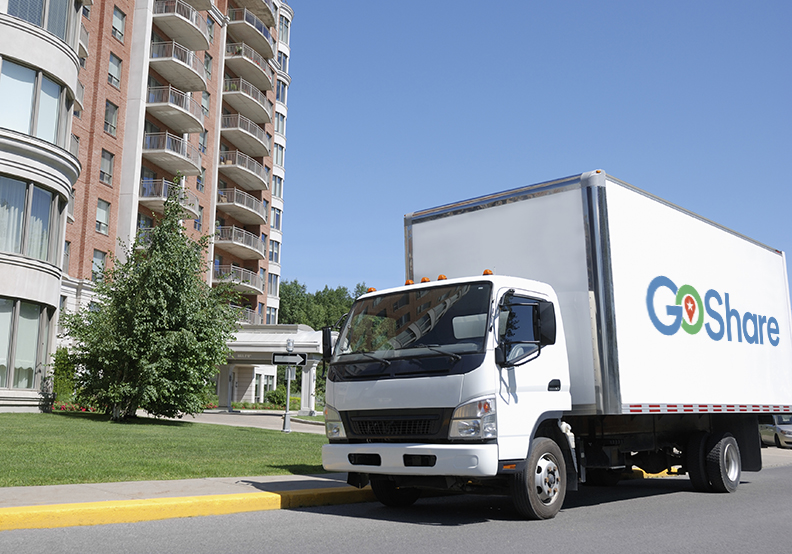 What is Reverse Logistics?
What is Reverse Logistics?
---
The term "reverse logistics" was first used in the early 1990s, and refined throughout the decade. Nearly thirty years later, the term has become firmly cemented in the lexicon of supply chain management professionals and the practice of reverse logistics continues to increase in importance to businesses, retailers, and manufacturers. But, if logistics is the management of the flow of things from a point of origin to the end-user or point of consumption, what is reverse logistics? 
What is Reverse Logistics?
In the broadest sense of the term, reverse logistics refers to the moving of goods from their typical final destination back into the supply chain. Whereas logistics deals with the process of getting goods to the customer, a reverse logistics system focuses on getting the items back.
Most retailers offer some form of return policy that allows consumers to exchange or be refunded for defective goods, or return unused items within a short window of time after purchase. While the act of returning an item is part of the reverse logistics process, it should not be confused as being synonymous with reverse logistics. 
For example, if a customer finds that they have a defective product, they would return it to the store and request a refund or exchange. The process of returning this item, the interaction between the store and consumer in exchanging the defective item, and the retailer's process of disposing of or refurbishing the return are all apart of the reverse logistics process.
Why is Reverse Logistics Important? 
Offering a generous return policy can help attract customers to your business, and create loyalty among shoppers. However, the costs of this high level of customer service are draining for businesses. 
Popular outdoor clothing and gear retailer L.L.Bean recently changed their 100-year old, lifetime returns policy to a 1-year policy with proof of purchase. While this policy is still generous, it was met with outrage by longtime customers that had come to expect this perk when shopping at the retailer. The change led to no less than four lawsuits by customers angry with the decision. The rollback of the benefit was made when a small percentage of customers began to use the policy not to bring back defective items, but to replace worn-out items that had been used for years. Some even tried to exchange items purchased at yard sales for newer styles. This small group of policy abusers drove costs of returned merchandise so high that the company was unable to sustain it any longer.
Like L.L. Bean, many retailers are actively working to find a balance between offering consumer-friendly returned product policies and managing the costs associated with those policies. By smartly managing the reverse logistics process, retailers can reduce the costs associated with customer returns.
Optimizing Your Reverse Logistics 
If you are looking to reduce the impact of returns on your bottom line, implementing a streamlined, efficient reverse logistics program should be a top priority. Areas to optimize include:
How returns are transported:

Online retailers will need to decide whether they control the shipping or rely on the customer to ship items back with a carrier of their choice. If they have local stores, a return to store option could be available. Brick and mortar retailers may decide to rely on customers to return the physical item to the store.

How returns are processed:

Someone will need to receive and process the return. It should be inspected for damage and use to access whether it qualifies for your return policy and if it can be refurbished and resold. 

Reintegration into the supply chain:

Goods that can be repurposed should be repackaged, refurbished, placed back into inventory systems, and resold.

Track everything:

Keep data on all the steps of your process to identify trends and look for opportunities to improve. You may find a particular product accounts for an unusually high number of returns and decide to stop carrying this item. You may find a certain group of customers is contributing to a higher than normal rate of return, and dive into why that is and how it can be prevented.

Find a partner:

There are many companies that specialize in pieces of the reverse logistics process. From shipping companies that can pick up packages to warehouses that can sort and process returned items. If you need help, look to experts that can assist with reducing your costs and simplifying the process. 
How Large Items Complicate Reverse Logistics 
If a customer is unhappy with a shirt, it's pretty easy to return the item to a store. But, if the customer is unhappy with their three-piece sectional, that's an entirely different matter. In the case of defective or damaged furniture, appliances, and other large and bulky items, reverse logistics becomes increasingly complicated.
Customers often don't have vehicles large enough to make the return. And, if they do, they may not be motivated to carefully stow and cushion the item so that it's in good condition when it arrives back at the store. While an item may have started out with a small scratch or ding, it could arrive in even worse condition once returned, further decreasing its resale value.
GoShare can help! Our delivery professionals own large vehicles including pickup trucks, cargo vans, and box trucks. They are available to remove bulky items from the customers home and transport them carefully back to the store. Our delivery professionals can be requested to arrive at the pickup location within the hour, ideal for assisting when the returning customer needs immediate remedial assistance. Or, you can schedule their services in advance for a time that works for all parties. 
Learn more about GoShare's virtual fleet can help with your reverse logistics strategy by clicking here.
Suggested Reads