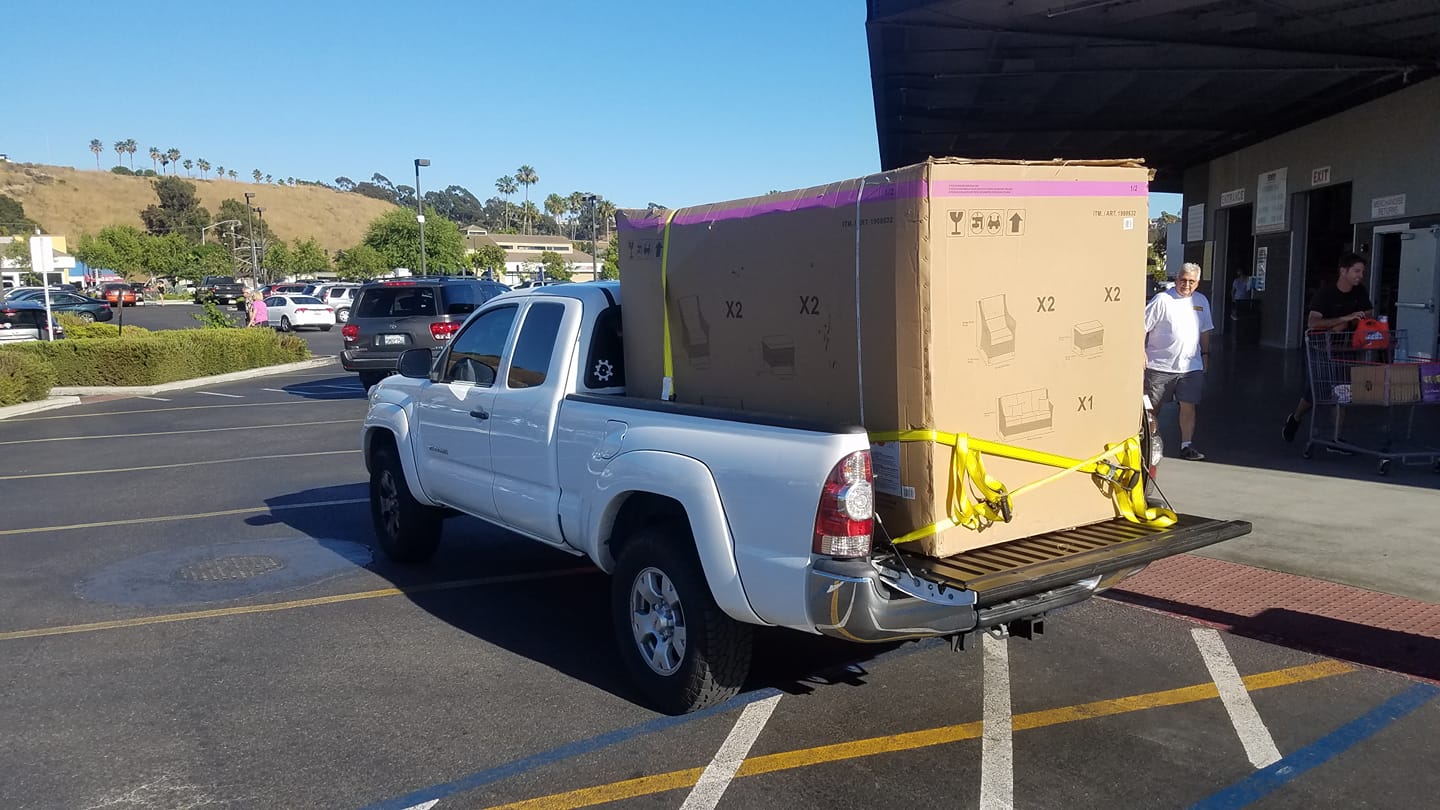 What is a Cash and Carry Policy?
What is a Cash and Carry Policy?
---
A retailer with a cash and carry policy requires that you pay for the item in full and take it when you leave the store. 
This term was first used by wholesale warehouses that allowed business customers to settle accounts on the spot and carry the goods away with them. But, the term has been extended to retail purchasing by individual consumers as well. 
For small purchases, like groceries, a cash and carry policy is not difficult for the consumer. You load up your cart, check out, and put it in the trunk of your car. However, with larger items, like furniture, a cash and carry policy can be more difficult.
If you don't own a large vehicle, like a pickup truck, you may be unable to get your purchase home. Some customers avoid shopping for furniture and other large items at retailers with cash and carry policies. 
What Retailers Have Cash and Carry Policies?
Many retailers operate under a cash and carry model, though not all have published policies on the topic. Any retailer that requires you to pay in full and doesn't hold items could be considered having a cash and carry model. This could include grocery stores, convenient stores, and department stores.
However, the term cash and carry is most commonly associated with warehouse clubs such as Costco and BJs. These retailers often sell large items, whether it's bulk goods or furniture and even outdoor structures (such as sheds or gazebos). These types of purchases may be difficult to transport in a passenger vehicle. But, the customer is required to take them upon purchase.
Delivery Options for Cash and Carry Retailers
If you are interested in making a purchase from a retailer operating under a cash and carry model, but don't have a large vehicle, you still have options for delivery. While the retailer may not provide delivery services, you can hire your own delivery professional to meet you at the store. 
GoShare is one such solution. GoShare is a recommended delivery partner for Costco, HomeGoods, and other cash and carry retailers. However, GoShare's delivery professionals can pick up your cash and carry purchases anywhere in our coverage zones (see a map of all the locations GoShare serves by clicking here). 
Finding a local delivery professional is easy, and takes about a minute. Download the GoShare app or use the website to get a free estimate. Enter in your location, the drop off location, and information about the item to be moved. You can request a delivery professional to arrive within thirty minutes, just enough time to finish up your shopping! All delivery professionals pass strict background checks and vehicle inspections. Plus, they are backed by GoShare's comprehensive insurance policy. 
Learn More
Check out these other useful articles to learn more about how technology is creating new delivery options for retailers and customers.