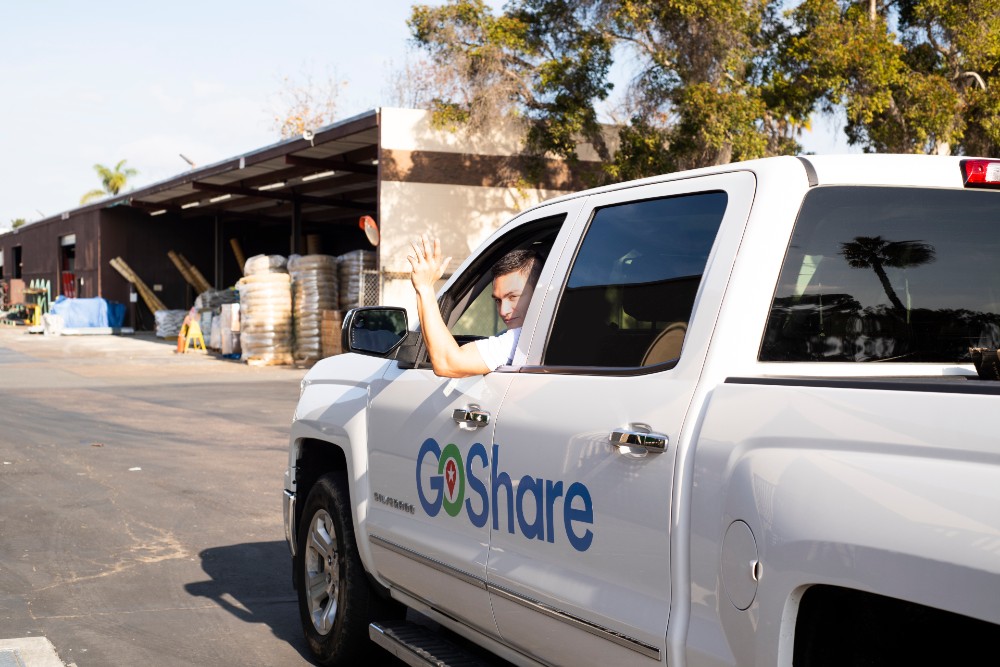 Using On-Demand Transportation for the Construction Industry
Using On-Demand Transportation for the Construction Industry
---
The construction industry is a behemoth, with industrial, commercial, and residential sectors generating over $1.23 billion for the U.S. economy. 
Working in a construction-related field means being heavily reliant on transportation to move and haul a wide assortment of items, ranging from bulky furniture to road work equipment. As demand for construction materials continuously increases, businesses must find creative ways to enhance their supply chain and swiftly transport these goods at low costs. Trucks are seen as the backbone of the construction industry, and luckily there are newly digitized means of transportation that have emerged.
How the Trucking Industry Affects Construction 
Trucking plays an essential role in supporting the transportation process, whether it involves delivering construction parts to a warehouse or distributing heavy-duty machinery to business partners. The construction industry relies on trucking to transport construction equipment and bulk materials, including lumber, concrete, and roofing.
Although the impact of the trucking industry on construction is resounding, it's not without flaws. When relying on a traditional logistics business or freight carrier, construction companies are tied to stringent delivery schedules and deadlines. An inflexible transportation system can lead to delays on important planning decisions or building projects, which can result in damaged relationships with customers, terminated construction contracts, and a hurt bottom-line.
A Solution for Achieving On-Demand Transportation 
Just as the construction industry is experiencing a boon in new technologies, so is the trucking and transportation market. New technology platforms are creating, on demand, virtual fleets that offer flexible delivery options that work around last-minute and unexpected needs.
One such platform is GoShare, a virtual delivery fleet of trucks and vans through your smartphone. GoShare is an app that connects thousands of drivers who own trucks and vans to people and businesses in need of moving or delivery help on demand. GoShare allows you the flexibility to select a vehicle type, ranging from courier vehicles and pickup trucks to cargo vans and box trucks, that matches your delivery needs.
Perhaps your construction company has an upcoming deadline on a crucial project. Or, you own a supply store and need quick, local deliveries for your customers. Regardless, your goal should be to accelerate the flow of transporting construction materials as efficiently as possible.
With the power and convenience of a virtual fleet in your hands, businesses are able to leverage their first-, middle-, and last-mile delivery channels. Transporting essential construction materials is fast and simple through GoShare. Businesses can input their project details, request a delivery, and expect their bulk of cargo to be picked up in less than an hour. Or, businesses can schedule deliveries in advance for future dates and times.
Whether it's satisfying customers through swift deliveries of home-improvement supplies or greatly shortening the length of building new infrastructure, the construction industry can continue to see widespread growth and achieve otherwise unattainable goals by utilizing a sustainable on-demand delivery platform like GoShare.
Additional Resources:
If you found this article helpful, check out these additional posts for more information about the logistics and last mile delivery industries.