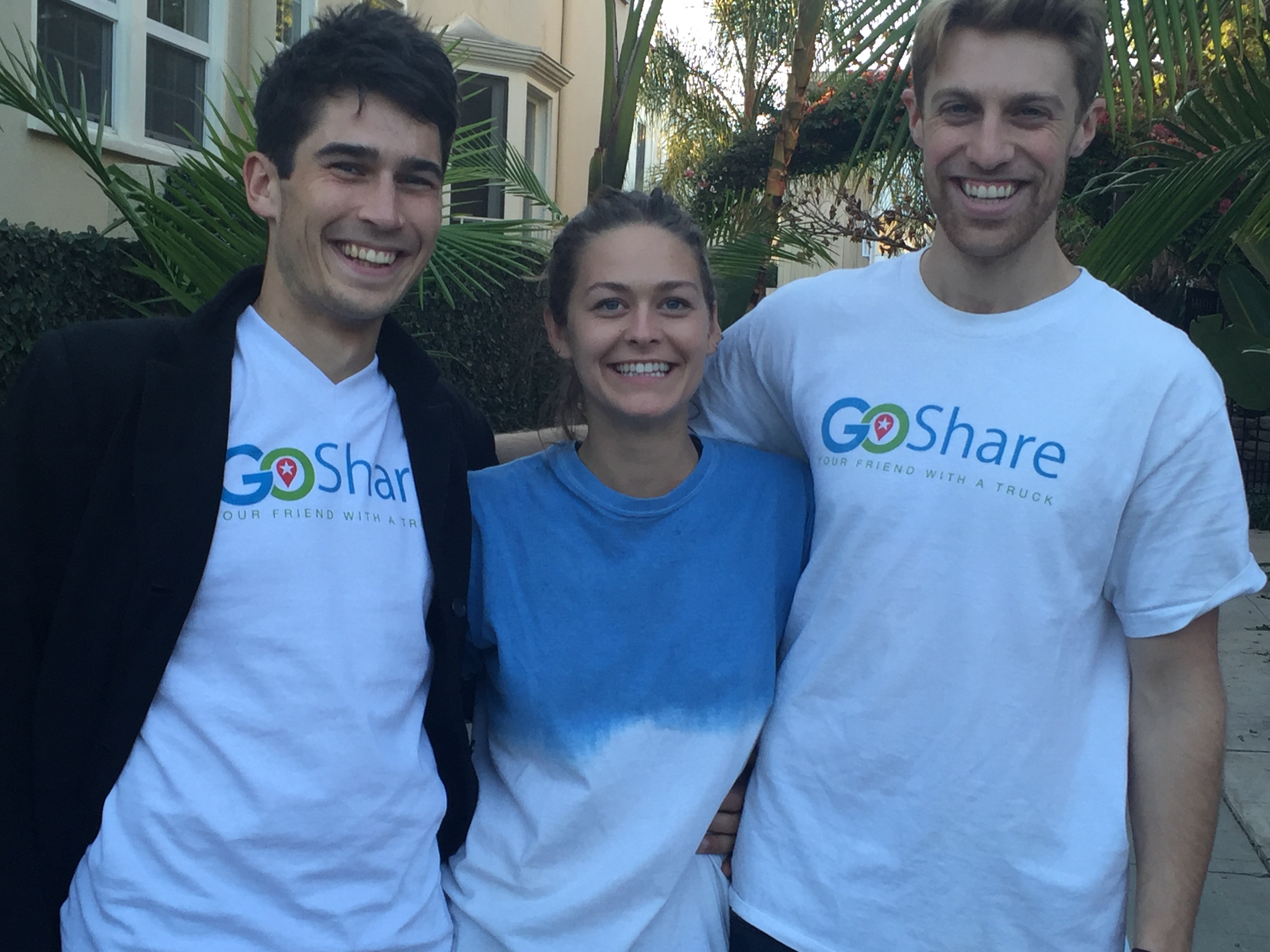 Uber For Trucks, Uber For Moving, That's an Uber Good Idea!
Uber For Trucks, Uber For Moving, That's an Uber Good Idea!
---
It's amazing what Uber has been able to accomplish in a few short years. They have built an amazing product and a strong brand name for themselves (even though they have had a tough time in the media lately). Building a brand is a difficult thing to do, and most companies never become a household name in such a short period of time as Uber has. GoShare was certainly inspired by my appreciation for how Uber has made my life easier by giving me the ability to summon a driver with a car with a few taps on my iPhone. So, it's not a total surprise to hear people's reactions when I tell them what I am working on. The conversation usually goes something like this:

Friend: So what the hell is GoShare?
Me: GoShare is a mobile application that connects people who have a pickup truck, van, or SUV with people who need help moving, hauling, or delivering large items.
Friend: So its like Uber for pickup trucks?
Me: Yes, but we don't move people we only move objects.
Friend: So its like Uber for moving? That's a great idea. I wish I thought of that.
Me: Thank you!
It seems like there is an "Uber" for everything these days. Airbnb is the Uber for vacation rentals, Handy is the Uber for home cleaning, Instacart is the Uber for food delivery, Rover is the Uber for pet sitting. Considering how many times I have needed to borrow a truck from a friend or rent a truck, I thought it could be a great idea for GoShare to be like the Lyft for pickup trucks or like the Uber for Moving.
Need help moving, hauling, or delivering? Get a Free Estimate Here!
In today's world, sharing economy businesses like GoShare, Uber, and Airbnb has become the norm and I believe that it's a good thing for everyone involved. The providers (drivers, hosts, etc.) can earn extra money on their own time doing something they enjoy. The partakers (customers) love the easy to use mobile technology, reasonable prices, and unique experiences with people in their community. When you add in the environmental benefits that come with collaborative consumption it is a recipe for success.
UBER® is a registered trademark of Uber Technologies, Inc.  Use of third-party trademarks or registered trademarks does not imply any affiliation with or endorsement by such third-party.