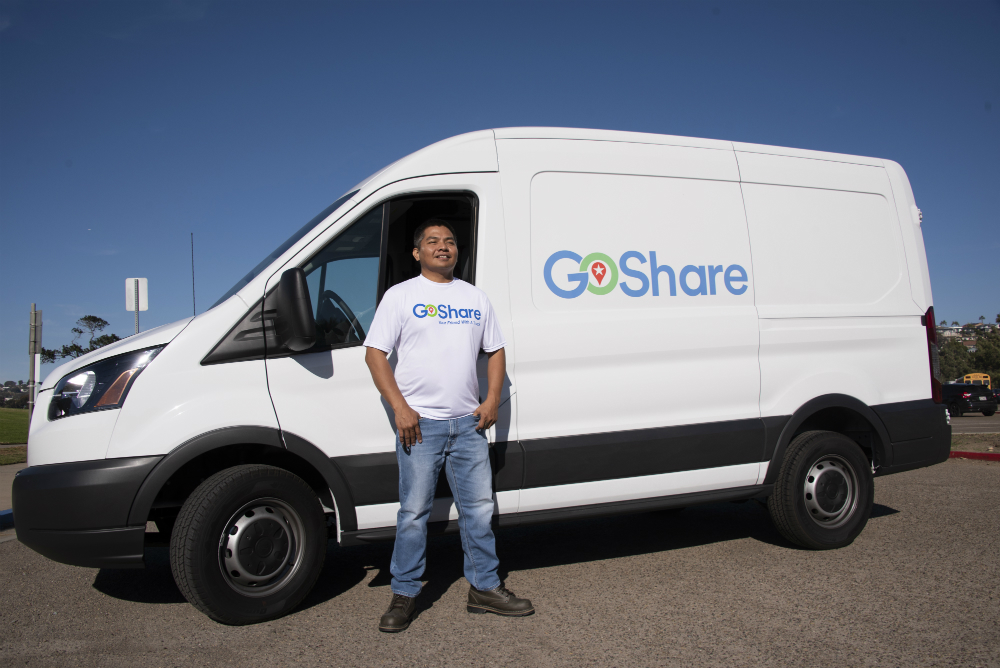 Turnkey Home Delivery Solution
Turnkey Home Delivery Solution
---
Whether the item is too big for the customer's vehicle, or they are placing orders remotely, you need a way to help them get their purchase home.
Creating an internal delivery fleet is expensive and difficult to manage. You could outsource to a third-party, but most traditional delivery solutions offer poor customer service. Your customers can expect long waits and inconvenient delivery windows in the middle of their workweek. 
But, not offering the service isn't an option either. Your business will be eroded by online competitors with fast shipping from their warehouses.
GoShare is Your On-Demand Home Delivery Solution
GoShare is a different kind of delivery solution, focused on incredible customer experiences. We are an on-demand last mile delivery solution. Using our virtual network, you and your customers can request assistance from local truck and van owners in real time. You choose the pickup time. Delivery professionals can arrive within the hour.
Requesting a professional is easy and only takes about a minute. Simply enter the pickup and drop off location, requested times, and a few details about the item. 
All of the delivery professionals on the GoShare platform have passed background checks, vehicle inspections, and maintain a high user rating. And, every project is backed by a comprehensive cargo insurance policy.
Buy Online, Ship From Store
In addition to allowing customers to arrange the pickup of in-store purchases, GoShare's home delivery service allows you to fulfill online and phone orders from your store. 
When customers place a remote order, simply request a GoShare professional to pick it up and deliver it to them. You can offer same-day delivery, or schedule a few days ahead.  It's that easy.
A Turnkey Solution
GoShare is an ideal, turnkey solution. You can start offering home delivery services to your customers in minutes. That's right, add this new service today. Our virtual network is open to everyone. Simply download the app and get started.
For more additional support, questions about in-store signage, or general information reach out to our business development team.
Additional Resources:
If you found this article helpful, check out these additional posts for more information about the logistics and last-mile delivery industries.