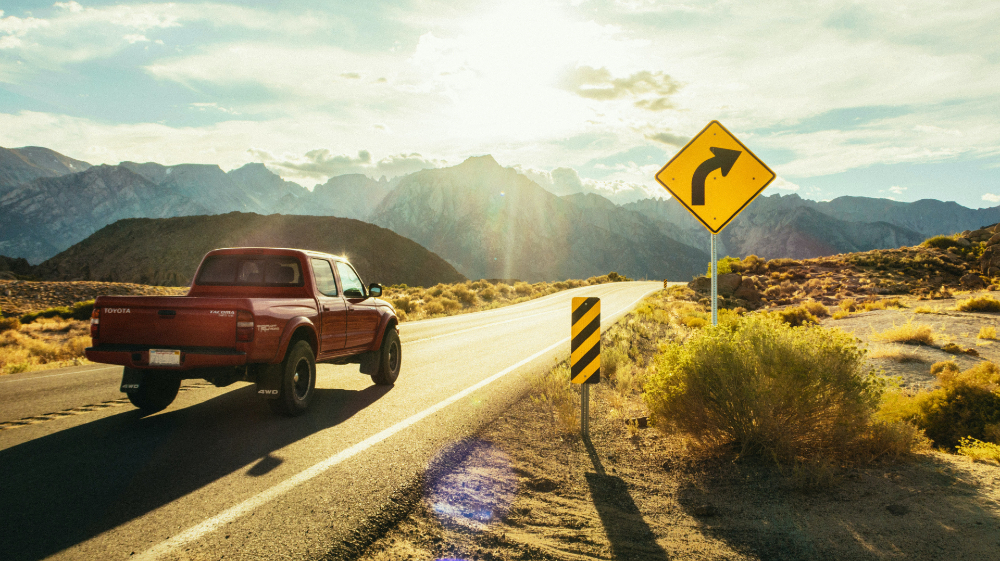 Top Tips on How to Prepare for Pickup Truck Bed Camping
Top Tips on How to Prepare for Pickup Truck Bed Camping
---
Pickup truck bed camping is one of the easiest and most flexible ways to camp comfortably. It forgoes the stationary, cramped style of traditional camping and allows for more flexibility, security, and convenience to explore with your pickup truck. 
Take a look below at our complete guide on how to live comfortably in the back of your rig through truck bed camping.
The Pros and Cons of Truck Bed Tents
Truck bed tents are popular options because of their ease, portability, and affordability. Truck bed tents are tents that are set up in the back of your pickup truck. They are easy to use and keep your tent off the cold, potentially wet ground. With a truck bed tent, you can camp out almost anywhere you can park your truck.
You should not drive with your truck tent in the back, so plan time to break down the tent in the morning. If you are looking for a more permanent set up for frequent outings and travel, consider investing in a truck bed canopy.
Here are our recommendations on the best truck bed tents on the market right now. Click on the images to be taken to the product.
Guide Gear Full Size Truck Tent

This tent features sewn-in polyethylene flooring. Enjoy 5.25′ of headroom, mesh windows for ventilation, and 2 storage pockets. Shock-corded fiberglass poles and tension straps anchor to the vehicle. It comes with a full rainfly to keep you dry in wet weather.
Rightline Gear Truck Tent

Cut down on time with a unique floorless design. Water-resistant fabric and tape sealed seams to keep you dry during wet weather. Sky view vent allows for light, views, and ventilation. Comfortably sleeps up to two adults.
Napier Backroadz Truck Tent

The Napier Backroadz Truck Tent features a full floor as well as a protective rainfly. The large interior has 5.6′ of headroom. Color-coded pole and sleeve assembly make for easy set-up.
Truck Bed Camper Shells
Truck bed camper shells are ideal for frequent campers, those looking for extra weather protection, or those that want to be able to secure their possession with a lock and key while out hiking, fishing, and exploring. 
Camper shells are semi-permanent and require added effort to install and uninstall. They are also more expensive than pop-up tents. But, for many, the extra security and comfort are more than worth it.
A basic camper shell will provide coverage for the back of your vehicle, allowing you to spread out in a sleeping bag. Some models will feature windows, so you can lookout. Premium models feature pop-up ceilings that expand, giving you spacious headroom, and extendable canopies for a shaded picnic area next to your truck. 
For convenience, you can certainly purchase a truck camper brand new from the manufacturer. But, if you're looking to save money, consider looking at online marketplaces such as Craigslist or OfferUp. As always, make sure to do your due diligence and inspect for rust and leaks before making any final purchase decisions.
Have a look at our top recommendations for the best truck bed camper shells:
Bestop 76308-35 Diamond Supertop

This fabric camper shell works like a convertible top, but for your truck bed. Bestop features a belt retail attachment system for fast, easy installation. Includes 3rd brake light kit.
Bestop 76303-35 Diamond Supertop 

Another Bestop top features zip outside panels. Great for 5th wheel and bed-mounted hitches.
Essential Camping Gear and Equipment
In addition to the shelter built into your pickup, you'll want to make sure to pack the equipment below: 
Sleeping – Truck beds aren't known for being soft. Pack an air mattress and sleeping bag for comfort and warmth. Truck bed mattresses vary in length and width, and some are even designed to go around your truck's wheel wells. When researching for the right air mattress, be sure to find one that conforms well to the bed of your truck. Along with a quality sleeping pad and sleeping bag, make sure to bring some extra clothes, blankets, and pillows.
Electricity – If you are planning on charging your cell phone, consider investing in a power inverter that can be connected directly to a battery or through a cigarette lighter. If you aren't running a dual-battery system, you will also want to own a portable emergency jumper in case of a dead battery.
Cooking – One of the great things about camping with your pickup truck is that you can use the tailgate as a table! Since most tailgates are uneven, consider purchasing a commercial tailgate table attachment, or if you are handy, just cut a piece of plywood to do the trick. In addition, don't forget your camping stove, can opener, silverware, cutting board, tin foil, pots and pans, sponges, dish soap, and cooler.
Other accessories – Depending on your preferred camping lifestyle, there is always room to get creative with other items and accessories. Consider a bug net system that can be attached to your truck bed canopy or a portable shower for greater convenience. Fishing gear and a comfortable camping chair is always a good idea as well. Plus, there are several pickup truck mods and accessories, such as all-terrain tires and LED light bars, that can improve the overall experience of truck bed camping.
Additional Resources:
Did you find this article helpful? Check out our other tips and info for pickup truck owners:
As an Amazon Associate, GoShare earns a commission from qualifying purchases.