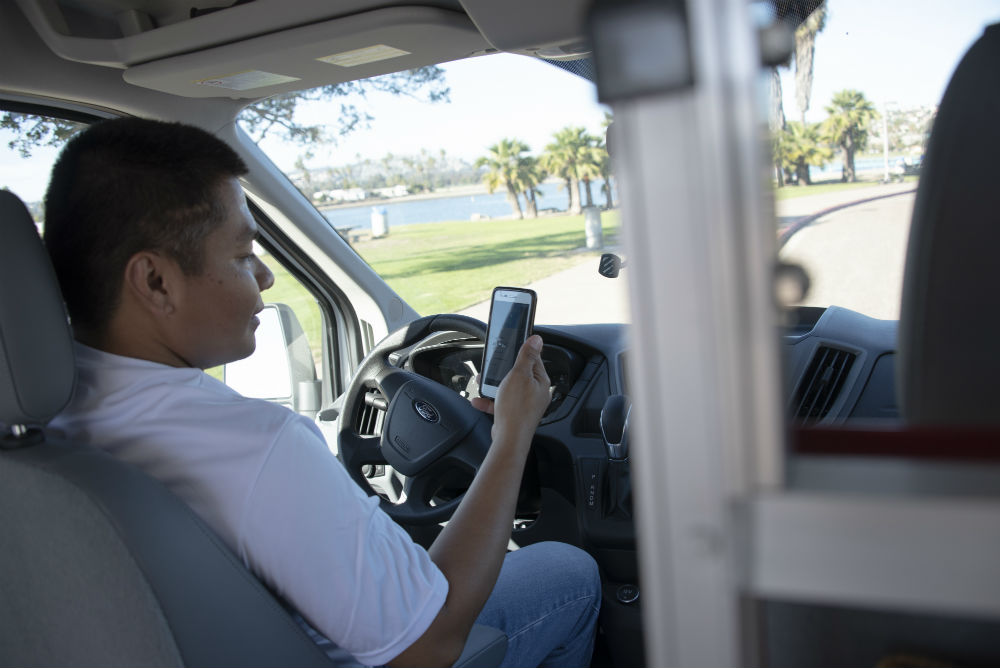 Top Tips for Gig Workers in 2020
Top Tips for Gig Workers in 2020
---
This January 1st doesn't just mark the start of another year, it marks a new decade! The nature of work has transformed a lot in the past ten years. Technology has facilitated an explosion of flexible, freelance and gig projects by creating connected networks within communities. Called peer-to-peer markets, or the sharing economy, individuals are hiring individuals to assist with ride services, retail delivery, home cleaning, handyman work, and more.
As we look to a new decade, we asked gig workers, independent contractors, and gig economy experts for their best advice as those working in the gig market look to a successful 2020 and beyond! 
Think of Yourself as a Business Owner
Patti Podnar, Podnar Consulting
Don't think of yourself as a gig worker or a freelancer; think of yourself as a business owner. It's incredible how much that one shift in mindset changes your approach to everything. You're no longer selling your time or a particular number of words; you're selling your expertise. That's an intangible value-added that allows you to increase your rates. Plus, thinking of yourself as a business owner puts you on a level footing with your customers. You're not a freelancer trying to pitch a brand; you're two businesses trying to negotiate a deal.
Work with Multiple Apps and Opportunities
Teresa Stewart, Not Good at Normal
I worked 'gigs' long before it was a thing. I was a merchandiser and photographer for two companies in the early 2000s. Now, at 50, I find myself doing the gig thing again. I drive for UberEats, and Grubhub, have multiple apps for one-off jobs and am constantly scouring Craigslist and Google for more, or higher-paying gigs. ( Movie poster and trailer checks, adverts on bathroom stalls…) My advice is to have multiple apps and opportunities available or going at the same time. It is a real hustle to make money this way and for me, it is until I can get back on track. I recently moved to Nashville for a job that fell through and getting my blog and podcast going. Gigs can be a great fill in the gap or as a part-time, after work side job for extra money.
Treat it Like a Real Job
Kimberlee Leonard, Stay At Home Single Mom
Make sure you understand how much you need to make for your basic expenses plus taxes, savings, and retirement planning. Treat a gig career like a real job where you would expect to put aside so much every pay period. There are some great apps out there to do this including Catch.io. 

If you are new to the gig economy, make sure you have the time to deliver the goods. Many newbies will overextend themselves once they have a few jobs come in and then get stuck missing deadlines. Your ability to deliver is what brings clients back and reduces the need for constant, massive marketing. 

Get your financial books in order before 2020 starts. Set up a bookkeeping system that tracks income and expenses. Make sure to categorize expenses so you can properly file a Schedule C for deductions. I actually have a corporation and keep entirely separate books and then pay myself from there. This way clients feel more confident knowing I'm a real business entity that invoices them based on standard business methods. It helps build trust."

Set office hours and a regular place to work. Your body and mind will realize it is work time and you will be more effective. Without a schedule, even if it isn't a standardized 9-5, you'll realize the day got away from you with laundry rather than income-generating work.
Take Advantage of Expense & Income Tracking Apps
Tom Blake, This Online World
As a gig worker or contractor, it can sometimes be difficult to keep track of all of your expenses and income. A variety of side hustles or having multiple clients can mean dozens of monthly invoices or payments. Additionally, the very nature of your work might require you to incur various business expenses such as mileage/gas, equipment fees, or attending networking events with clients.
By using income and expense tracking software, gig workers can effectively track their finances and be better prepared for tax season. Many popular apps or software allow contractors to track their mileage, gas, business expenses, and the amount of money they will owe for tax season.
Some popular apps and services include:
However, there are dozens of other options on the market, so be sure to do some research to find the right tracking app for your line of work!
Choose a Gig that Works with Your Lifestyle 
Melanie Lewis, Rover.com dog sitter
As a dog sitter who has navigated the gig economy for years, my tips focus on finding the best gigs and marketing, which are, of course, both important aspects of having success in the sharing economy.
One of the great things about working in the gig economy is that as a worker, you have complete control over how much you work, where you work, and when you work. When considering a new gig, make sure it's not only a job you enjoy doing but also one that works with your lifestyle and schedule. Working in the gig economy, your job should complement your existing way of life, not complicate it.
Once you are all set up with your new job, don't shy away from using your existing network of contacts (both personal and professional) to market yourself and your skillset. You'd be surprised by how helpful word of mouth recommendations from your own network can be for growing your business, especially in the beginning when you start a new job.
Know Your Worth
Sally Fox, SallyMFox.com
My top tips for those looking to make it in the gig economy in 2020 are to help avoid the dreaded gig economy burnout.
Find your peers
Climbing the ranks in the gig economy often means spending a lot of time with yourself, whether that's in your car or plugging away from your home office. Take the time to seek your peers and connect with them. By sharing your triumphs, concerns, and questions with people who are in the same position as you not only will you feel less alone but you'll benefit from a world of experience from people you aspire to be like. Head to Twitter or LinkedIn or join one of many Facebook groups to get started.
Take time off
It can be tempting to want to monetize every waking hour of your life once you start freelancing. But know that you are only of use to anyone if you're performing at your best. And to perform at your best you need to take regular breaks. You might feel like you can't afford it, but schedule in a few days annual leave and assign yourself an accountability partner to make sure you take them. You'll be doing yourself and your clients a favor.
Know your worth (and stick to it)
Most people who burn out working in the gig economy do so because they take on too many low paid jobs to make ends meet. Do some research, find out industry averages and make yourself a rate sheet. Refer to it every time you prepare a quote. Charge what you're worth. Every. Single. Time. Your work will be of higher quality and you'll have more time to invest in improving your skills so that you can eventually raise your rates again.
Additional Resources
Was this article helpful? See our other posts for more information about working as a freelancer in the gig economy.