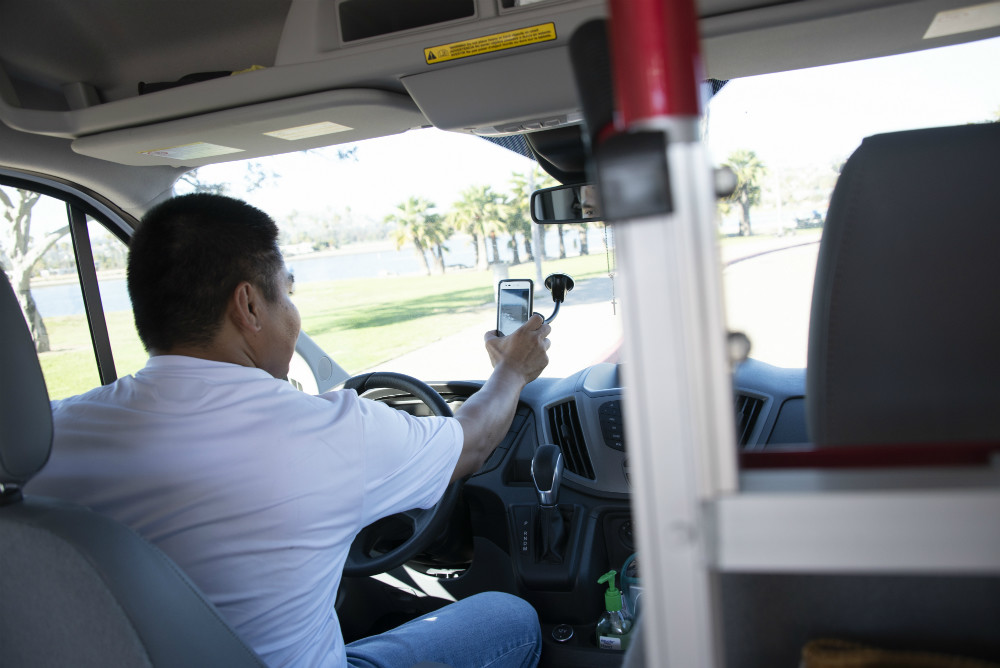 Top 7 Best Apps for Making Money
Top 7 Best Apps for Making Money
---
We searched the app stores on iPhone and Android to find the best apps for making money! Whether you're a stay-at-home mom, an ambitious college student, or a guy with a truck, there are some great money making apps that let you work on our own schedule. With so many apps for making money available, it can seem overwhelming! To make life easier for you we create a list of the best apps for making money (a.k.a side hustle apps).
1. The App that Helps you Earn Money with your Extra Space
Have an extra room in your home or maybe a vacation home that you don't use during the summers? Do you like meeting new people? Airbnb connects travelers with people that have an extra accommodations, whether it's a room in your 2-bedroom apartment in New York City or it's ancient stone castle up on the hill overlooking Lake Como in Italy. They operate all over the globe, you can set your own schedule and prices, and the best part is you can do it all from the comfort of your own home.
To get started, just go to Airbnb's website and create your listing with a description and some photos. Once you post your listing, just sit back, relax, and wait for your first guest to book their stay at your place. If you don't have extra space, but you have a hobby or you know your city like the back of your hand, sign up to host an experience on Airbnb's website. You can get paid to teach people to paint or cook, show travelers your city by bike, take them sailing, or whatever your hobby/expertise might be!
2. The App that Helps you make money Selling your Stuff
 Have old clothes you don't wear anymore? A bike you don't ride anymore? Maybe even a piece of furniture you just want to get rid of? LetGo helps you sell the things that you just don't use or want anymore to people in your community. Simply take a few photos of the item, set your price, write a quick title and description, and then post it to the community feed. Interested buyers can get in touch with you via the app to ask questions about your item and negotiate pricing. Once you select a buyer for your items just set up a pickup time and location and then exchange your item for their money. Earn cash fast while getting rid of the clutter in your house.
3. The App that Pays you to Walk Dogs
Want a job that allows you to work outside? Do you love dogs? Maybe you want your own, but don't have the time or money it takes to own one… Wag is perfect for you! Get your daily/weekly/monthly "dog fix" by dog walking other people's dogs. Whether you have 30 minutes or a few hours, you can choose how often and how much you work.
As long as you smartphone's operating system isn't older than iOS 9 or Android 4.2 you can fill out their online application to get started. If you REALLY love dogs Wag also offers dog sitting and dog boarding services. Wag is available in most US cities so feel free to opt in for all 3 (walking, sitting, and boarding) and make it a full-time job!
4. The App that Pays you to Deliver Food to People
DoorDash is an easy way to make extra income on your own schedule, although I don't suggest it for people who get hungry anytime they smell yummy food. Then again, maybe those people are the perfect ones for the job! To get started, just fill out the application online, pass a background check, and start delivering. Each job simply entails picking up food from the customer's chosen restaurant and delivering it to them. Delivery hours will vary depending on the local restaurants but generally ,the hours will run from 8:00 am to 11:00 pm. Sounds almost too easy to me, so start delivering today! DoorDash is currently operating in over 26 cities nationwide.
5. The App that Helps you Make your Spare Change Useful
Interested in investing as a way to make money? Acorns makes investing easy! Select your portfolio strategy, set your investment amount, then choose how often you want your investments to occur (daily, weekly, or monthly). Acorns will start to automatically invest based on these settings and you're free to adjust them at any time. They even have a referral program that allows you to earn $5 in your account for every friend who signs up and creates an Acorns account. Additional features that will help strengthen your account include Round-Ups and Found Money. Every purchase you make can become an investment with Round-Ups and select brands will invest in your account when you make a purchase with them through Found Money. The app does have a fee of $1/month, but that fee should easily be earned back by the income you earn from investments.
6. The App that Pays you to Take Short Surveys
Have a little extra time but want the flexibility to work wherever you want? iPoll will give you gift cards, cash, and entries into quarterly $10,000 prize draws just to take surveys on products and services you use everyday! Completing surveys take about 15 minutes each. Each survey pays around $1 each, but some can pay up to $10. Once you collect $35 in your account, you can cash out! Although iPoll isn't the highest paying, it's definitely the most flexible. As long as you have an internet connection and a PayPal account, you can work and earn real money.
7. The App that lets you make money with your truck, van or car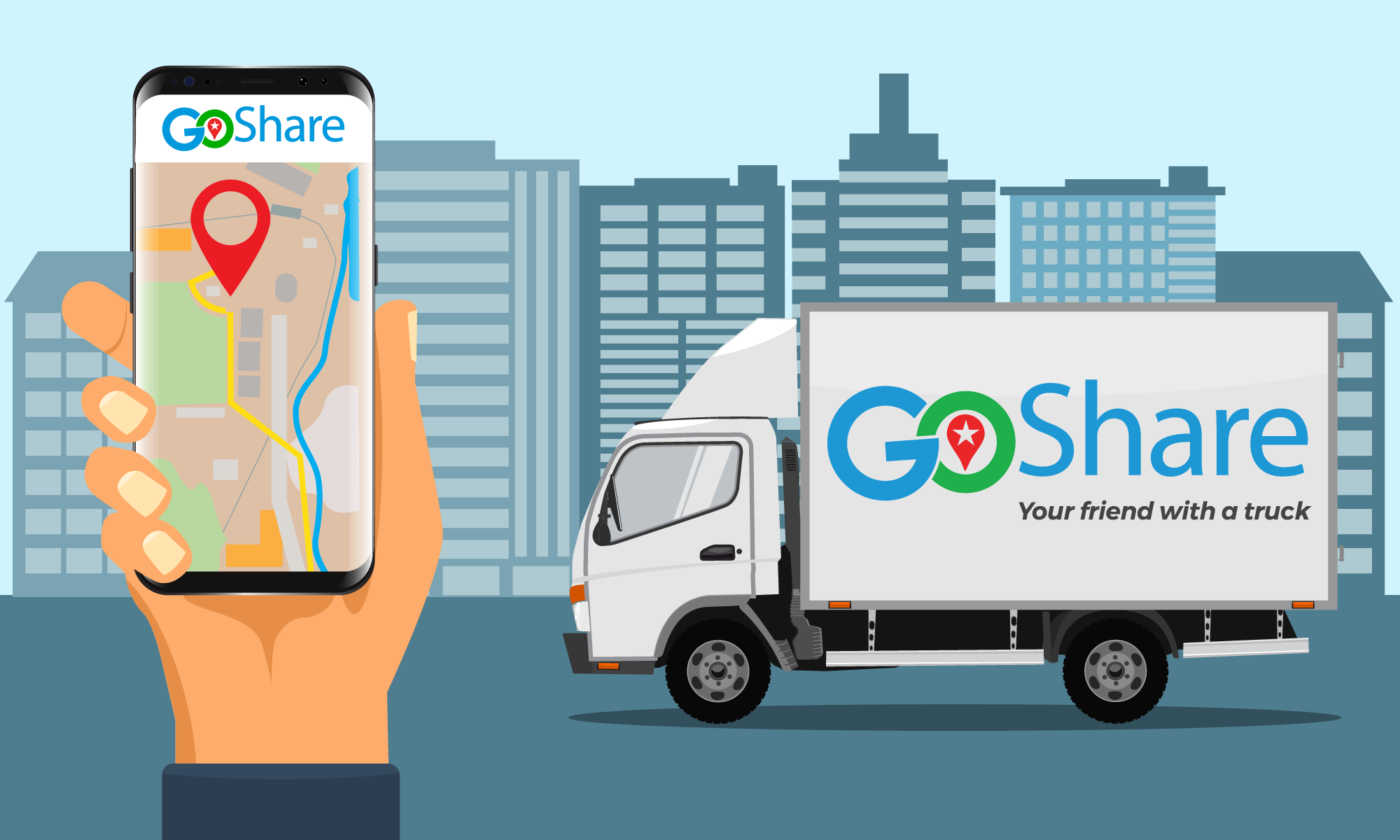 Have a pick-up truck, cargo van, or box truck? Then GoShare is perfect for you! GoShare is available for iOS and Android. Help people move, haul, or deliver items in your community by turning your truck or van into an asset that is earning you money every month. Create your own schedule and determine which projects you want to accept. You can earn up to $66 per hour plus tips!
To join just fill out the driver application, pass a background check, and get your vehicle inspected. Once those are taken care of you're ready to earn money with your vehicle. If you don't have a truck or van, there are still projects available so long as you have a smaller vehicle. These include courier (small package delivery) and labor (loading/unloading) assistance.
Thanks to modern technology and smartphones there are ways to make money for even the busiest of people. Any of these great apps should be able to find it's way onto your phone so that you start earning some extra cash, even if you have an unpredictable schedule. If you're really committed to using apps for making money then you may end up downloading every app on this list. Start earning money and make the most out of any extra time and resources you have!