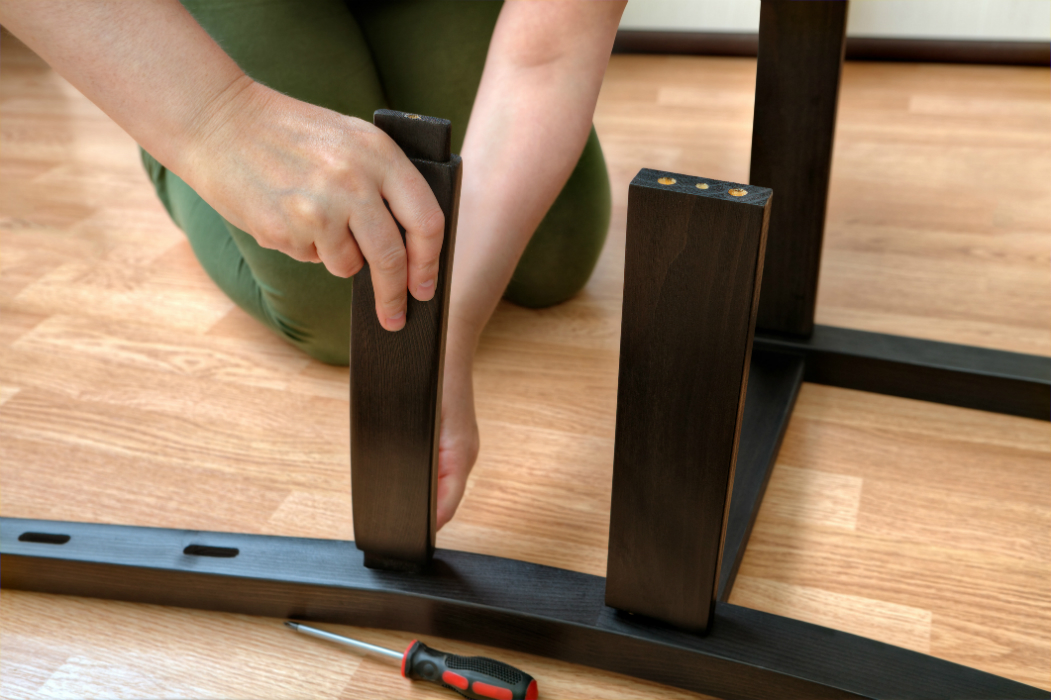 Top 5 Reasons to Choose GoShare for Furniture Assembly
Top 5 Reasons to Choose GoShare for Furniture Assembly
---
GoShare is your go-to for furniture delivery and small moves. But, did you know we can be your go-to for furniture assembly as well?
GoShare offers assembly services for a wide variety of items including dining room sets, tables, chairs, vanities, dressers, bookshelves, and more. Our delivery pros are background checked, insured, and carry their own tools.
Not convinced to give us a try yet? Here are the top five reasons to hire GoShare for furniture assembly:
GoShare is convenient.
No need to hire different people to deliver, then assemble your item. Have the same, reliable delivery pro that brings your furniture home from the retailer also assemble the item. You can book and pay online or with GoShare's easy to use app.
Get it done the same day.
See a dining room table you love? You could be eating at your new table tonight! With GoShare, there is no need to wait several days for delivery and assembly. Find and hire one or two delivery pros in less than two minutes. They can arrive in under an hour to pick up, deliver, and assemble your item or items.
Your stuff is protected.
All delivery and assembly projects are covered by GoShare's comprehensive insurance policy. Our background checked delivery pros are the best in the business. But, on the rare occasion, something happens, you can feel safe knowing we've got you covered.
Get upfront pricing for your assembly project.
Pay a simple, flat fee based on the number of items you need assembled. It's as easy as that. Visit GoShare online or use the GoShare app to get a free estimate for your next project.
Don't lift a finger.
We mean it. Don't lift a finger. You don't even need to go to the garage to get your tool kit. Our pros will handle the loading, unloading, and assembly of your item. They've got their own tools. All you need to do is tell them where to put the finished product.
Thousands of app-users have left GoShare's Delivery Pros five-star reviews. Will you be the next to be impressed by our delivery pros' incredible service? Give GoShare's furniture delivery and assembly services a try today. Get a free estimate online or through the app.
At this time, GoShare cannot provide assembly services for cribs, bunk beds, pool tables, gazebos, or outdoor play structures.