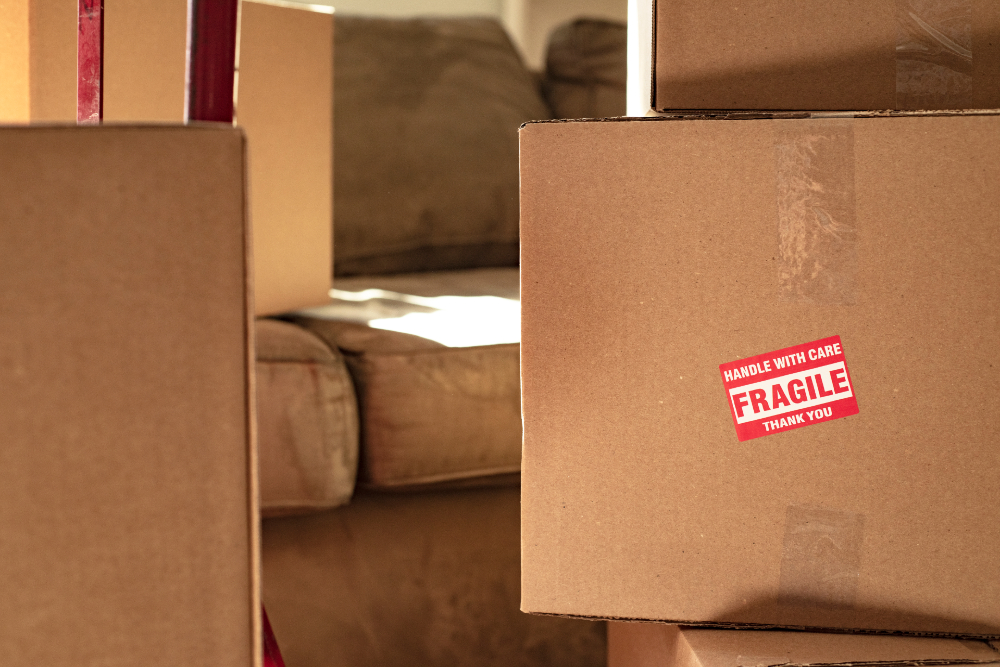 Top 12 Things to Do Before Moving
Top 12 Things to Do Before Moving
---
Moving is often an unforgettable experience. It's exhausting, but also exciting as you start off on a new adventure in a new home. 
Don't let the stressful parts of your move dampen the excitement or fun of your new home. With a little planning and forethought, you can minimize and eliminate some of the stresses and challenges associated with your move. 
Follow our guide on the top 12 things to do before moving.
Decide on a Moving Date
First things first, you will want to choose a moving date that best suits your situation. Take into account various factors, including school, work, vacation, and other obligations, that can influence your moving date. It's also important to note that moving in peak season costs much more than moving during less busier periods of the year. Summer is ideal for moving in terms of weather and availability, but it might not be the wisest choice if you're keen on saving money. For more information on the average cost of moving, check out our post here.
Update your Address
A change of address means that your important mail and documents will have to be redirected to your new home. Update your address with loan providers, credit cards, banks, and the post office. Other important institutions to notify about your relocation and new postal address include the DMV, the IRS, and insurance companies. In addition, update your address for any monthly subscriptions you own and cancel or transfer your gym membership if you have one.
Notify Utility Providers
You want to avoid paying for utilities that you are no longer using. Contact your current service providers and let them know to end your utilities on the day after your move. This includes electricity, gas, water, and additional utilities like cable, internet, and phone services. You will also want to inform the new utility company about your upcoming move and make sure that water, gas, and electricity are up and running at your new home on move-in day. 
Create a Moving Checklist
Creating a moving to-do checklist can help you stay organized and on top of things before you move. On your calendar, create a moving checklist that specifies the dates and times you plan on accomplishing certain tasks. Once you've finished a task, mark it with an 'X' and begin focusing your efforts on your next task at hand. Additionally, you should highlight your moving date so you can visualize how close it gets to the big day. Take a look at some moving apps that can act as digital organizers to simplify the planning process.
Collect Moving Boxes
It's essential to use moving boxes to safely store your possessions during the move. Medium- and large-sized boxes are ideal for transporting your items, especially for big apartment moves. If you don't already own moving boxes, you can buy some at your local office supply shop. Or, you can try your luck and get free moving boxes and other packing supplies, including bubble wrap and wardrobe boxes, at various places near you. 
Take Photos of your Electronic Setups
An overlooked but important thing to do before moving is to memorize your electronic setups. Before unplugging your electronics, it's a good idea to take photos of their configurations so you can easily set them back up at your new home. Televisions, speakers, and computers can have pretty extensive wiring setups, so make sure to capture photos that you can review once you're settled into your new home.
Declutter your Current Home
One of the simplest things to do to make your move go smoothly is to declutter your home. Decluttering helps you keep track of all your belongings, relieves stress, and saves time and money. By decluttering, you can easily identify where your small jewelry is or discover an old furniture piece lying around that is worth selling. For more advice, check out our top tips on how to declutter before moving.
Sell or Donate Unwanted Items
As part of the decluttering process, you will want to keep a lookout for any old furniture that's just sitting around and consider selling or donating them. Several online platforms such as Craigslist and Nextdoor connect you with willing buyers who will purchase your items for great prices. Or, you can help those in need by donating to various organizations near you.
Retrieve any Important Documents
Paperwork is easy to lose track of during a move, so you should prepare by collecting your important documents beforehand. Retrieve birth certificates and passports, and don't forget useful documents such as medical records, school records, financial documents, and vet records for your pet. Be sure to place these in a labeled box that indicates the importance of these documents and keep them on hand at all times when you move.
Tell Your Friends and Family 
Moving into a new home can be a celebration for a new start in life, and your friends and family will be anxious to hear about it. Tell your friends and family about your move and plan to spend some time with them before moving. They might have fond memories of your current home, so consider inviting them over to reminisce before it's finally time to move. Or, have them help pack and load a few boxes while they are there!
Choose a Right-Sized Moving Truck
A DIY move can be exhausting, but your life on moving day can be made easier by choosing the right-sized moving truck. Before moving, make sure to assess the number of items you will need to transport and compare your truck rental options accordingly. An array of truck options are available, ranging from pickup trucks to 26 ft. box trucks. The most optimal choice will depend on the size of your move. However, it's generally a good idea to avoid the possibility of needing to take two trips by picking a larger-sized truck rather than a smaller-sized one.
Hire Professional Movers
If you own a large quantity of items, you might want to hire professional movers who are able to get the job done safely. Before moving day, take time to research on moving companies that are trustworthy and dependable. If you seek a reliable on-demand moving service for an affordable price, consider using GoShare. GoShare is an app that connects you with local movers who will help move and deliver your items. GoShare movers are insured and vetted, plus they own pickup trucks, cargo vans, and box trucks for your convenience. 
Additional Resources
If you found this article to be helpful, check out other posts for moving help and tips.