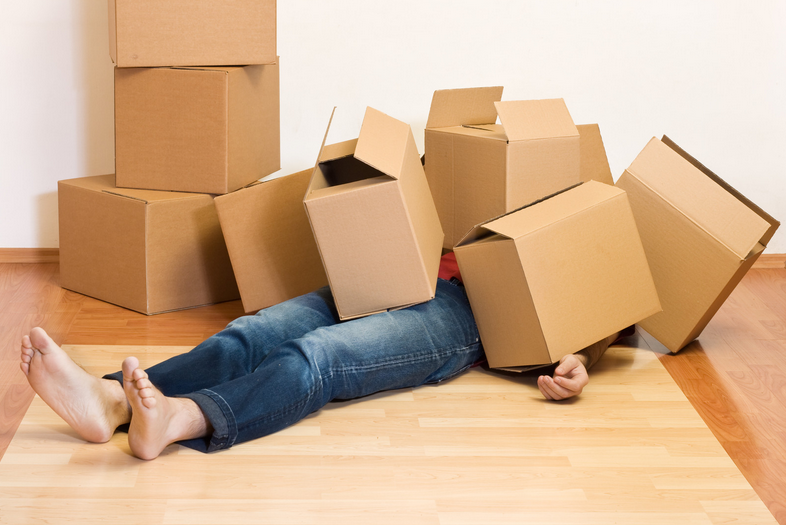 Top 10 Things to Do Before You Move
Top 10 Things to Do Before You Move
---
It's that time again… time to move, but whether you're leaving the nest for the first time, moving for the umpteenth time, or making that big transition from tenant to homeowner, these helpful tips will make you a moving pro. So, grab your favorite beverage, sit back, and take note. It's time to make this dreadful move a breeze.
1. Declutter
First things first: You don't want to move or haul any unwanted items to your new place so take a moment to go through your closets and kitchen cabinets and check for any old items that you no longer want or need. To help stay organized, it's best to create a Keep, Toss, and Donate pile that way once you're done decluttering you'll know exactly where what goes.
2. Sell unwanted furniture
This is a great extension of No. 1. If you know that your couch isn't a great fit for your new place, why not sell it before the move? This way you'll earn some extra cash and you'll have less furniture to move. It's a win-win! After all, that extra cash could be used to reward yourself after the move.
3. Research moving companies
Now that you know what all you'll be taking with you to your new place it's time to do some homework. How much help will you need? One truck? Two trucks? Possibly a cargo van? While there are many options out there, GoShare allows you to customize your move to get the help you need, and the best thing? It's on demand! Whether you want to schedule ahead or get it done on moving day, with GoShare you are just a few clicks away from an easy, convenient, and affordable move.
4. Get moving supplies
From boxes, to tape, to bubble wrap and sharpies, make sure it's all on hand before the packing begins. And don't forget cushion foam to protect any fragile items as they can break easily.
5. Packing and labeling
Here comes the fun part… Packing! Okay this may not be your idea of fun, but as much as you want to put it off until the last minute it's best to start packing early. The more time you give yourself, the more organized your boxes will be. Start by packing items that aren't used frequently and remember to label each box clearly as this will help make your move easier and more organized.
6. Use frozen/perishable foods
It's the day of your move and you have a full fridge of food. What do you do? Toss it? Oh boy, what a waste! Avoid this dilemma by remembering to start using frozen and perishable foods a couple of weeks before the move. This will eliminate any waste and all the hassle of moving frozen and perishable foods.
7. Update address
Moving day is approaching so it is important to start updating your address. Be sure to update it with your bank, car insurance company, and the DMV. You also want to submit a Change of Address with the post office early on so that no important mail is missed or lost in transition. This can be done in person or online.
8. Switch utilities
Another important step to remember is to switch your gas, electric, water, cable, and internet services before the move. You don't want to find yourself in the dark at your new place, having to take a cold shower only to realize that there's no cable or Netflix. No, don't allow this to happen to you! Switch your services before the move and avoid any possible interruptions.
9. Cleaning
Before you turn the lights off for the last time and hand over the keys make sure you clean the place thoroughly. If you are renting make sure that all cleaning that could possibly hinder a full return of your deposit has been completed. Don't forget to give the fridge and oven a good scrub and be sure to double check all closets and cabinets so that nothing is left behind.
10. Transport valuables personally
While GoShare will transport your belongings safely and securely, it is always recommended that valuables such as important documentation (i.e. passport, bank statements) and jewelry are transported personally. Sure, moving can be a hassle, but if you follow these helpful tips your move will be quick and easy. And one final thing: Don't forget to reward yourself after the move… after all you're a moving pro now so wear that badge proudly!