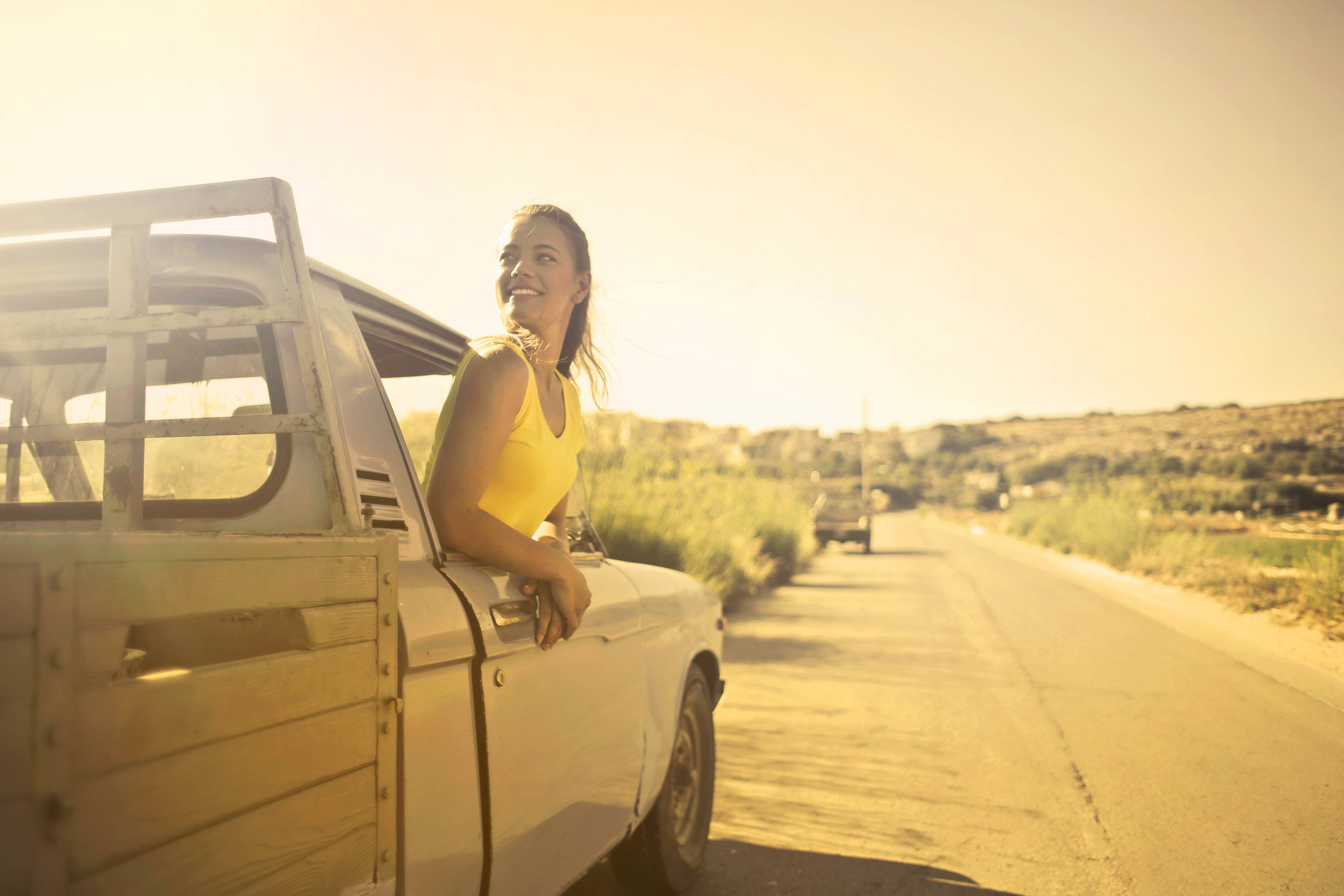 The Ultimate Pickup Truck Song Playlist
The Ultimate Pickup Truck Song Playlist
---
Got a pickup truck obsession? We sure do. Pickup trucks have been loved by generations of Americans for over 100 years, and we've been singing about them for nearly as long. From love songs to hillbilly anthems, there is a pickup truck song for everyone. We've compiled a list of the best pickup truck songs to blast while taking a ride down a windy, country road… or while you are stuck in traffic wishing you were on that country road. 
Without further ado, here are the top pickup truck songs for your playlist:
Pickup Man – Joe Diffie
This uptempo song with it's catchy lyrics was No. 1 on the Country Music Charts for four weeks. The singer described how his pickup truck is perfect for picking up girls, singing, "I've met all my wives in traffic jams / There's just something women like about a pickup man."

Truck Yeah – Tim McGraw
The perfect anthem for the country-boy or girl in all of us. "If you like it up loud and you're hillbilly proud/ Then you know what I'm talking about /Let me hear you say, truck yeah." Truck yeah!

I Drive Your Truck – Lee Brice
Perhaps the most somber song on this list, the song tells the story of a man who drives a truck that belonged to his brother, who lost his life serving our country. In a touching tribute, the singer notes that instead of visiting his brother's grave, he feels the greatest connection and memories when he drives his truck. I'm not crying… you're crying!

That Ain't My Truck – Rhett Akins
Perhaps the greatest pickup truck breakup song of all time. He knows he's losing her, because there is another man's truck parked in front of her house. "I've thought of breakin' down her door/ But there's nothin' left to say/ That chevy four-by-four/ Says it all sittin' in my place." Ouch.

Rough and Ready – Trace Adkins
A song embracing the country lifestyle. Work hard, play hard, shoot straight! And, every hard working man needs a hard working truck. With a "Earnhardt racing sticker on the window/
Banged up fender," it's the perfect ride for a man who is no "pretty boy-toy."

I Want a Girl in a Pickup Truck – Rick Trevino
You'll want to sing along to this catchy, country tune. The singer reveals what he really wants in a girl… her pickup truck! If you've ever drooled over a gooseneck trailer hitch or granny gear tool box, you may know just how he feels.

Mud on The Tires – Brad Paisley
This song was the number one title track on Paisley's gold certified record, Mud on the Tires. The singer has a brand new Chevy truck and can't wait to, "get a little mud on the tires." It's a feeling we all can relate to!

Take a Little Ride – Jason Aldean
Can think of nothing you like more than taking your truck out for a ride? This is the perfect song for you. Aldean sings about the joy of taking Chevy out for a ride, with his girl by his side, when the work day is done. Turn up the radio, there is nothing better.

We Rode in Trucks – Luke Bryan
This sentimental tune looks back at a childhood growing up on a farm, hunting, fishing and of course, riding in trucks. You'll feel nostalgic as Bryan sings, "Down where I was born, it was heaven on earth / The Flint River washes that red Georgia dirt / The sun sets slow and the stars shine bright /Where I grew up / We rode in trucks."

5-1-5-0 – Dierks Bentley
While the pickup truck doesn't play a starring role in this upbeat love song, it features a strong cameo. 5150 is the police code for an involuntary psychiatric hold, but is often used as slang for someone crazy on the loose. In this song, the singer is going crazy for girl. He sings, "I gotta get your number girl, I gotta call you up /I gotta get you ridin' shotgun in my truck."

Boys Round Here – Blake Shelton
A song to celebrate the rednecks! Boys round here don't know how to do the dougie, they prefer a honky tonk stomp. And of course, they like, "talkin' bout trucks." So, take a ride and kick up some dust to this fun, country hit.

Cruise – Florida Georgia Line
This sweet song is perfect for cruising with your favorite guy or gal. Whether you're going down a back country road or through a city, "In this brand new Chevy with a lift kit/ It'd look a hell of a lot better with you up in it."

Something 'Bout A Truck – Kip Moore
This sexy, catchy tune from Kip Moore's debut album hit No. 1 on the country charts. There is something about a truck that can lead to romance on a cool country evening in an open field with time to kill.

How Country Feels – Randy Houser
You don't know how country feels until you've watched the sun go down "from the bed of a pickup truck." So, get ready to let your hair down while this fun,catchy number transports you out of the asphalt farm and straight to the countryside.

Pickup Truck Song – Jerry Jeff Walker
A look back at a Saturday afternoons with Grandpa in his truck, this nostalgic song recalls the best parts of childhood. Remember, "Half the fun's getting lost on the way back home."

People Like Us – Aaron Tippin
This ode to country livin' paints a picture of pool halls, honky tonks, and truckstops, complete with "rusty old pickup trucks." Thank goodness for "fun lovin' people like us."

I Want a Cowboy – Reba McEntire
Every girl wants a cowboy, and he's not a cowboy unless he's got a pickup truck! So, don't waste your time on cheap talkers or fake tans, hold out for the real McCoy.

Pickup Truck – Kings of Leon
Country music isn't the only genre to pay homage to the pickup truck. This alternative rock song is filled with emotion and regret. When he sees the woman he love smiling at another man, he tries to prove he's tough by insulting the other man's pickup truck… fighting words! Alas, he doesn't get the girl, but he does get a black eye.

Bonus Song! – Santa's Gonna Come In A Pickup Truck
What's better than a Christmas Carol? A Christmas Carol with a Pickup Truck in it! With serious hauling power and a room bed, you know that pickup will be able to carry more presents than an ol' sleigh anyhow.

—
Need a truck? GoShare can connect you with a network of local moving and delivery professionals with pickup trucks, cargo vans and box trucks. All delivery professionals are licensed, background checked, and insured.
Got a truck? Sign up with GoShare to earn money driving with your vehicle.