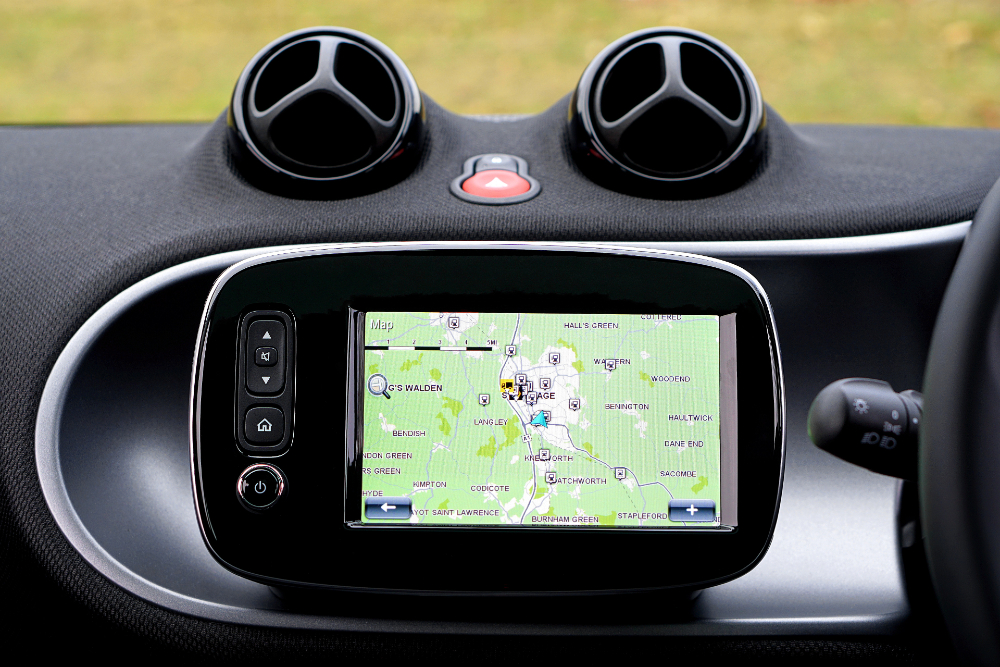 The Best Truck GPS for Truck Drivers in 2020
The Best Truck GPS for Truck Drivers in 2020
---
Navigating roads in the most efficient way possible is a key component to make the most out of your truck driving experience. But, there are other factors as well. Understanding how to approach your destination, which roads to avoid, and where to stop for fuel and parking at night is important knowledge for truck drivers.
Whether you're an owner-operator who runs a trucking business or you own a fleet of trucks to manage, a truck GPS is an essential tool to have. It's common to get lost, run into traffic, or hit routes where your straight truck doesn't fit. With a truck GPS, however, navigation becomes much simpler and easier to handle. Truck GPS systems offer safety, efficiency, time-savings, fuel logging, and peace of mind that make them a worthy investment.
Before deciding on the best truck GPS for truck drivers in 2020, let's first take a look at some important features to watch for.
What to Look Out For in Truck GPS Units
In today's technological world, it's easy to find an array of truck GPS units from various manufacturers with different models, each with their own unique features. Before choosing the right truck GPS for you, there are several universal features of truck navigation systems to consider.
Detailed Mapping
Every GPS system provides clear directions on where you need to go and how long it takes to reach your destination. Some systems, however, are better than others at reliably recommending the best truck route (not commuter route) to take. You should look out for a truck GPS that provides estimated toll road and fuel costs and allows drivers to plan routes with convenient truck stops and points of interest along the way.
Traffic Alerts
Getting stuck in traffic when you have an urgent same-day delivery to fulfill is never a fun experience. All truck GPS units provide real-time traffic updates to help you avoid these situations. But, a good GPS typically offers more in-depth information on traffic, including upcoming accidents, construction, weather, and other causes of delay.
Driver Assist Features
Truck GPS units present helpful truck-specific information in a concise manner that is easy to view. This includes information on repair services, tow services, weigh stations, rest stops, and more. In addition, there should be indicators for potential road obstacles such as steep inclines, curves, and narrow roads. Before making your purchase, make sure that the GPS also provides lane assist so you are always in the correct lane before exiting.
Fuel Conservation
Truck driving means extensive periods of time on the road, which can take a toll on your vehicle expenses over time. Even if you don't own the most fuel-efficient truck, it's still important to responsibly conserve fuel for saving time and money. Invest in a truck GPS that tracks fuel costs, indicates when you cross speed limits, and lets you know when to stop in advance to fill up your truck.
Fleet Management
An essential part of trucking and owning a fleet is identifying where your trucks are located on the road. Informing shippers and receivers on where your drivers are at and when they will arrive at their pickup and drop off locations can greatly improve customer satisfaction. A fleet manager who seeks to achieve on demand delivery should purchase a truck GPS that accurately shows the trucks' locations at all times. 
Trip Logging
Another useful feature of truck GPS systems are their ability to calculate numbers on various aspects of truck driving. For example, a good truck GPS is able to monitor hours of service, mileage, hours of service, driving status, and IFTA fuel data. Although a GPS cannot be used in place of an approved electronic logging device (ELD), it's a great tool to verify that the data on your ELD is accurate.
Approved Roadways
If your vehicle of choice is a tractor-trailer for trucking, then it's crucial to be aware of the truck routes you can and cannot take. Given the size of tractor-trailers, you should avoid low bridges and overpasses that present safety hazards for yourself and others on the road. Many truck GPS systems allow you to store vital truck information, including height, length, weight, and cargo. Search for a truck GPS that is able to plan approved routes and roadways according to your tractor-trailer's characteristics. 
Connectivity
Almost all GPS units come with standard technological features such as Bluetooth, WiFi, speakers, hands-free voice control, and connectivity to smartphones. Besides these features, you should look to invest in a truck GPS that also includes backup cameras and a built-in dash cam, which can greatly enhance safety when truck driving.
What is the Best Truck GPS for Truck Drivers?
Looking out for these GPS features will help identify the right navigation system for your budget. To help make your purchase decision easier, we've gone a step further and narrowed down your choices to only the most well-reviewed and highest-rated truck GPS units on the market today. 
Check out our list of the best truck GPS for truck drivers in 2020 below. Click on the image to be taken to the product.
Garmin dezl 770LMTHD 

This GPS system is a popular choice among truck drivers, and for good reason. This unit is equipped with a 7 inch glass display that includes free lifetime map updates and HD digital traffic alerts. Trip logging and customized routing geared for your truck's size and weight are also available. This GPS also provides warnings and alerts for high wind areas, sharp curves, and hazardous roads. 
Another helpful feature is its Bluetooth capabilities, which allow you to make calls and navigation choices with ease. Route shaping through a touch screen and hands-free dialing are made simple with the Bluetooth technology. And, this unit is compatible with backup camera systems that positively affect your truck driving experience. 
Rand Mcnally TND 740 

Expanding upon its previous models, the Rand Mcnally TND 740 is a top choice for truckers. This GPS has a range of unique features with WiFi connected services, like weather updates to track wind speeds and up-to-date fuel prices. The 7 inch display screen is packed with useful information that includes truck-specific routing and customizable warnings for speed limit changes, steep inclines, and more. Its advanced lane guidance and lane assist come in handy when conducting time-sensitive, hot shot loads. 
The TND 740 includes free lifetime map updates and even has a route log that can be kept for truck driver data and reporting. In addition, its audio out capability makes it easy for truckers to route their device sound through the truck's audio systems.
Garmin dezl 570LMT 

If you're looking for a cheaper alternative to the Garmin dezl 770LMTHD, then the 570LMT is a perfect match. This trucker GPS unit contains similar features to its 770LMT counterpart, including a truck and trailer services directory that filters truck stops by brand names, amenities, and driver preferences. The only difference is that the 570LMT consists of a smaller, 5 inch display. 
TruckWay GPS 720 

A budget-friendly choice for a truck GPS navigator is the TruckWay GPS 720. This unit provides stellar navigation design, with high definition 3D maps and the option for 2D maps displayed on a bright 7 inch LCD touch screen. The GPS is geared to fit specialized trucking needs by taking into consideration your truck dimensions, cargo, and low underpasses so you can get to your destination safely. Free lifetime map updates are included as well.
TomTom Trucker 620

The TomTom Trucker 620 is a GPS navigation device for trucks that has earned praise among truck owners. Its 6-inch touch screen is fully interactive and allows for intelligent routing and traffic alerts. Its customized truck routing is based on your vehicle type, size, weight, cargo, and speed, making your journey as efficient as possible with a realistic arrival time. Additionally, you can expect lifetime map updates at no cost.
This GPS unit comes attached with an active magnetic mount, meaning you can easily detach and place it elsewhere at your convenience. Its WiFi capabilities allow for smartphone connectivity and live updates without a computer. Plus, the device is compatible with Siri and Google Now for hands-free messaging and dialing.
Additional Resources
Looking for more information about trucking and going into business for yourself? Check out these additional posts from GoShare.
As an Amazon Associate, GoShare earns a commission from qualifying purchases.