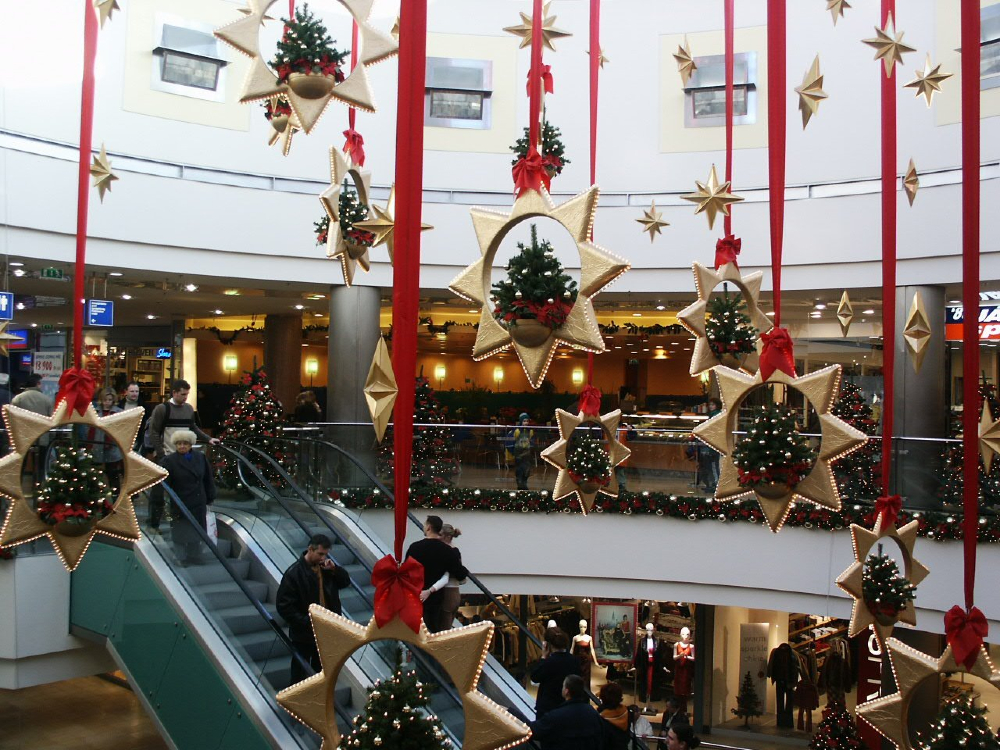 The Best Seasonal Jobs of 2019
The Best Seasonal Jobs of 2019
---
The holiday season is fast-approaching, and a bit of additional income would go a long way to fund the influx of Christmas presents for family and friends. Around the holidays, many turn to part-time, seasonal work to earn some extra cash. 
Seasonal hiring typically occurs a couple of months leading up to the season, so it's crucial to get a head start if you're looking to keep busy. Before the seasonal rush, begin your job search with our recommendations for the best seasonal jobs of 2019. 
Retail Worker
Whether you're in need of a full-time or part-time job for fall and winter, plenty of retail establishments are on the lookout for seasonal workers every year. As Christmas nears, shopping centers quickly become jam-packed with people crossing items off of their wishlist. 
You won't have trouble finding seasonal work at various retail establishments. Best Buy and Target are common retail stores that frequently hire seasonal employees, given the demand for their product offerings during the holiday season. You can expect to find a large selection of retail job listings, ranging from gift-wrapping associates and customer service representatives to managerial positions. Due to the widespread availability of seasonal positions in the retail industry, you won't struggle to find work that fits your needs.
Delivery Professional 
Do you consider yourself capable of lifting heavy items and enjoy lending a hand to your local community? Becoming a delivery professional is the perfect match for you. The sharing economy app GoShare connects local delivery professionals with customers and businesses who need help with moving and delivery projects. GoShare offers one of the highest-paying wages in the delivery driver industry, averaging between $42 to $67 an hour plus tips. In addition, GoShare lets you be your own boss, allowing you to set your own hours and work only when you want.
Seasonality spikes during the summer due to the large wave of apartment moves and home improvement projects. However, on-demand moving and delivery service is highly desired regardless of the season. You can apply to become a delivery professional if you own a pickup truck, cargo van, or box truck. Helper and courier positions are also available for people who own small cars and SUVs instead. GoShare is available in most major metro areas with strong retail partners, such as Costco, the Salvation Army, Pier 1 Imports, and Homegoods.
Tourism Support and Theme Park Workers
If you're an avid traveler interested in sharing your knowledge and experiences of various tourist attractions, look for open seasonal positions in the tourism industry. It's common for local historical sites, theme parks, and national parks to hire additional support during peak vacation time, typically over the summer and winter.
If you enjoy spreading your wealth of knowledge on various travel sites and hold strong interpersonal skills, start searching for job postings on Indeed and CareerBuilder, or take a trip to your local museum and ask around.
If you want something a little more entry-level, try looking into a gift shop job at local attractions. Theme parks will be hiring everything from ride associates to restaurant staff to keep up with the holiday rush.
Tutor
Tutors for numerous subjects are in high demand during the fall and spring semesters of the school year. Whether you excel at math or English, look into finding part-time tutoring work that fits your expertise. If you specialize in a topic beyond the broad subjects such as Management Information Systems or Physiology, colleges across the nation offer tutoring positions for specific courses of study.
One of the major highlights of a tutoring job is its flexible scheduling. It usually requires dedicating a couple of hours per week to teach a student based on his or her schedule. Nowadays, there's even greater convenience since seasonal tutoring work can be done online through websites that utilize live video software like WyzAnt and VIPKid. If you enjoy teaching and helping children and young adults, part-time tutoring should be right up your alley.
Music Festival Worker
Whether you're into rock and blues or EDM and hip-hop, you can expect numerous music festivals held over the summer and fall season. Regardless of music genre, a range of seasonal jobs are open for various festival venues. You can travel to big music festivals and fairs running across the country, but it's also not hard to find several job opportunities locally as well. 
Depending on your expertise and work experience, you can find flexible part-time or full-time positions that fit your skillset. If you specialize in art and visual expression, music festivals are always looking for designers and photographers. Perhaps you have retail experience, and can assist with ticket sales or merchandising. Or, you may consider yourself creative with strong communication skills, in which case a marketing or sales position should suit you perfectly. 
Additional Resources
Looking for more information about ways to supplement your income? Check out these additional posts from GoShare.