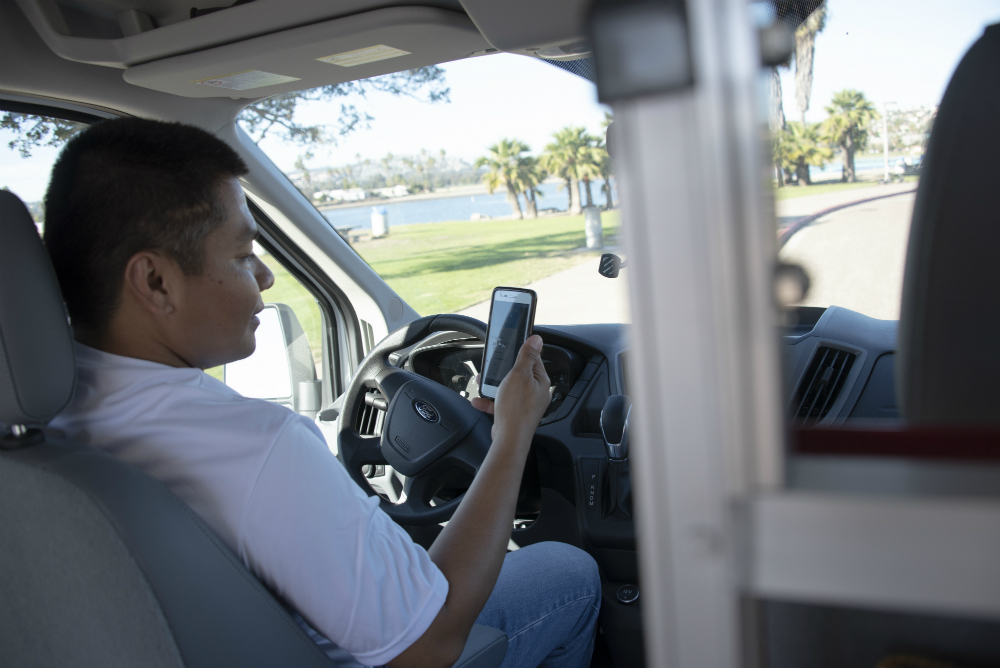 The Best Gig Economy Jobs and What to Avoid
The Best Gig Economy Jobs and What to Avoid
---
Many workers are attracted to gig economy jobs because of the ability to earn money with flexible work hours and the low barriers to entry. Most gig opportunities require little training or experience and are available to most that apply.
While opportunities to work in the gig economy are plentiful, anyone looking for gig-work as their side hustle for extra money or full-time job should consider their options carefully. The best gig economy jobs will provide a strong value for your time, while others may actually lose you money. Prior to engaging in gig work, it's important to understand the pros and cons as well as any potential expenses that may be the responsibility of the gig worker.
What is the Gig Economy?
The gig economy is a labor market that focuses on short-term contractors or freelance work. Gig workers are typically independent contractors. As contractors, they are not employees of the companies providing gig opportunities or the customers they serve.
There are a few key differences between an independent contractor and employee that you will want to understand before becoming a gig worker. As a gig worker, you should have complete control over your schedule. You can't be compelled to accept a project or a job. You also have the right to work for multiple organizations. For example, if you work for one ridesharing service app, you can sign up for others as well. This flexibility is appealing to many in the gig economy. However, independent contractors should understand that they will not be eligible for employer benefits, such as medical insurance, 401Ks, and paid vacation days. They will also not have their taxes withheld and should plan to engage in the proper filing on their own.
Read more about tax filing for independent contractors here.
As independent contractors, gig workers are also not covered by employment and labor laws regarding hiring. This means gig economy companies may remove workers or reject applications for nearly any reason.
Benefits of Gig Positions
For many people, the gig economy is a unique fit for their lifestyle of needs. Here are a few benefits that attract workers to the gig-economy space:
Few Upfront Hurdles: While you will need to pass an application, the requirements for landing a gig project tend to be very low. For most gig positions, you do not need any special skills or education And, you aren't competing against other candidates like you would in a traditional job interview. If you pass the screening requirements, you are on the platform and can start working.
Start Earning Fast: While it may take a few days to get through an orientation and screening, most gig workers can start earning on a platform in just a few days.
Flexible Schedule: Gig workers have complete control of their schedule. They can work when they want and take time off when they don't. Many gig workers will pick up work on evenings or over the weekend to supplement their current income. Others join gig platforms to help provide extra earnings while they are between traditional jobs.
Common Jobs in the Gig Economy
Whether it's delivering food, offering rides, or renting out your car, there are many companies vying for your time in this space. Some may even offer lucrative looking sign-up bonuses for joining their platforms.
Most companies will have a brief on-boarding and screening process before they allow you to begin accepting projects through their platform. This usually involves a background check and may include a vehicle inspection if you are transporting customers or cargo. Depending on how quickly you go through these steps, it could take a few days to join a new platform.
Because you are an independent contractor, you may join multiple platforms and accept jobs from all of them. Many gig workers will choose to join several platforms in the same industry and pick up the most profitable jobs that come through on any given day.
Below are just a few of the different types of gigs you might consider on your search.
Rideshare Gigs: Rideshare apps connect you with potential passengers that need to be transported from one location to another. Requirements include a background check and clean, well-maintained vehicle.
Food Delivery: Delivery gigs are available for everything from meals to groceries. Vehicle requirements are generally less strict than a rideshare platform, though you will still need to pass a background check.
Moving & Delivery Gigs: Instead of transporting people, moving and delivery projects move cargo. This could include furniture delivery or assisting with a small apartment move. These gigs require larger vehicles such as pickup trucks and cargo vans and typically pay more than rideshare or food delivery projects (learn more about GoShare's Moving & Delivery app).
Freelance Gigs: Got a special skill? List yourself on a gig job board platform. There are platforms that specialize in business professionals such as software developers, graphic artists, and writers, as well as those that focus on service professionals including plumbers, carpenters, and electricians. There are even on-demand health care apps on the lookout for doctors to join their networks.
Rent your Stuff: Got a spare bedroom? An unused vehicle? There are a variety of gig platforms which will let you rent out your stuff to those that need it. While this may seem more low-key than other gig opportunities, you need to be open to any risk that may come with sharing your items and be committed to their long-term upkeep.
Things to Look Out For
Prior to taking a gig project, you'll want to evaluate the true earnings potential. Many gig companies have been criticized for offering low wages. And, something that may seem like a good deal at first glance, may not pay as well when you consider your personal out-of-pocket investments.
Prior to accepting any gig projects, ask yourself the following questions.
What are my true earnings after expenses?
As a rideshare or delivery driver, the cost of vehicle maintenance, gasoline, and any increase in insurance are your responsibility. The estimated costs for these real expenses should be deducted from any potential earnings to understand your true take-home profit.
If you are renting out a home or room, you'll need to include maintenance, upkeep, cleaning and repair costs that come with having guests come in and out of your property. You may also want to upgrade your insurance protection.
One of the common mistakes new gig workers make is not accounting for these costs when making their working decisions. They may find that after they pay out expenses, they are making less than minimum wage for their time. In rare instances, some may even find that they've lost money. Ensure you understand any potential expenses and work with companies that are committed to fair wages.
Are the offers and promises realistic?
Some gig platforms offer large bonuses to encourage sign up. These are often tied to high performance standards that are difficult to meet. Before being lured in by these attractive offers, decide whether you think these goals are reasonable for you as a new gig worker.
For example, one rideshare company recently promised $1,000 for your first weekend of work. But, in the fine print, you learned that you needed to work 30 hours over that weekend (at least 15 hours a day), accept 80% or more of incoming requests, and earn a bonus for being driver with the most rides. Only by hitting all of these goals could you actually earn that $1,000 amount.
Are there any hidden fees or risks?
Reading the fine print for these platforms is always important. Make sure to understand if you are liable in the event of an accident or mishap during the gig. If you are renting out your vehicle and someone is involved in an accident, are you liable for any of the damage or injury caused? Is your vehicle insured by the gig company, or does your personal insurance cover the cost of the totaled vehicle?
Are you obeying all local laws and regulations?
Understand your local laws and regulations prior to investing your time and resources into preparing for a gig position. For example, some communities have passed rules against short-term rentals. So, you may be at risk of fines or other legal action if you rent your home or room on a gig platform. Be sure to research your community's unique laws.
Getting Started
As an independent contractor, you are like a business owner. The assets for this business are your resources and time. As a self-employed contractor, take the time to read the fine print and understand your options. If you do so, you can find the best gig economy job for your needs.  The gig economy is a fantastic way to realize flexible work hours and extra earnings. By doing your homework, finding the platform that is the best fit for your needs, and ensuring you've taken steps to acquire any additional resources required (e.g. insurance, licensing, or permits), you can join the millions of people that have found success in the gig economy.
—
Have pickup truck, cargo van, or box truck? Join GoShare's moving and delivery network to realize some of the highest hourly earnings in the gig industry. Learn more here.