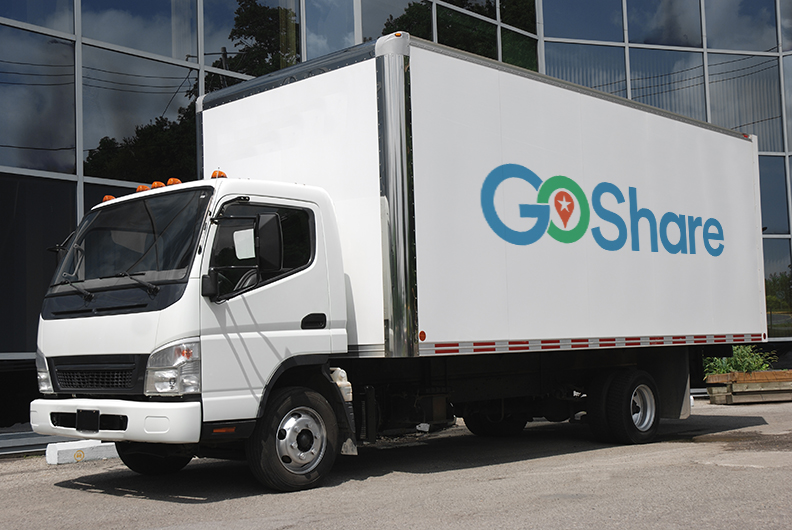 The Best Box Trucks for Delivery Professionals
The Best Box Trucks for Delivery Professionals
---
So, you're looking into purchasing a brand-new (or used) box truck, but don't know where to start. Box trucks, or straight trucks, come in a wide variety of designs, types, and sizes, making your purchase much more difficult to make. Whether you're looking to do heavy-duty freight hauling on a daily basis or occasional local moves, we'll help you narrow down your search for the box truck that's right for you.
We've researched and compiled our list of the best box trucks available on the market today. 
Isuzu N-Series
If you're a delivery professional in the trucking industry who's involved in long and expedited freight projects, look no further. The Japanese automobile manufacturer, Isuzu, produces box trucks that are known for their reliability, fuel efficiency, and durability. In particular, the Isuzu N-Series, or NPR, is a perfect choice for those who value dependency and high performance.
The Isuzu NPR is outfitted with a 5.2L turbocharged diesel engine or 6.0L V8 gas engine, depending on your preference. Four wheelbase options are available, ranging from 109 to 176 inches. The truck's body varies from 10 to 20 feet. Space isn't an issue since the Isuzu NPR offers both standard and crew cab configurations, seating up to 3 and 7 respectively. The gas-powered edition of the Isuzu straight truck can carry up to 12,000 pounds GVWR, while the diesel-based NPR-HD can tow and haul up to 14,500 pounds GCWR.
Hino 155 & 195
Japanese manufacturer Hino Motors is a subsidiary of Toyota corporation and has produced many trustworthy straight trucks over the years. The Hino 155 and 195 are more than capable as medium-duty trucks that can If you're looking for a sturdy box truck that can handle heavy storage clean out, junk hauling, and pallet shipping, the Hino 155 and 195 Cab-over trucks are an ideal choice.
The Hino 155 Cab-over carries a 6-speed automatic transmission with a 5L turbo diesel engine. The straight truck can be configured as a single or double cab, with a wide selection of wheelbase lengths, ranging from 114 to 214 inches. The Hino 155 can hold up to a maximum GVWR of 14,500 pounds.
The Hino 195 Cab-over is similar to the 155 model, but is outfitted with a firmer chassis cab. It is geared with the same 6-speed automatic transmission and 5L turbo diesel engine. However, for greater medium-duty capacities, the Hino 195 Cab-over delivers a maximum GVWR of 19,500 pounds. 
Freightliner M2 106
The popular Freightliner trucks are some of the most powerful box trucks currently available. They are commonly used by firefighters and referred to as emergency vehicles due to their proven toughness and consistency. Specifically, the Freightliner M2 106 is an all-around workhorse that is perfect for long-distance hauling and delivering bulky loads.
The Freightliner M2 supports numerous customization options for avid truck owners. The M2 106 offers three engine choices: the Cummins B6.7, the Detroit DD5, and the Detroit DD8. It can be equipped with both automatic and manual transmissions. Three cab configurations are available, including a day cab, extended cab, and crew cab. Depending on your setup, the M2 106 boasts an impressive GVWR of up to 66,000 pounds.
International RH Series
If you're looking for a heavy-duty box truck that hauls freight like no other, the International straight trucks fit the bill. American manufacturer Navistar International hosts a variety of box truck models that offer versatility, maneuverability, and high productivity. This includes the International RH Series, which possesses high capabilities that can meet the toughest of job demands. 
The International RH is geared with its own International A26 12.4L engine. Both automatic and manual options of up to 18-speed transmissions are available. Wheelbase lengths vary from 146 to 240 inches. You can choose between a day cab or sleeper cab, offering comfort and convenience for long travels. With a GVWR of up to 60,000 pounds, you can count on the International RH to provide an array of benefits to help with your moving and delivery needs.
Ford E-Series Cutaway
Need a cutaway truck for your furniture transportation service? The Ford E-Series Cutaway vans are one of the most versatile vehicles you can buy, delivering a wide array of light-duty to medium-duty commercial and recreational applications. 
Among the various features of the Ford E-350 is the option for single or dual rear-wheel cutaway. Both the E-350 SRW and DRW Cutaways are equipped with either a 6.8L Triton V10 or 6.2L flex-fuel V8 gas engine. These engines are paired with 6-speed automatic transmission The E-350 SRW Cutaway offers a GVWR of 10,050 pounds, with a max payload rating of 5,190 pounds. The E-350 DRW Cutaway is available in cutaway chassis that can hold up to 12,500 pounds (GVWR), with a max payload rating of 7,560 pounds.
For added carrying capacity support, the E-450 is a great alternative. Similar to its single rear-wheel counterpart, the E-450 DRW Cutaway holds a 6-speed automatic transmission and offers two engines: the 6.8L V10 or 6.2L flex-fuel V8 gas engine. The E-450 DRW Cutaway has a maximum GCWR of 22,000 pounds for heavy towing, along with a max payload rating of 9,040 pounds.
Many straight truck drivers constantly engage in various taxing activities, which calls for high-quality, durable trucks to support them. The best straight trucks are designed to enhance comfort, convenience, and safety, while simultaneously offering stellar carrying capacities. With our compilation of these top box trucks to purchase, you'll be on the road and ready to lift and carry the heaviest of loads in no time.
Additional Resources
Check out these other helpful articles to get more information on truck performance, maintenance and care.
Opportunities for Truck Owners
GoShare offers opportunities for pickup truck, cargo van, and box truck owners to earn extra income by helping individuals and businesses in their communities with on-demand moving and delivery projects. If you are interested in earning extra income doing part-time or weekend projects, visit www.GoShare.co/Drivers to learn about our program.