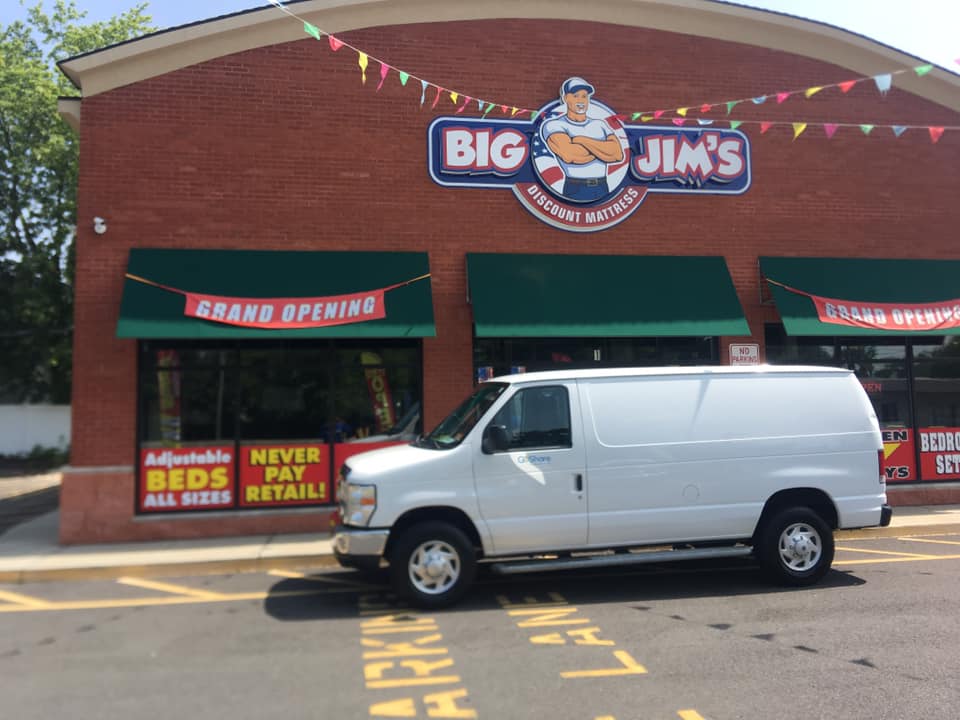 Support Small Businesses This Saturday 
Support Small Businesses This Saturday 
---
The Saturday after Thanksgiving is often called Small Business Saturday. Communities are encouraged to support and patronize local businesses. 
GoShare is proud to support local, growing, and family-owned businesses across the country. Our virtual fleet is a unique fit for local businesses looking to offer extra services and value to their customers with delivery options, but unable to afford a full delivery fleet.
To celebrate Small Business Saturday, we're featuring a few of our favorite business partners in this post. Happy shopping everyone!
Atico Furniture 

If you are looking for beautiful, built-to-order furniture pieces, head over to Atico Furniture. Their handmade, industrial furniture is made from leftover home construction materials. In addition to the pieces available in their Dallas and Houston showrooms, their team is available for custom projects. These statement pieces are perfect for home or office use.
GoShare is proud to offer Atico Furniture delivery services to help you bring home these functional works of art.
Big Jim's Discount Mattress

Located in Laurence Harbor, NJ, Big Jim's Discount Mattress is winning customers over from larger chain retailers with their commitment to quality products at wholesale prices. It's the perfect place to find affordable bedside tables, bunk beds, and of course, mattresses.  With top name brands and knowledgable staff, you'll be able to find the perfect comfort level for your ideal sleep.
Use GoShare to get Big Jim's Discount Mattress delivery and you could be sleeping on that new mattress as early as tonight!
Factory Expo Furniture

Factory Expo Furniture is a must-visit for any furniture buyers in the Chandler, Arizona area. Their showroom is open to housing customers and the general public. Enjoy a selection of slightly used model home furniture at incredible discounts, or new furniture deals with direct-from-factory pricing. From full bedroom sets and mattresses to recliners to dining room sets. They have something for every shopper.
GoShare offers Factory Expo Furniture delivery to customers with same-day, on-demand pickup.
Imperial Tile & Stone

With three locations in the Los Angeles area, Imperial Tile & Stone has one of the largest selections of glass and stone mosaics from around the world in addition to high-quality tiles imported from Italy, Spain and more.
In 2019, Imperial Tile & Stone is celebrating its 15th year anniversary. And, with a great eye for design, and dedication to quality, the local community will be enjoying their beautiful tiles for many years to come!
As a preferred partner, GoShare offers Imperial Tile & Stone delivery all around the Los Angeles area.
Loveseat

Jenny & Chris Stanchak founded Loveseat to help simplify the experience of selling used furniture. Their weekly, online auctions are the perfect place to find deals on vintage pieces. One-of-a-kind finds include unique art, antique furniture, and curios. Every week there are new treasures to discover. Loveseat doesn't intend to remain a small business for long. Their growing business is now active in San Diego and Los Angeles, with plans to launch in more cities across the country. 
Loveseat partners with GoShare to help buyers arrange pickup and delivery of their winnings. 
Additional Resources
Did you find this article helpful? Check out our other posts for industry trends and guidance for small businesses.