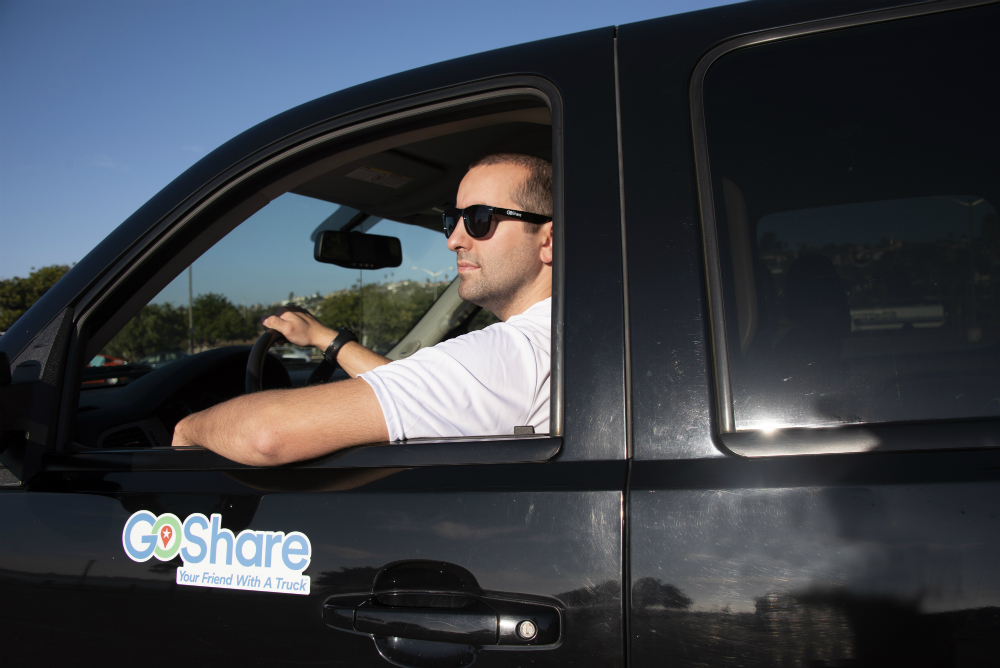 Protecting Your Pickup Truck in the Summer from Heat Damage
Protecting Your Pickup Truck in the Summer from Heat Damage
---
If you love your truck as much as we love ours, you practically feel like it's another member of the family. While you may be familiar with the need to winterize your vehicle, did you know that high summer temperatures may also cause damage to your pickup truck? 
Extreme summer temperatures can cause vehicle fading and damage to your pickup truck. Take care of your baby. Follow these tips to avoid heat damage for your pickup truck.
Keeping your Pickup Running in Extreme Heat
Keep your pickup running well during the summer months by committing to regular service visits and safety checks. At the very least, make sure to keep up with the maintenance tasks listed below.
Service your cooling system before the summer temperatures climb. This includes getting the belts checked and having the antifreeze/coolant drained. This system keeps your engine from overheating, so it's important to keep it in top condition.

Top off your fluids. Low fluids contribute to vehicle overheating.

Check your battery. Constantly running the air conditioning can take a toll on the battery. If you have an older battery, consider changing it before the summer heat forces you to crank the AC up.

Maintain good tire pressure. Underinflated tires are more likely to blow out on hot pavement. Check your tire pressure and add air if necessary. 
Protecting the Pickup Trucks Interior from Sun Damage
According to a test done by the State Farm® Vehicle Research Facility, interior air temperatures in vehicles can reach above 145° F in the hot summer sun. Surfaces exposed to direct sunlight can be even hotter, up to and exceeding 195°F.
Why is this a problem? These high temperatures can cause fading to the interior of your vehicle. Color pigments can absorb the UV rays over time, causing fading. Worse, plastic pieces in your interior may become brittle or warp. In extreme heat, you may even find cracking and peeling of your leather seats. To avoid this, take these simple steps to protect the interior of your pickup truck from the summer heat.
Put a sunshade in your windshield to keep the suns rays off your dashboard and other interior features.

If it's an option, park in the shade. If you have a garage, pull into the garage when your pickup truck is not in use. 

Clean seats and apply a conditioner to protect the leather from cracking and fading. Plastic polish and rubber protectants may also help protect these components from becoming brittle.

Use seat covers to protect leather seats from exposure. This provides the added bonus of keeping the seats cooler, so you don't slide into your pickup after a long day on the job and feel like you're sitting on a frying pan.
Protecting the Pickup Trucks Exterior from Sun Damage
Similarly to the interior of your pickup truck, the exterior can also experience color fading in high-temperatures. If you have a vinyl wrap on your pickup truck, advertising a business or service, you will want to take extra care to keep your vehicle in shady places. While most vinyl is able to withstand high heat, they may peel and fade if the surface of the vehicle becomes too hot.
Park in the shade when possible, or use an enclosed garage when you are at home.

Keep your car clean and shiny. Dirt and dust particles can cause small scratches that dull your vehicle's finish. Make sure to frequently clean the vehicle to protect against this. Consider using a clay bar and some elbow grease to remove fine particulates. 

Wax your truck on a regular basis. The wax creates a protective barrier between your truck and the sun's UV rays. It's a little like sunscreen for your pickup.

Apply plastic and rubber protectants. Similarly to inside your vehicle, liquid protectants are available at your local auto parts store than can help shine up and protect your bumper and headlights.

If you haven't already invested in a bed liner, doing so can help protect the exposed bed of your truck from the punishing rays of the summer sun. Most spray on and drop-in liners have UV protection built-in.
Additional Reading
For tips on how to protect your truck in the winter, check out the posts below:
—
At GoShare, we love pickup trucks and pickup truck divers! We love them so much, we built an award-winning app to help connect pickup truck owners and everyday people for their delivery and moving needs.
Got a truck? Sign up with GoShare to earn money driving with your vehicle.
Do you need a truck for a quick job? GoShare can connect you with a network of local moving and delivery professionals with pickup trucks, cargo vans, and box trucks. All delivery professionals are licensed, background checked and insured. Download the app or get more information at www.GoShare.com.