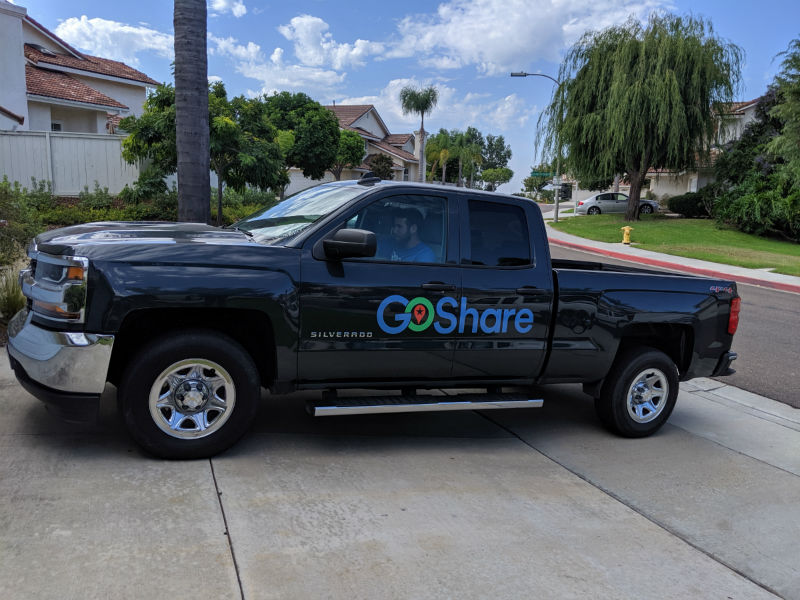 Local Pickup Truck Rental App Makes it Easier than Ever to Find a Truck
Local Pickup Truck Rental App Makes it Easier than Ever to Find a Truck
---
For commuting to work, visiting friends, and getting around town, a small passenger car may be just what you need. But, everyone has a few times a year in which they really wish they had a pickup truck.
It could be that you just completed some home improvement projects and need to take removed cabinets, broken tiles, and other debris to the local dump. Maybe your friend is moving and offered to give you their old pinball machine if you can pick it up. 
Perhaps you want to buy a new sectional from Costco, but their cash and carry policy means you have to get it home yourself. Or, maybe the retailer offers delivery, but it's at a higher premium than you would like to pay.
No matter the reason, you need to find a local pickup truck rental option to help complete your project.
Traditionally, this would mean renting a truck from a local vehicle rental company or home improvement center. However, traditional methods are far from convenient. 
Traditional Pickup Truck Rental Options
Many traditional pickup truck rental options attract attention with promises of low rates. You may see promised prices of just $19.99 for a truck rental. But, once you start the process, they start uncovering more and more fees including mileage, supplemental insurance, and fuel charges.
The minimum age to rent a pickup truck is 18 years old and if you're under 25, you may be charged a premium fee. Additionally, proof of a valid driver's license is required. If you choose not to purchase their supplemental insurance, you may need to show proof of insurance as well. 
Depending on where you decide to rent your truck from, you may also need to drive across town for the pickup. If you are trying to bring home a purchase, this is extra inconvenient. You need to leave the store, hoping they hold your item, rent the pickup truck, go back to the store, bring the item home, and return the pick up truck. Your short shopping trip suddenly ate up your entire afternoon!
Pickup truck rentals do not include any labor support. So, you will need to do all the loading and unloading yourself. They may also require some planning ahead of time, as on busy days all vehicles may be in service. If you have a last-minute project, you may not be able to book a pickup truck. 
A Better Way: GoShare, The Local Pickup Truck Rental App
Fortunately, there is an easier way. You can forget about the stress of manual labor and the hassle of hiring movers and going out of your way to pick up and drop off your rental pickup truck. 
GoShare is an app that connects you with a network of local delivery professionals who own trucks and vans to assist with your moving and delivery needs. Simply put in your request for a delivery professional with a pickup truck. They can arrive within the hour, no need for you to drive out of your way to get a vehicle. And even better, they do all the loading and unloading.
All of GoShare's Delivery Professionals have passed rigorous vehicle inspections and background checks. Plus, your project is protected by GoShare's comprehensive cargo insurance policy. 
GoShare is partnered with major retailers, such as Costco, The Salvation Army, Pier 1, and Homegoods, providing a convenient solution for local pickup truck rental.
Booking a pickup truck with GoShare is easy. Through the GoShare app or website, simply enter your pickup and drop off locations, along with some item details. You can choose from a wide selection of vehicle types, ranging from small and large pickup trucks to full-size cargo vans and box trucks. Depending on the size and number of items, you can select one or two delivery professionals. 
Whether you're on a time crunch or planning ahead, schedule your project for same-day delivery on demand, or in advance. Projects are typically accepted in under two minutes.
To get a free estimate, click here or download the GoShare app.