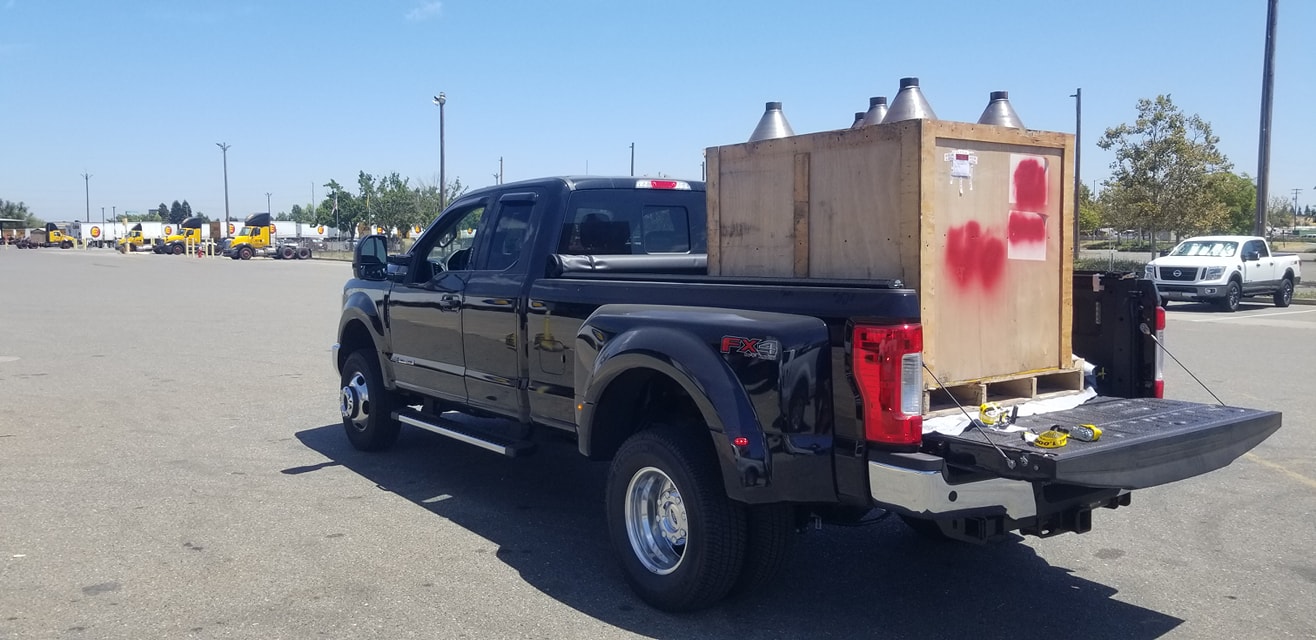 Jobsite Delivery Service App for Fast, Local Deliveries
Jobsite Delivery Service App for Fast, Local Deliveries
---
Jobsite Delivery Service App for Fast, Local Deliveries
Are you working on a construction project at work, and need a jobsite delivery service to deliver your supplies and avoid work delays? Driving to a supply store for pickup and drop-off to your jobsite can be a huge waste of time, delaying important work assignments and bringing down your team. So, what are your options then?
The Most Convenient Solution for Jobsite Delivery Service
Fortunately, GoShare offers a jobsite delivery service that makes it easier than to get your supplies to work at a moment's notice, connecting you with local delivery professionals who will help deliver and move your items on demand. Whether you're a construction worker in need of lumber or an interior designer who lacks home improvement supplies, GoShare has you covered.
When using GoShare, you'll have the ability to choose between a pickup truck, cargo van, or box truck, along with one or two delivery pros. This way, transporting a large bulk of items is never an issue. If you have a work project that urgently needs to be completed, then you can get your jobsite supplies delivered in less than an hour, or in advance.
Use the GoShare app or website to get a free estimate. Simply enter your pickup and drop off locations, as well as some item details. Choose your vehicle type and number of delivery pros, then confirm your order if the estimate looks good. Your project details will be sent out in real-time to GoShare's network of delivery pros. Most projects get accepted in under two minutes.
All of GoShare's local delivery professionals have passed rigorous background checks and vehicle inspections. Additionally, your delivery is backed by GoShare's comprehensive cargo insurance policy.
Why It's Smart to Avoid Retail Delivery Services
An alternative is to use the delivery service offered by the store that you're purchasing supplies from. While you might think this is suitable for your delivery demands, there are several obstacles that you run into.
For one, it's common to run into retail stores that provide a jobsite delivery service with an expensive fee, especially for same-day delivery. Additionally, you must account for potential insurance costs in case of damaged or stolen goods.
When ordering jobsite delivery from a retail store, there's also a chance that your delivery gets delayed and scheduled several hours out. Most retail deliveries are handled through a route, so you may not be able to choose the most convenient time frame if your address is out of the way.
Another con is that retail establishments generally offer one vehicle type for jobsite delivery. It's standard for retailers to own small pickup trucks or compact cargo vans, neither of which are capable of transporting a considerable supply of items. To combat this, you may need to spend more than you'd like by purchasing two separate deliveries or waste valuable time by taking multiple trips yourself.
Additional Resources
Check out these other helpful articles for on-demand delivery help and tips.