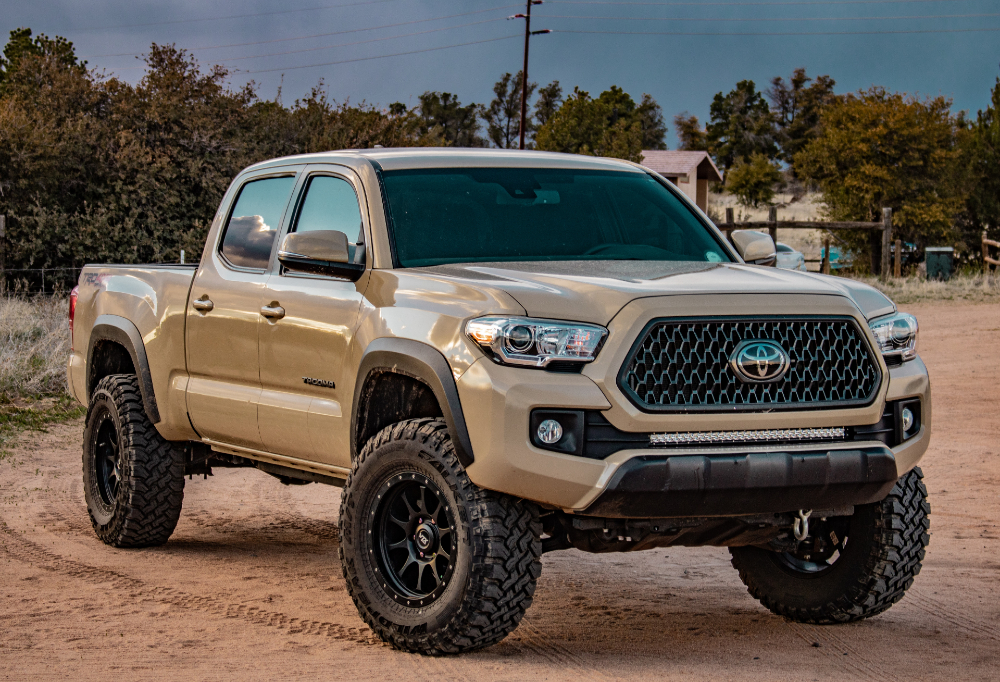 Is Buying a Truck Worth It?
Is Buying a Truck Worth It?
---
Do you frequently find yourself thinking, "If only I had a truck…" Perhaps the thought of purchasing a truck has never crossed your mind until now, and that's perfectly fine! Owning a truck greatly depends on lifestyle and daily habits, which means it isn't for everyone.
If you drive a passenger car or have never owned a vehicle before, purchasing a truck can be daunting, but also an exciting, big step. When debating on whether or not buying a truck is worth it, there's a variety of factors that should be considered before your big decision. 
Take a look below at our guidelines and tips on deciding if buying a truck is worth it for you.
Make Sure You Truly Want a Truck
Before diving into the pros and cons of owning a truck, you should reflect on a couple of key questions that will help you better understand why you may or may not need a truck. Here's three basic questions to ask yourself:
How many passengers do you typically carry? 
If you drive a crew of friends around town on a frequent basis, you might want to reconsider buying a truck. Passenger cars are designed to comfortably carry a family of five. Trucks, on the other hand, have a lot less leg room for the people in the back. A regular cab only has a front row of seats, allowing for two to three people. Crew cabs and extended cabs will give you more options, but it is still unlikely to be as comfortable as a sedan. 
What kind of outdoor activities do you normally engage in?
If you rarely engage in recreational outdoor activities or just plan on using a vehicle for daily commuting, then a truck might not fit the bill. However, owning a truck opens up a world of possibilities for those with an adventurous lifestyle. If you've been itching to go camping or surfing, then owning a pickup truck with a truck bed to support the size of mountain bikes or surfboards is extremely convenient. Or, you can go dirt track racing and enjoy the off-road capabilities of a four-wheel drive truck equipped with locking differentials.
How often do you need a truck for cargo transportation?
Are you constantly in need of a delivery service, whether it's to transport home improvement supplies or furniture purchases from Costco? Are you constantly bugging your friends with trucks to help with weekend projects or chores? If that is so, owning a truck can be a huge relief. Whether you're moving to a new apartment for the fifth time or completing a DIY home decor project every weekend, a truck's utility can help you save money over time by avoiding the costs of external services.
Pros and Cons of Owning a Truck
If you've determined that a truck suitably aligns with your lifestyle needs, it's time to consider the benefits and downsides of owning a truck.
Price
A major factor that can sway your decision on buying a pickup truck is the price. In general, you can expect trucks to cost more than cars, especially with the vast range of modifications and configurations that can be geared onto trucks. In addition, their maintenance costs are typically higher as well. Check out a few of these posts to learn more about how various options affect truck pricing, and what is on the market: 
Size
The size of a truck is considerably larger than that of a car. As such, the massive weight of a truck makes it safer and more capable of withstanding severe, external damages. Since trucks are larger in size, they also support more powerful engines that a truck's durability and power comes at the expense of its maneuverability, however, which could mean a less smooth ride during traffic on your way to work.
Gas
The fuel economy of a truck is another factor to consider before your purchase. Due to their larger infrastructure, trucks are inherently less fuel-efficient than passenger cars. Heavier trucks consume more gas, so you should take into consideration the differences between mid-size and full-size pickup trucks with gas or diesel engines if paying less at the pump is your priority.
Seating Capacity
Due to the inherent nature of truck design, seating capacity is limited to carrying up to two or three people in most trucks with a regular cab. A regular cab comes standard in a truck for no additional cost. An alternative solution for accommodating more passengers is to buy a truck with an extended cab, as long as you're willing to spend more for it. Seating capacity for trucks with an extended cab isn't much of an issue since they can hold up to six people, depending on the configurations of the seats. The legroom might not be as spacious as a car, but you'll be able to safely transport everyone where you need to go.
Cargo Space
A unique advantage of owning a truck is your ability to store a plethora of small and large items in the truck bed or underneath seats. If you're a handyman or mover, you can even install toolboxes onto your truck bed for convenient access to your tools. Plus, certain gig-economy companies such as GoShare present job opportunities for truck owners with a five-foot or greater bed length.
Make sure to protect your truck bed from external weather conditions such as snow in your truck bed. You may also want to invest in a truck toolbox to keep any items you store secure. 
Payload and Towing Capacity
In exchange for limited seating capacity, trucks are uniquely known for their heavy-duty capability to carry and haul. If you find yourself needing a capable vehicle to tow a trailer or heave a large sectional bought from HomeGoods, then a truck can meet those demands with ease.
Versatility
Trucks' ample cargo space and strong hauling capacities also mean they offer excellent versatility, allowing for an array of activities that otherwise can't be done if you own a car. Setting up a tent with camping gear in your truck bed, helping your friend move a bulky TV, or off-roading in the desert is easy to do when you own a truck.
If Buying a Truck Isn't Worth it, There's an Alternative Solution
After intensive research about the pros and cons of owning a truck, your final decision might be that buying a truck just isn't worth it for you. 
Still, if you're looking for a fast, simple, and easy solution for those times when a truck is highly desired, such as during an apartment move or when throwing out an old mattress, then you're in luck. GoShare is your friend with a truck! You can instantly connect with local delivery professionals who own pickup trucks and box trucks, helping deliver and move your items on demand.

Download the GoShare app or use our website to learn more and get a free estimate in under a minute. 
Additional Resources
Did you find this article helpful? Check out our other posts for helpful tutorials and information.