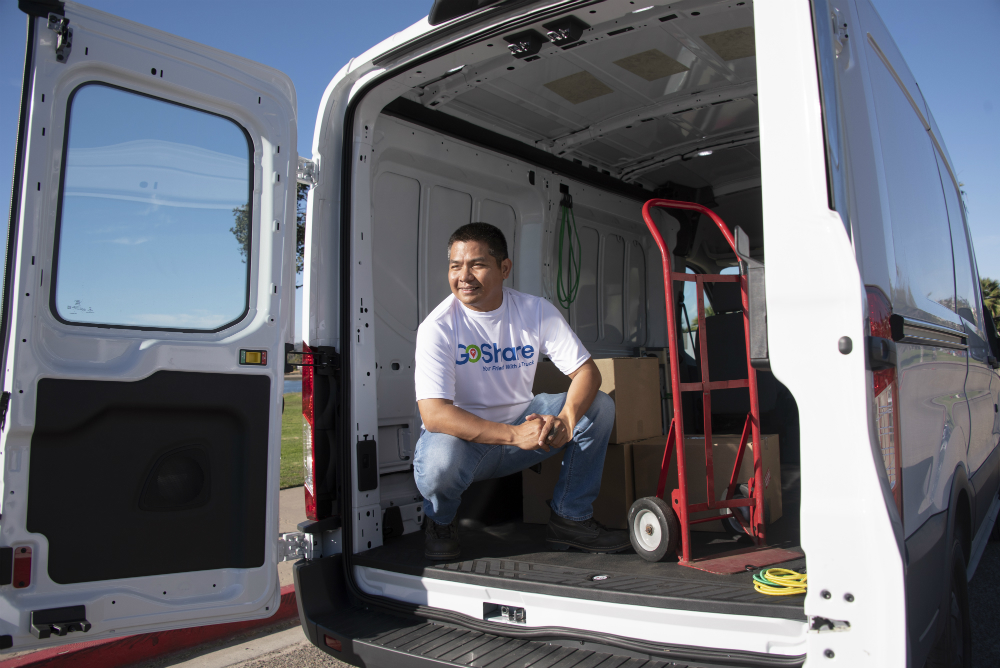 Inventory Management With Crowdsourced Delivery
Inventory Management With Crowdsourced Delivery
---
If you practice lean logistics or just in time inventory, you understand the need to be nimble and efficient. While LTL (less than load) trucking may work for shipping multiple pallets, this method is generally not sustainable or efficient for smaller shipments. GoShare's crowdsourced delivery network offers a faster, more flexible way to handle inventory optimization for small shipments of finished goods, products or supplies.
You may wish to consider using GoShare's crowdsourced delivery network for inventory management if you:
Need immediate, or same-day transportation services

Wish to maximize revenue by reducing inventory out-of-stock

Want to add or optimize a reverse logistics and returns program

Want to reduce overhead for inventory repositioning including store-to-store, warehouse-to-store, and store-to-warehouse

Are looking for a more flexible solution than your current LTL provider
What is Crowdsourced Delivery?
GoShare has created a network of thousands of local truck and van owners. When you have a supply chain transportation need, simply post your project to our network using the GoShare website or app. This project will be sent out to all available delivery professionals in your area. Most projects are picked up within two minutes. A delivery person can arrive in as little as half an hour, or be scheduled in advance.
Everyone in GoShare's delivery services network passes strict background and driving history checks, as well as a vehicle inspection. And, all projects are covered by the company's comprehensive cargo insurance policy.
By posting your project to our network, you are using crowdsourcing for your delivery. Your project is posted in real time to thousands of qualified delivery professionals and accepted quickly by a nearby, available resource.
Benefits of Crowdsourcing
By taking advantage of GoShare's robust network of delivery and transportation professionals, you are able to identify available resources in real time. Having this resource allows you more flexibility as you manage inventory levels, stock outs, and lead times. On-demand, same day deliveries are more affordable and easier to arrange than ever before.
Crowdsourced delivery is also ideal for last mile delivery, allowing you to source a delivery professional from GoShare's virtual fleet at the point of sale and time of purchase. This is a convenience to your customer and helps minimize the time you may need to hold inventory for a purchaser.
Who is using Crowdsourced Deliveries?
Many companies have adopted crowdsourced delivery methods to support their inventory management and last mile delivery needs. Just a few of GoShare's enterprise level partners include Costco, Pier 1 Imports, The Salvation Army, HomeGoods, and Living Spaces.
How to Get Started
Ready to get started or to learn more? Head over to GoShare's business page to learn more about how we can support your business with our virtual fleet of crowdsourced delivery professionals. Or, contact our business development team directly by clicking here.