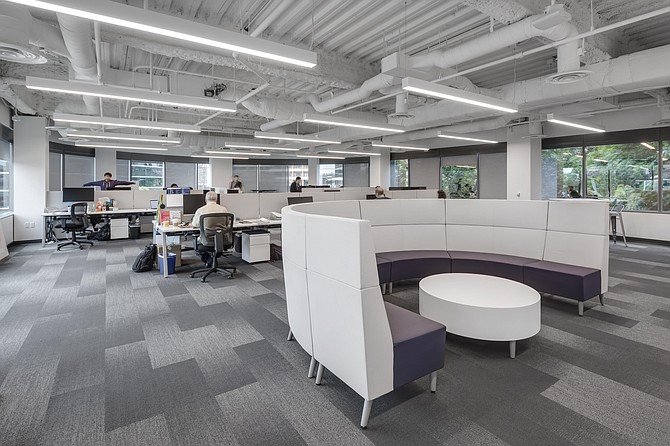 Incubators, Competitions, and Beta Testing Oh My!
Incubators, Competitions, and Beta Testing Oh My!
---
April 2015 is a month that will always be remembered when looking back at the history of GoShare. After a long year of work, with seemingly little to show in terms of results, April was the month that everything started to fall into place. So many exciting things happened this month that I had trouble deciding where to start.
Beta Testing
On April 18th, 2015 the world finally had the opportunity to experience the GoShare iPhone app for the first time. The feeling of accomplishment that I felt when I got the approval email from Apple is hard to describe. Turning a dream into a reality is a feeling that I hope everyone gets to experience in their lifetime. The moment was diluted slightly because we still had to wait a few more days for the GoShare driver app to launch but it was an incredible feeling nonetheless. Now that the iPhone customer and driver app are both live, we have officially begun beta testing with real customers. In our first week, 5 customers found us without a single $ spent on marketing and every job was completed successfully without any problems.
The Competition
I have always enjoyed the thrill of competition. Whether on the soccer field, in the hockey rink, or on the sales team, competing against my peers has always given me the motivation that I need to hit my goals. So naturally, I jumped at the opportunity to compete in the University of Delaware's startup competition. Out of 60 companies that entered, GoShare was honored to be named one of 3 finalists in the alumni/faculty track. It was thrilling to head back to my alma mater for a few days to compete against some of the best and brightest entrepreneurs in the country.
One of the finalists was the Art Preservation Index who developed an algorithm to predict the current and future value of fine art. The other finalist was SimUCare, a medical device company that developed 6 patented products to make it easier to train nursing students to learn difficult procedures. Each team gave a 7 minute presentation and 5 minutes of Q&A to an audience of 300, including the governor of Delaware! At the end of the day the judges awarded GoShare the 2nd place prize of $2,750 and awarded the first place prize of $8,000 to SimUCare. Coming in 2nd was a disappointment at first, but it was ultimately a great honor considering our worthy competitors. Overall, it was a great opportunity to meet other UD business owners and present our company to the crowd.
The Incubator
Many great entrepreneurs will agree that persistence and resilience are two of the critical ingredients necessary to be successful in business and in life. There are many ups and downs in life and in business and those who are able to get up after being knocked down give themselves the best chance to succeed. Every failure can be a great learning experience if you don't take it personally.
In August 2014 GoShare applied to EvoNexus, the premier startup incubator in Southern California. For those of you who are not familiar with incubators, they are basically a startup school. They provide an open environment to help entrepreneurs learn how to start a company through collaboration and mentoring. I knew at the time that less than 10% of applicants were accepted into the program but I confidently submitted our application thinking that GoShare was a perfect fit for this incubator. GoShare's application was firmly rejected by the board without even giving us an interview. Everything that I thought I knew was wrong. I started to doubt my abilities and the feasibility of GoShare's business model.
As it turns out, getting rejected from EvoNexus turned out to be one of the best things that could've happened to the company. It made me realize two important facts: First, our business plan was too broad. We needed to be more focused if we are going to succeed. Second, I realized that there is no way that I can do this on my own. I had to take a hard look at my strengths and weaknesses and find a partner who has complimentary skills to help me start and grow this business. That realization led me to reach out to my former colleague Assaf Karmon and ask him to help me with our software engineering needs.
Over the next 6 months, we worked hard everyday to build our first product and began developing the human aspects of our marketplace. When it came time to apply to EvoNexus for the 2nd time I was incredibly nervous. Getting in would be a true validation of the hard work and hard business decisions that we made. If we got rejected again, it would indicate that our business plan may not be viable at all.
After a lengthy interview process, multiple presentations, and some due diligence, the Evo committee decided to admit GoShare to its program! This great achievement renewed my self-confidence and will help GoShare grow rapidly.  We move into our new office on May 5th. The only downside is that I don't get to work from home in my PJ's anymore. But on the bright side we will be in an awesome office, complete with a pool table, video games, and a kegerator. More importantly we will be surrounded by some of the most promising entrepreneurs and brightest mentors in San Diego.